BYD, the first zero-emission trolleybuses for Walla Walla's Valley Transit
BYD has designed and delivered a trolleybus in response to Walla Walla's Valley Transit's needs, in the US (Washington state). The Chinese giant has been working to this extent with a third party, Cable Car Classics of Healdsburg, Calif., to design a trolley using BYD's 35-foot transit bus model as the base. The result was […]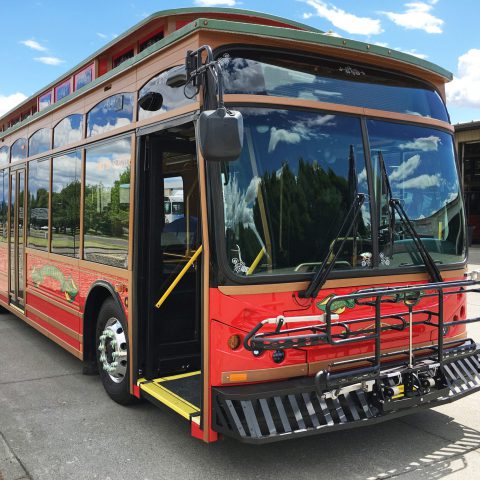 BYD has designed and delivered a trolleybus in response to Walla Walla's Valley Transit's needs, in the US (Washington state).
The Chinese giant has been working to this extent with a third party, Cable Car Classics of Healdsburg, Calif., to design a trolley using BYD's 35-foot transit bus model as the base. The result was zero-emission trolleys, each capable of transporting 30 passengers, BYD says in a press note.
Valley Transit is one of more than 50 customers across the United States operating American-made BYD electric buses, the manufacturer points out. BYD electric bus customers have logged over 18.2 million miles of zero emission operations.
Valley Transit gets BYD trolleybuses
Valley Transit purchased four trolleys and put them to work on their mainline, a route serving the city's downtown and its community college. To power the trolleys, Valley Transit installed charging stations at its bus barn and at a downtown transfer station. For now, in the light pandemic traffic, the trolleys are operating full shifts without opportunity charging.
"We wanted to go electric and we wanted to maintain our branding," said Angie Peters, Valley Transit's general manager. "A purpose-built vehicle was very appealing. The public absolutely loves them. The community are big, big fans. They are so much quieter. That's a big hit with staff and customers."
"Valley Transit is a great customer of ours," said Patrick Duan, Senior Vice President for BYD North America. "We are proud we could partner with them to come up with an innovative solution that met their branding goals while at the same time helping them protect their community's quality of life."