CAF's new generation of streetcars for Carris, Lisbon
The first of the new generation of trams, ordered in April 2021 by Carris, is ready and about to be delivered to Lisbon. Carris is the operator of the public transport network in Lisbon, Portugal's capital city of 545,000 inhabitants, has decided to renew its tram fleet, choosing the five-modules Urbos model by CAF, 15 […]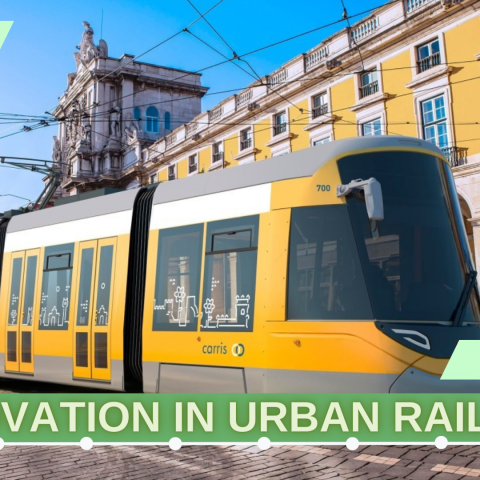 The first of the new generation of trams, ordered in April 2021 by Carris, is ready and about to be delivered to Lisbon. Carris is the operator of the public transport network in Lisbon, Portugal's capital city of 545,000 inhabitants, has decided to renew its tram fleet, choosing the five-modules Urbos model by CAF, 15 of which will be delivered in 2023 and 2024  at an investment of €43,4 millions.
Very special and world-famous is Carris's rolling stock, consisting largely of two-axle vehicles, built between 1936 and 1947, of which 53 examples are still in service, eight of them historical. With a length of 8.3 metres and a capacity for 58 passengers, 20 of whom are seated, the trams, numbered in the 541-585 series, underwent major mechanical and electrical modernisation in the mid-1990s, leaving their appearance unchanged.
The new trams in Lisbon
The vehicles, now equipped with Skoda traction motors, are fitted with an electronic drive supplied by Kiepe, and a static converter, also supplied by Kiepe, while the brakes are manufactured by Knorr. The 'electricos' of Lisbon, as the trams are nicknamed, still run on the lines of the tram network, which consists of 6 lines, extension of 31 km.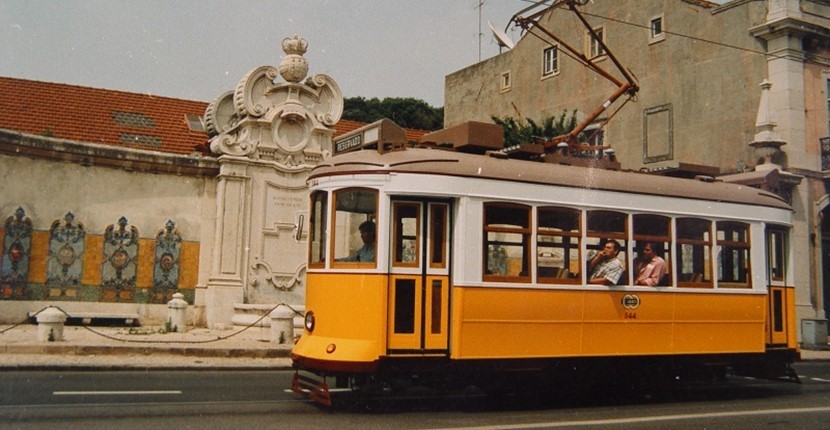 In particular, the two-axle trams operate on lines 12,18,24,25, 28, with frequencies varying from 25 minutes (line 12) to 8 minutes (line 28), running from Martim Moniz to Campo Ourique, a strong line in the city's network, with an operating schedule from 5 a.m. to midnight. The other lines end their service at 8 p.m.  As rail vehicles that have the history of public transport in Lisbon, one cannot forget the three funiculars (Glory, Lavra and Bica) built between 1914 and 1926.
The new trams have a fully lowered floor, consist of five modules, are 28.5 metres long, rest on three bogies and can accommodate up to 221 passengers and have four doors, located in modules 2 and 4, for boarding and alighting, large doors that will facilitate boarding and alighting. There are spaces for wheelchairs for the disabled and monitors for real-time information.
As with the latest generation of trams, the interior space has been optimised, and great care has been taken over comfort and natural lighting, guaranteed by large windows, the driver's seat, which guarantees total visibility, and air conditioning, an essential requirement for a modern means of public transport.
The new trams will be used both on the network's lines and on line 15, which will be extended to Cruz Quebrada to the west and as far as the Santa Apolonia railway station of the Portuguese Railways (CP). The extension of the 15 to the borders of Lisbon, progressively entering the concelhos of Loures and Oeiras, will make it possible to create an electric corridor along the river, connected to the future LIOS – Linha Intermodal Ocidental Sustentável, of which the 15 will be part. To better accommodate the new arrivals, the Santo Amaro workshops will also be modernised.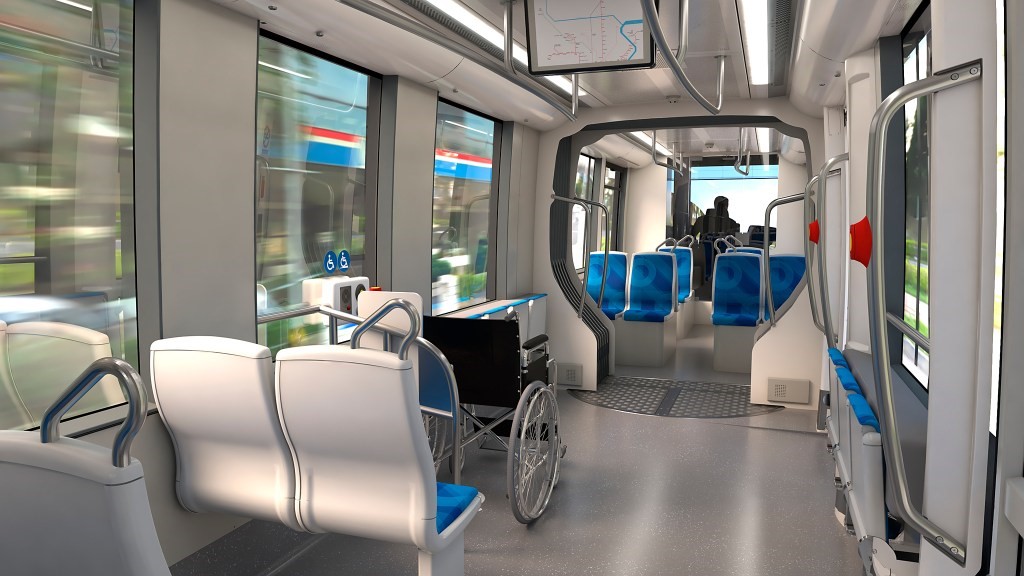 Lisbon's streetcar fleet
Carris also has 10 articulated trams, numbered 501 to 510, built by Duewag and CAF with Siemens electrical equipment,  between 1995 and 1996 and operating on the force 15 line (Figueira – Alges/ Giardino), which has an estimated journey time of around 40 minutes and runs every 12 minutes from 8 a.m. to 8 p.m. and every 10 minutes from 9 p.m. to 1 a.m. Very spacious cars, 24 metres long, they can seat up to 200 people, 65 of whom are seated. Equipped with air conditioning, they can reach speeds of up to 70 km/h. Almost all available units are used daily on line 15.
Although well-maintained, the current fleet had limitations, especially in terms of capacity and comfort, with overcrowding problems particularly on line 15; hence the decision to purchase 15 new vehicles.