15 more streetcars from Skoda for the city of Cottbus
After an initial allocation of seven vehicles, Cottbusverkehr GmbH, the public transport company of the city of Cottbus, Germany, has signed a new contract with the Škoda Group for the delivery of 15 more streetcars, which will replace the existing high-floor streetcars. The trams are modern unidirectional three-unit and 70% low-floor vehicles with two swivel […]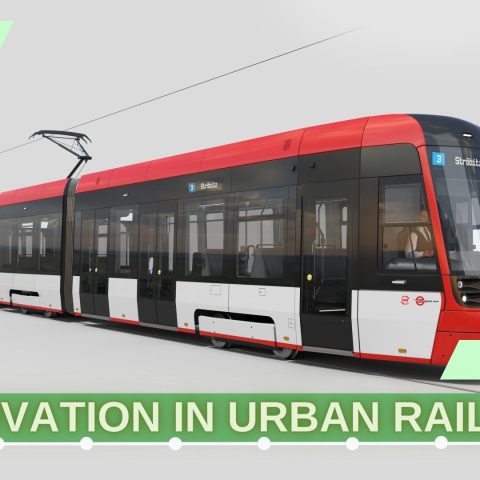 After an initial allocation of seven vehicles, Cottbusverkehr GmbH, the public transport company of the city of Cottbus, Germany, has signed a new contract with the Škoda Group for the delivery of 15 more streetcars, which will replace the existing high-floor streetcars.
The trams are modern unidirectional three-unit and 70% low-floor vehicles with two swivel and one non-swivel bogies. Cottbus citizens will enjoy comfortable, air-conditioned, spacious and wheelchair-accessible vehicles with multifunctional interior spaces for wheelchairs or bicycles; the streetcars are adapted for easy boarding and alighting. The information system of the new streetcars will be clear, with several screens and panels. A camera system will also be part of the car's equipment, for better driver visibility and improved traffic safety.
«The German market is a big challenge for us, one that we are facing with confidence that we have a lot to offer. In addition to the modern trams, we are currently producing for seven German cities and the push pull trains that are already operating from Munich to Nuremberg, we also have fully emission-free buses in our portfolio, which are an excellent choice for sustainable transport in the cities of the future. In addition, all our products are backed by our high-quality technology. This year at InnoTrans we presented our own anti-collision system for rolling stock, which transport companies have been calling for for a while. I am therefore convinced that our presence on the German market will continue to strengthen», said Mike Niebling, President of Region West at Škoda Group.