Solaris Trollino 24 meters, the first picture of the battery trolleybus extralong
Solaris, the first picture of the 24-meter trolleybus. Announced in February 2018, the Trollino 24 meter trolleybus has been partially unveiled by the first shot that has started to circulate on the web, even though no many details are visible. The photo was published by Transinfo, a Polish magazine that belongs to the jury of […]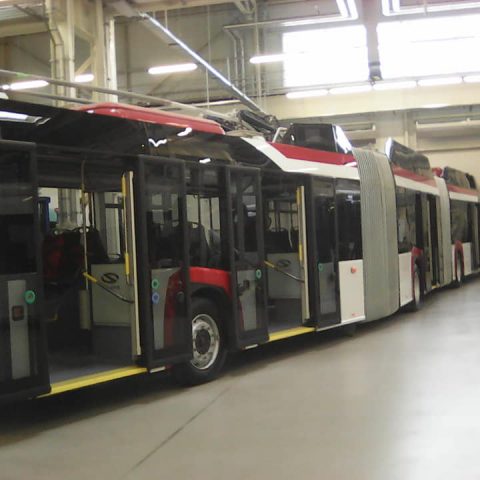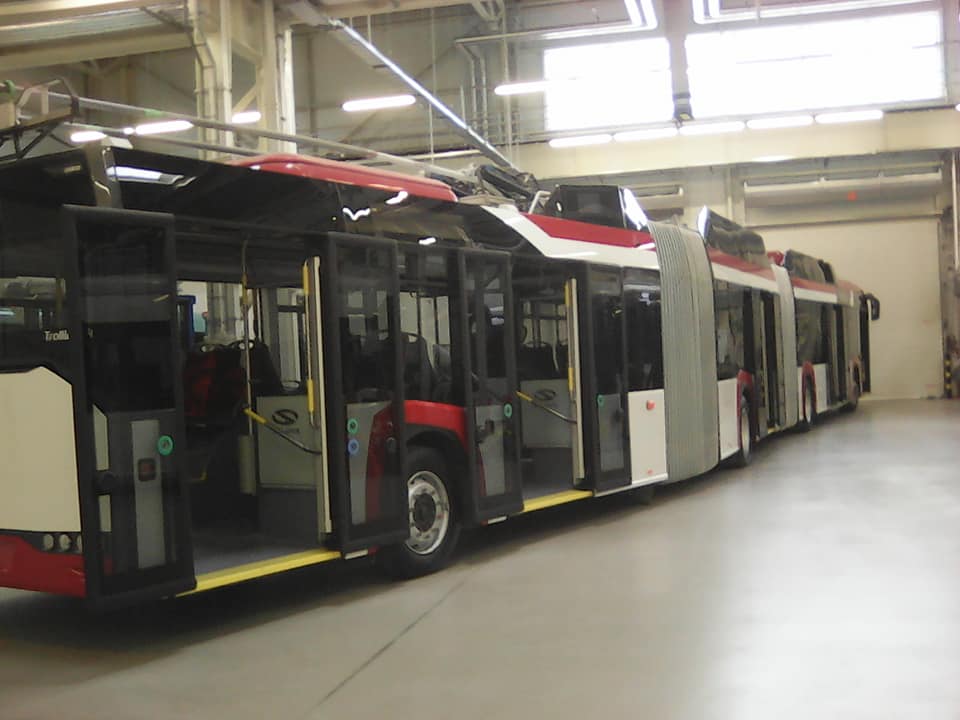 Solaris, the first picture of the 24-meter trolleybus. Announced in February 2018, the Trollino 24 meter trolleybus has been partially unveiled by the first shot that has started to circulate on the web, even though no many details are visible. The photo was published by Transinfo, a Polish magazine that belongs to the jury of the Sustainable Bus Award.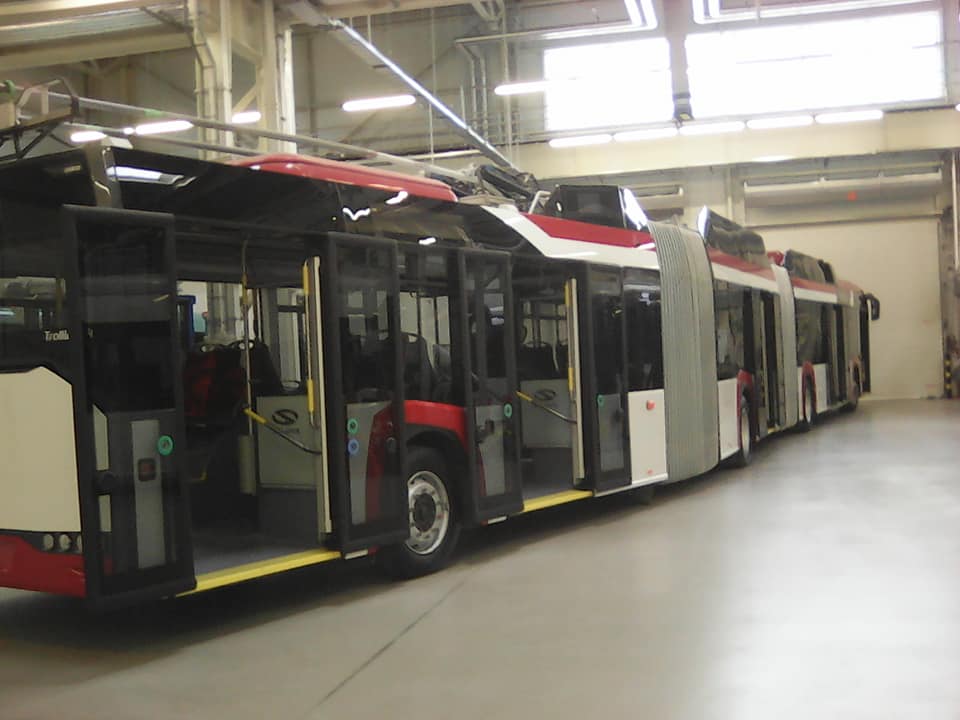 Coming soon the Trollino 24
Beyond Hess and Van Hool, the Polish manufacturer is going to produce a 24-metre-long trolleybus. According to the specifications released by Solaris at the beginning of 2018, the Trollino 24 will be driven by two motors on 2 axles, it will be equipped with a battery pack of 58 kWh. The vehicle will then be able to detach itself from the air network and continue on its own in wireless mode.
Fourth steering axle for the 24-metre trolleybus
The 24-metre Solaris Trollino 24 will also be equipped with an electric powered heating pump and the fourth steering axle. The capacity will vary from about 180 to 200 people, depending on the configuration required by customers. The lighting will be energy-saving LED. For information, the display will be available with indication of the line and the destination, and three screens of 29 inches. The equipment will also include several USB ports distributed in several points of the vehicle.