The new Irizar i6S Efficient Hydrogen coach will be presented at Busworld
Irizar Group will attend Busworld Europe its Efficient range of sustainable vehicles and a host of technological innovations. Irizar and Irizar e-mobility will be showcasing four latest generation Irizar vehicles at stand No. 602 in Hall 6 (1,710 m²): an Irizar i8 coach, an Irizar i6S Efficient coach, an Irizar electric ie Tram vehicle and […]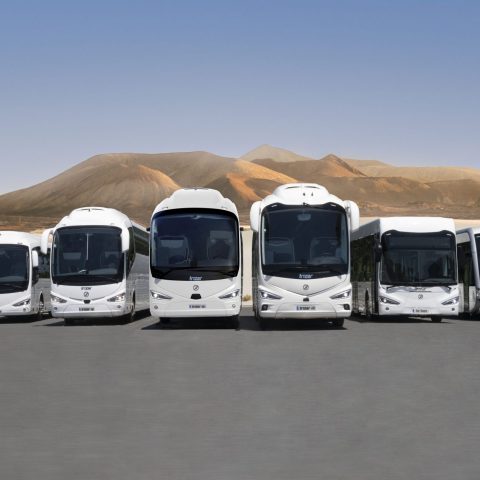 Irizar Group will attend Busworld Europe its Efficient range of sustainable vehicles and a host of technological innovations.
Irizar and Irizar e-mobility will be showcasing four latest generation Irizar vehicles at stand No. 602 in Hall 6 (1,710 m²): an Irizar i8 coach, an Irizar i6S Efficient coach, an Irizar electric ie Tram vehicle and the new Irizar i6S Efficient Hydrogen coach.
On 7 October at 11:30 a.m., Irizar stand at Busworld will be the setting for Irizar's new i6S Efficient Hydrogen vehicle to be unveiled for the first time, thereby "turning this trade fair into the ideal backdrop for Irizar to present its future business strategy and technology roadmap, which includes Irizar's Efficient range of multi-technology vehicles", Irizar states.
The stand will also have an area dedicated exclusively to sustainability, where Irizar will showcase its commitment to a better world, as well as the full Izir product range, our circular economy brand consisting of products made from surplus materials from our own production process.