The French start-up and the H2 coach concept that carries cars with passengers
A hydrogen-powered double-decker bus where cars can be loaded onto the roof and travel in a fully comfortable environment, similar to that of a business class train. This is the project, undoubtedly unconventional, of a French start-up based in Dijon, called Symone. For now, the idea is only illustrated through a series of images published […]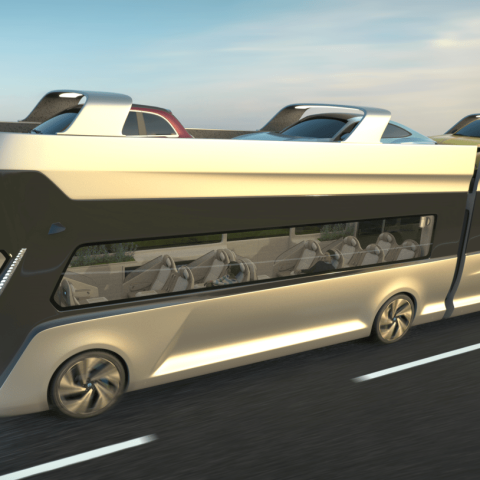 A hydrogen-powered double-decker bus where cars can be loaded onto the roof and travel in a fully comfortable environment, similar to that of a business class train.
This is the project, undoubtedly unconventional, of a French start-up based in Dijon, called Symone. For now, the idea is only illustrated through a series of images published on the startup's official website (from which the images on this page come from). The declared goal? To reduce traffic on French highways.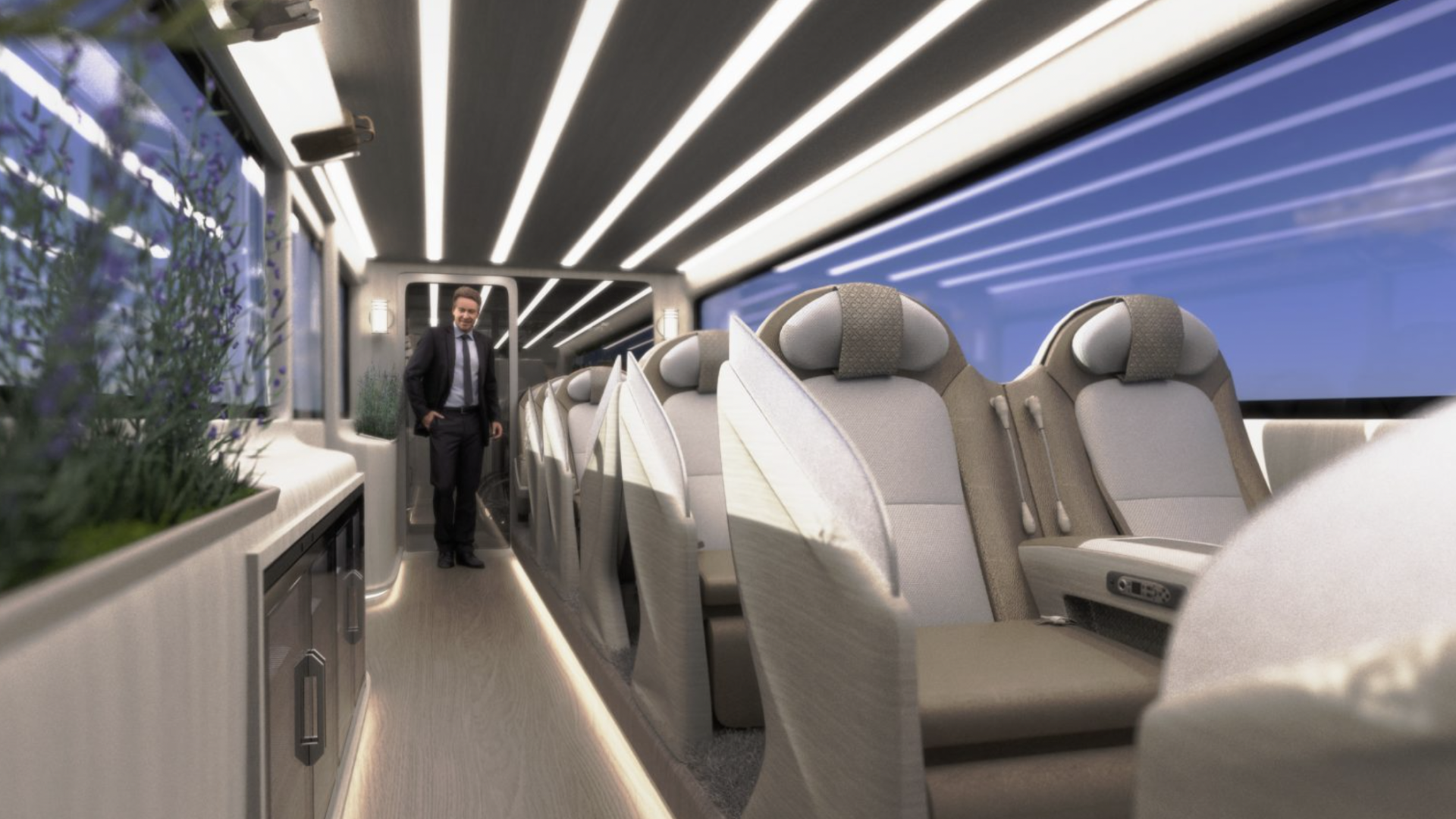 The bus that carries cars, from Symone
The start-up is working on a bus that can accommodate four or five cars on the roof, while the owners and passengers can enjoy the journey on business class seats inside the vehicle, reaching their destination in comfort. Number of seats on board? 18 (with a consequent challenging tradeoff in operating costs…).
The result? Renderings show a strange vehicle that combines a luxury coach bus and a double-decker trailer.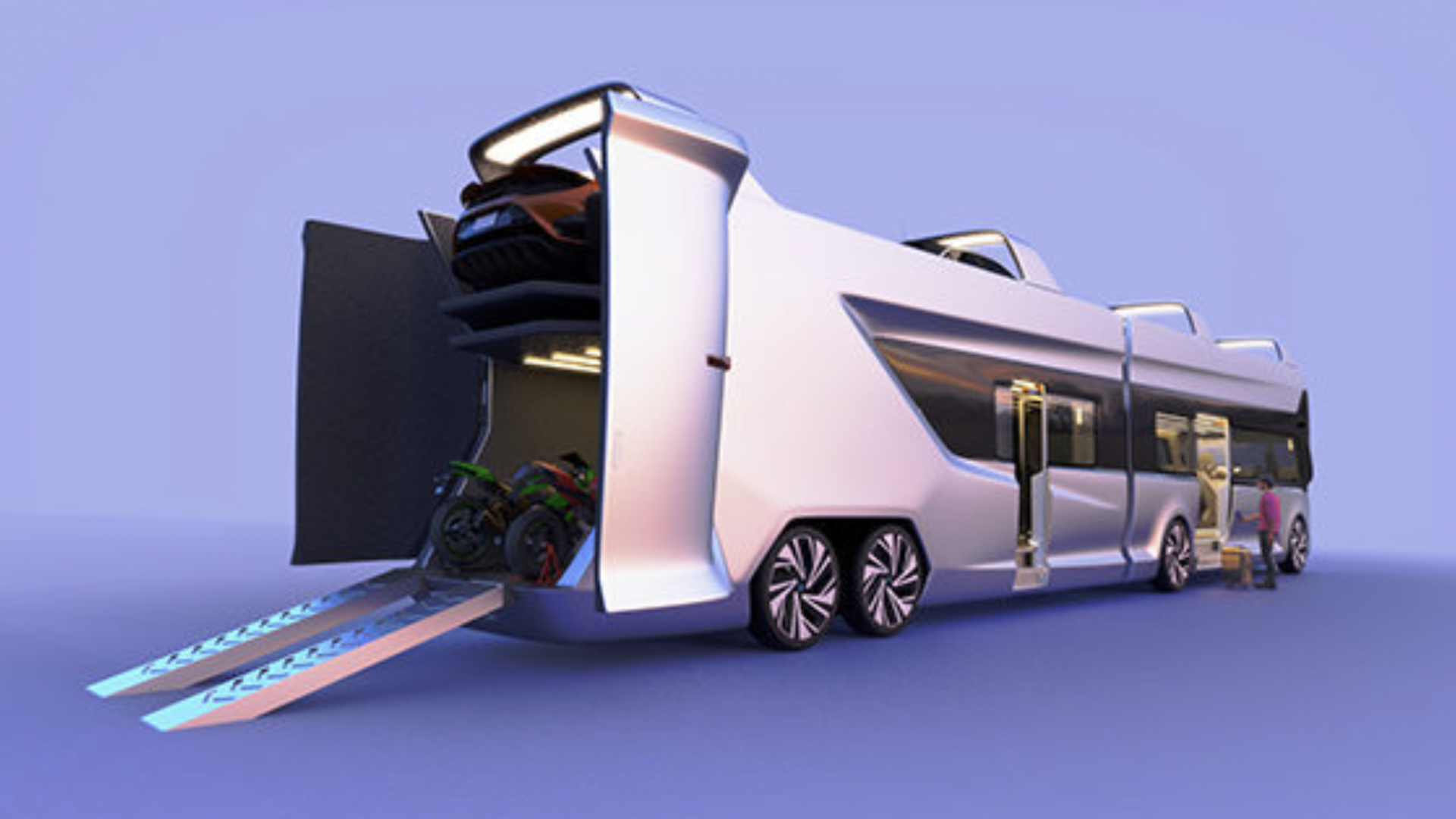 The funds available for development consist of 110,000 euros in public funds, plus 240,000 euros raised from private funds. The start-up aims to showcase the first vehicle in 2024 and register a hundred of them by 2030.
Symone has experience in collective transport of vehicles with a service that allows motorcyclists to reach a biker vacation spot by train or plane while their motorcycle is delivered there by special motorcycle trailers.
"Our goal is to have a demonstration vehicle by 2024, and show it at the Paris Olympics," said Symone's boss and co-founder Romain Coispine, "which will be a great showcase for innovations like ours."