Volvo turns to Sunsundegui for the bodyworks of coaches in Europe
After announcing that the Egyptian company MCV (Manufacturing Commercial Vehicles) will produce bodyworks for its electric buses for the European market, Volvo Buses has announced that it has placed a bet on the Spanish company Sunsundegui – a historic partner – for the production of bodies for premium coaches, namely the 9700 and 9900 models. […]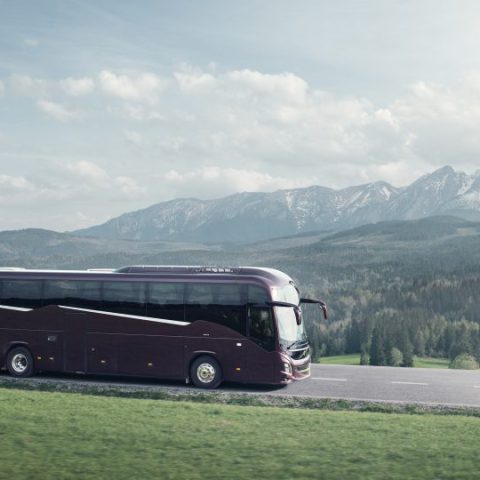 After announcing that the Egyptian company MCV (Manufacturing Commercial Vehicles) will produce bodyworks for its electric buses for the European market, Volvo Buses has announced that it has placed a bet on the Spanish company Sunsundegui – a historic partner – for the production of bodies for premium coaches, namely the 9700 and 9900 models.
The Swedish company has signed a letter of intent with the Spanish bodybuilder: the start of production is scheduled for 2024, with the first models on the market in 2025. The bodies for the Volvo 9700 DD will continue to be produced by Carrus Delta (a Finnish company), while the production of the chassis will remain in Volvo Buses' factories in Borås and Uddevalla, Sweden.
As part of the new business model in Europe, Volvo Buses will continue to provide maintenance and spare parts services, both for the new offerings to come and for customers who already have Volvo buses in their fleets. The production of complete buses in Mexico and North America is not affected by the (radical) change in strategy in Europe.
"Sunsundegui is already a valued partner and in our experience a very professional company with excellent capabilities," says Dan Pettersson, SVP, Volvo Buses. "It has the capacity to meet requirements and demands in many European markets, and its bodies are highly appreciated by our customers. Together, we are confident that we will develop a range of premium coaches that will lead the industry."