Double decker biogas fuelled, trial in Suffolk with Scania/Adl
One double decker bus by Scania and Alexander Dennis fueled with biogas is currently on a pilot in Suffolk for the operator Ipswich Buses. The vehicle began its trial on June 3 and will be in operation for 6 weeks. Recently, the same model of bus has been bought in 21 units by Bristol Community Transport for […]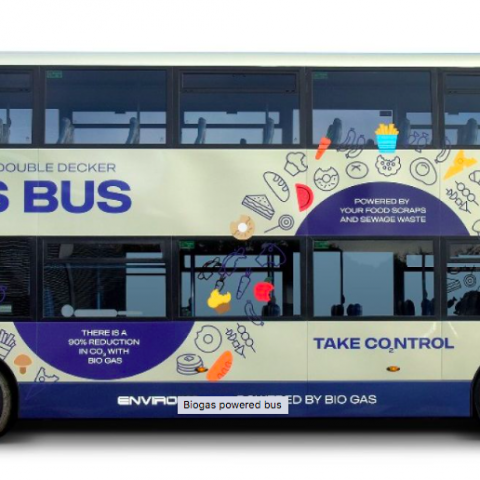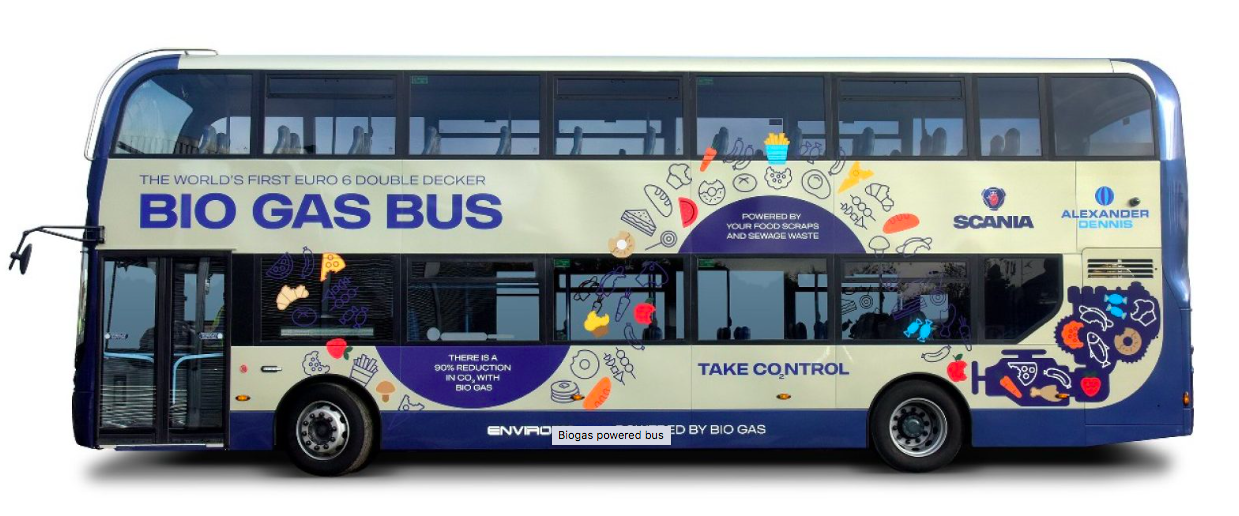 One double decker bus by Scania and Alexander Dennis fueled with biogas is currently on a pilot in Suffolk for the operator Ipswich Buses. The vehicle began its trial on June 3 and will be in operation for 6 weeks. Recently, the same model of bus has been bought in 21 units by Bristol Community Transport for the m1 Metrobus route, which will be operated by First West.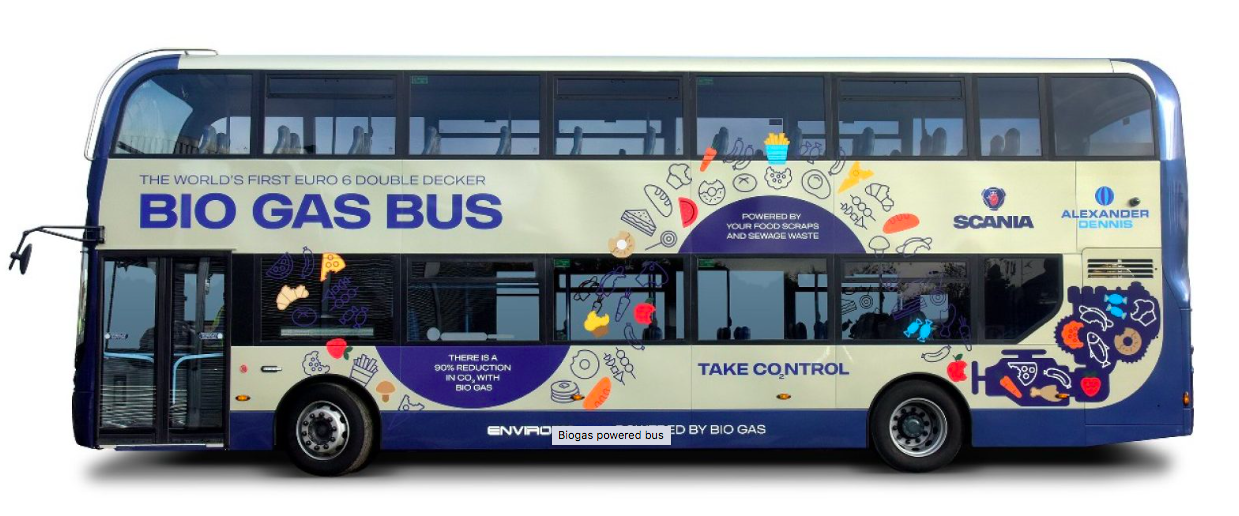 CO2 down by up to 84 %
The Euro VI gas bus began its trial on June 3, and will operate on Route 5 for six weeks. The double decker bus is the result of the collaboration between Scania, that made the chassis (N 280 UD4x2EB), and the body of Enviro400 realized by the British manufacturer. Biogas fuel is able to reduce CO2 emissions by up to 84 per cent, according to Scania. The engine is the Oc09 101 by Scania, a 9-litre five-cylinder Euro VI gas engine (280 hp at 1,900 rpm and 1,350 Nm at 1,000 – 1,400 rpm). Zf Ecolife (with Topodyn) is fitted as standard. During the trial, temporary gas-refuelling infrastructure will be provided by Nottingham-based supplier Roadgas.
The bus si accredited under Low Emission Bus Scheme
Danielle Devonish, Marketing Manager at Ipswich Buses, said: "We are delighted to be given the chance to trial the biogas-powered bus. We believe biogas is a strong contender on how buses will be powered in the future. There has been a big interest with our passengers and members of the general public on how the bus is powered and what impact it will have on the environment". Tanya Neech, Sustainable Solutions Manager for Scania (Great Britain) Limited, commented: "Our biogas double deck bus has been independently tested and is accredited under the Low Emission Bus Scheme. The latest round of funding is open for bids until June 30 and we are excited to see what biogas projects will be put forward".