Gas-hybrid buses for Barcelona, TMB is waiting for bids. A tender for 46 units
Along with the first orders of battery-electric buses (with 23 vehicles ordered in early 2020), TMB Barcelona bets on gas-powered hybrid buses. A tender for 46 buses is out, the operator announces. 16 of them will be articulated. Last year, TMB Barcelona secured an order for as many of 105 MAN Lion's City: 75 buses are equipped […]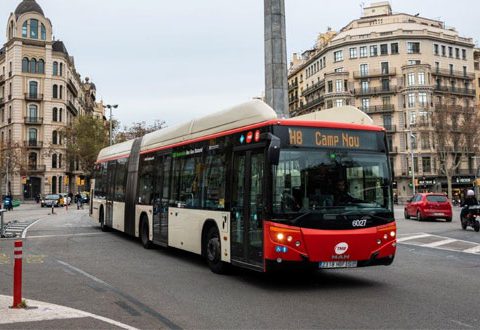 Along with the first orders of battery-electric buses (with 23 vehicles ordered in early 2020), TMB Barcelona bets on gas-powered hybrid buses. A tender for 46 buses is out, the operator announces. 16 of them will be articulated.
Last year, TMB Barcelona secured an order for as many of 105 MAN Lion's City: 75 buses are equipped with natural gas drive, 30 with diesel engine and mild hybrid module (called MAN EfficientHybrid), a novelty launched by MAN together with the new urban range. The same German manufacturer won a tender for the supply of 40 units of gas hybrid buses to TPER, public transport company of Bologna.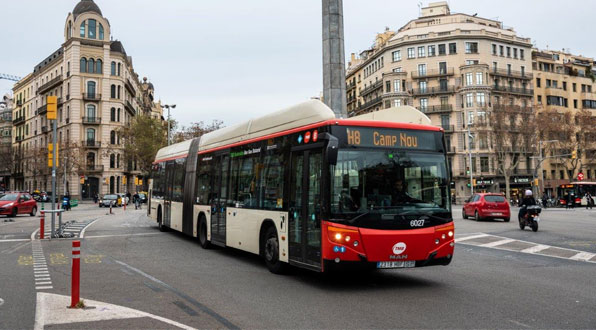 The first time for articulated hybrid gas buses
These buses are set to replace a batch of 15-years old buses that are arriving at the end of their useful life. It is the first time that TMB launches a specific tender to incorporate new buses that combine electric motors and CNG engines. This technology is today available only on mild hybrid concepts, for instance offered by Mercedes and MAN. Mercedes won last year a tender in the Netherlands for 83 Citaro NGT hybrid solo buses and ten Citaro G NGT hybrid articulated buses. The first orders for this model were signed at the beginning of 2019.
The tender for 46 new hybrid gas buses for TMB is split into two lots. The first consists of 30 12-meter vehicles, while the second consists of 16 articulated units, 18 metres long. With regards to safety concerns, they will be equipped with a driving assistance system based on front and dead angle sensors, which will be active at all times and will generate sound and visual alerts in case of imminent risk of impact, running over or collision.
No electric minibuses found, now the tender is on diesel ones
TMB Barcelona has also issued a tender for 16 minibus that will replace the older vehicles of the Bus del Barri service. A first tender for this size of bus had been issued in 2019 and was focused on electric minibuses. Anyhow, the tender failed «due to the lack of bids able to meet the requirements of range and performances», TMB highlights. Therefore, the new tender is for diesel Euro VI vehicles.
TMB Barcelona, 75 new buses coming
The purchase of the 52 new buses, with a basic budget of 21,3 million euros, joins the above mentioned contract for the purchase of 23 articulated buses, 100% electric, for an import of 20,7 million euros. Thus, orders have been placed for 75 new buses thanks to a 42 million euro investment. The awarded manufacturers are expected to deliver them in the first quarter of 2021.