Scania biogas buses for Bristol, 21 vehicles in First West fleet
Bristol Community Transport has invested in a fleet of 21 Scania biogas buses built with Alexander Dennis bodywork. They will be deployed on m1 Metrobus route, which will be operated by First West. Biogas buses for Metrobus in Bristol Metrobus is a new rapid public transport system for the West of England region. M1 line connects south […]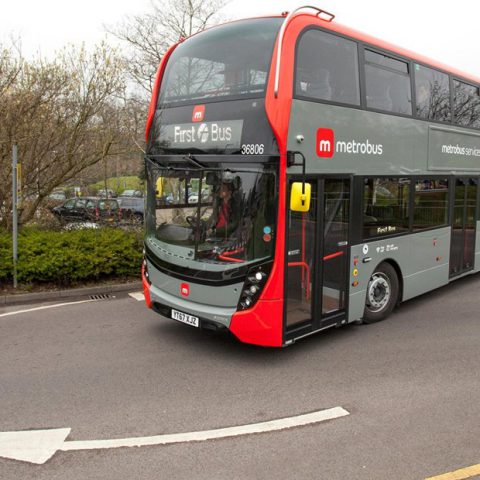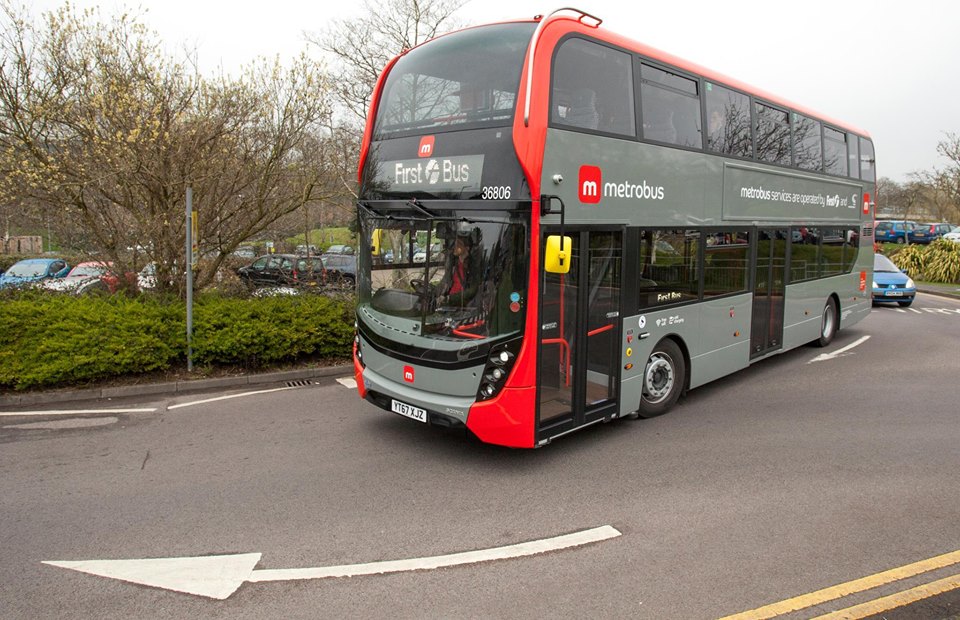 Bristol Community Transport has invested in a fleet of 21 Scania biogas buses built with Alexander Dennis bodywork. They will be deployed on m1 Metrobus route, which will be operated by First West.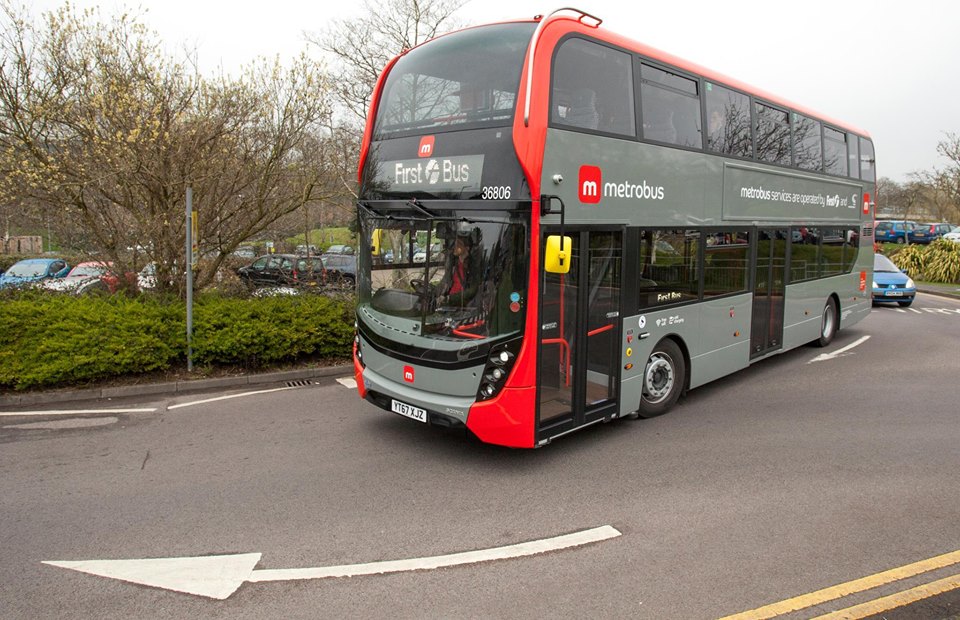 Biogas buses for Metrobus in Bristol
Metrobus is a new rapid public transport system for the West of England region. M1 line connects south Bristol, the city centre and the Bristol campus of the University of the West of England. The Scania biogas buses buses, with bodywork by Alexander Dennis, will feature wifi and usb charging points. Bristol Community Transport is Bristol's largest transport operator and a part of the transport social enterprise Hct group, which operates contracted routes in London, Jersey, Guernsey and Leeds. As a social enterprise, it reinvests profits from the commercial operations into furthering transport services for the communities that they serve. The two other Metrobus routes will be operated directly by First West of England, which already has biogas (renewable natural gas) buses in operation in the Bristol area.
Scania and First West did a pilot last autumn
Indeed, a pilot with Scania double-decker biogas bus have been held on autumn 2017. The "pioneer" bus had been used by First West as a pathfinder, in order to assess how well the new bus copes with the demands of city-wide operations in Bristol and how it impacts, for example, refuelling and maintenance operations. The bus used for the pilot had 70 seats, a wheelchair space and standing room for 13, glass windows next to its staircase, allowing a lot more daylight to enter the vehicle. According to Scania statements, using bio methane, the bus's greenhouse gas emissions are 84% cleaner than a Euro VI diesel on a well-to-wheel basis. Perhaps surprisingly considering its size and passenger capacity, its tailpipe emissions are lower than many modern Euro VI diesel passenger cars.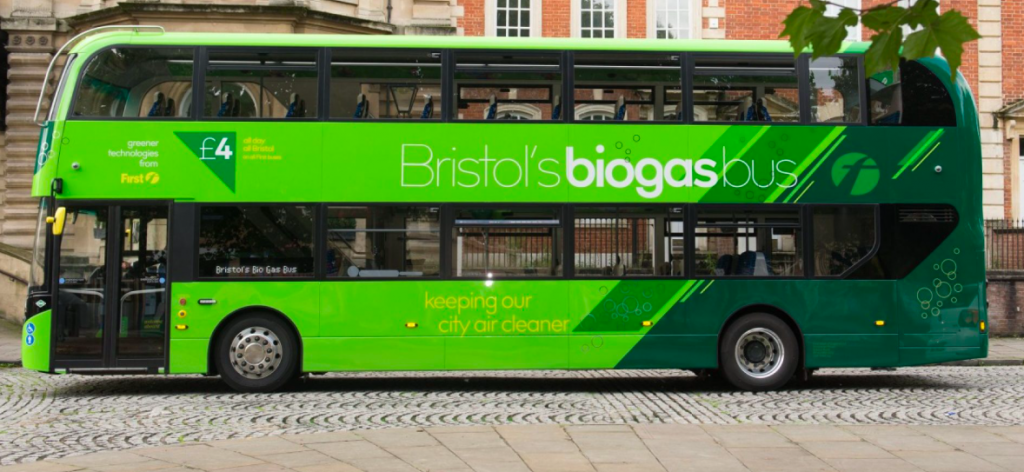 Quieter engine for biogas buses
The biogas buses also uses a different engine, underlines Scania in a press realease, which results in a quieter and improved journey experience for passengers. Talking about the biogas buses, James Freeman, Managing Director of First West of England said: "We are immensely proud to bring this premium double decker to Bristol so soon after the manufacturers offered it to the market. Its low emissions and bio-gas credentials are just what is needed in a city that is faced with air quality challenges and increased congestion. This bio-gas bus helps to improve local air quality as it produces fewer emissions than traditional diesel engines."