Solaris to provide 54 gas-fuelled buses to Warsaw
Solaris CNG buses will make their way (for the very first time) to Warsaw, where public transport operator Arriva ordered 54 units of Urbino articulated. The vehicles will transport Warsaw residents on a daily basis, after the carrier won the public tender for operating selected bus lines in the capital of Poland. Pursuant to the signed contract, all vehicles have to be ready this year. It will be the […]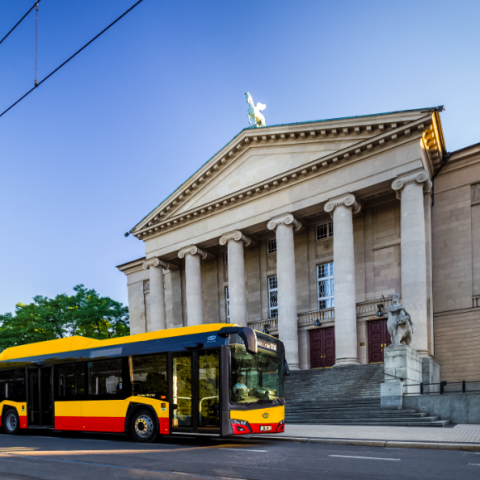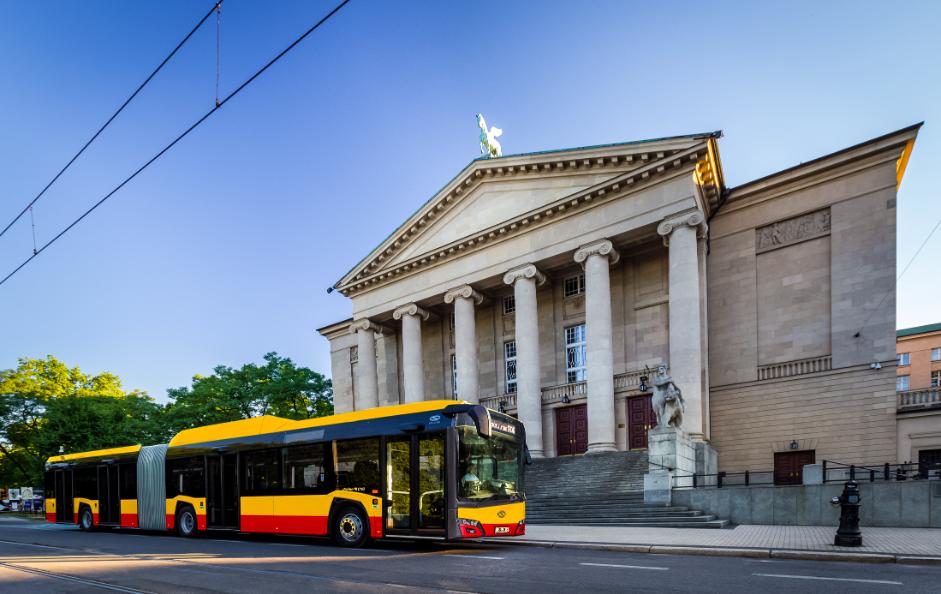 Solaris CNG buses will make their way (for the very first time) to Warsaw, where public transport operator Arriva ordered 54 units of Urbino articulated. The vehicles will transport Warsaw residents on a daily basis, after the carrier won the public tender for operating selected bus lines in the capital of Poland. Pursuant to the signed contract, all vehicles have to be ready this year. It will be the première of Solaris gas buses in that city.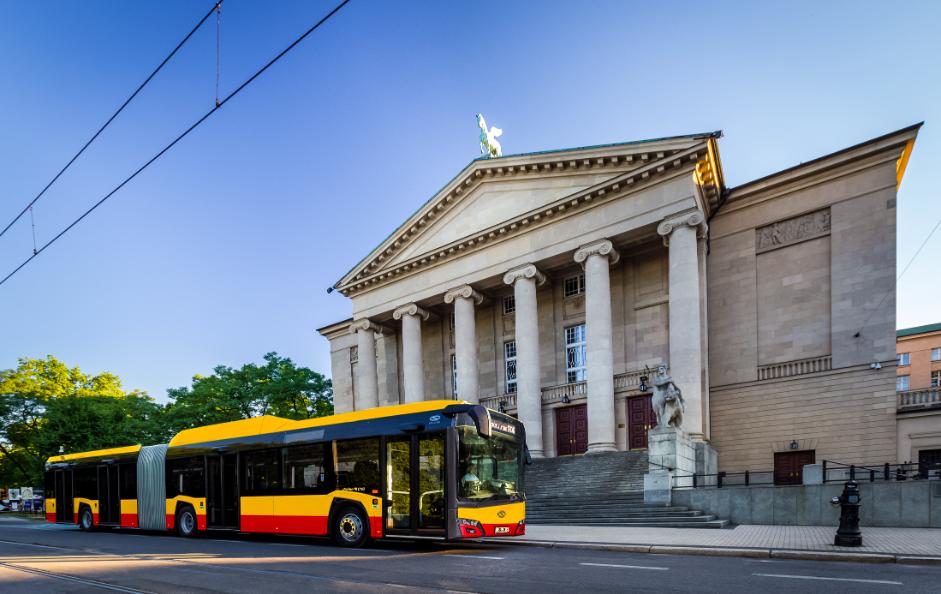 The first time of gas-fuelled Solaris buses in Warsaw
Representatives of Solaris Bus & Coach have just signed a contract for the supply of 54 Urbino 18 CNG buses going to Warsaw, the manufacturer announces in a press release. The commission was placed by the company Arriva which will be responsible for the bus service on selected routes, having won a public tender held by the municipal transport company ZTM Warszawa in the preceding year. Even though there are already 1500 vehicles of the Solaris brand cruising around that city, this will mark the producer's first time supplying gas-fuelled buses to the capital of Poland.
1700 litres of CNG on board
The articulated Urbino 18 CNG will be fed with compressed natural gas that will be stored in roof-mounted tanks boasting a total volume of 1700 litres. The CNG will be adapted for the use in a combustion engine; the commissioned models will feature 8.9 l Cummins engines with a power of 293 kW, meeting the highly restrictive Euro 6 emission standard. The noise emission of the gas-fuelled Solaris buses will be lower than that of diesel models.
There will be 39 seats onboard of each of the buses. Solaris will equip the vehicles with a comprehensive set of electronic systems, including voice announcement, constant surveillance of the bus interior and exterior, a passenger counting system and emergency communication for the driver. Passengers will be able to purchase tickets in ticket vending machines which each of the commissioned vehicles will be equipped with.
CNG among the solutions
CNG buses are the most common alternative drive types in use in Poland. A country where, given the high dependance on coal for electricity production, electric buses could not be the most suitable solution.
According to the authors of the report of the Polish Congress of Alternative Fuels, Solaris points out, replacing part of the diesel bus fleet with CNG fuelled vehicles can contribute to the reduction of nitrogen oxides (NOx) by up to 50%, and of carbon dioxide by up to 20%. Solaris has been producing CNG buses since 2004. So far, over 1100 vehicles of that type have rolled out of the factory near Poznań, having been dispatched to such countries as Norway, Sweden, Slovenia, the Czech Republic and France.