Air conditioning, Konvekta's innovations at Busworld Europe
At this year's Busworld Europe 2023, taking place in Brussels Oct. 7-12, Konvekta AG is showcasing its latest innovations in air conditioning, heating systems, and heat pumps for electric buses at booth 508 in Hall 5. Konvekta is expanding its product portfolio with a system for double-decker electric buses, another variant for single buses, and […]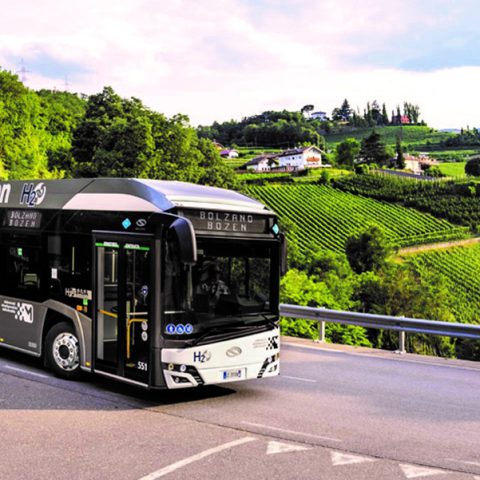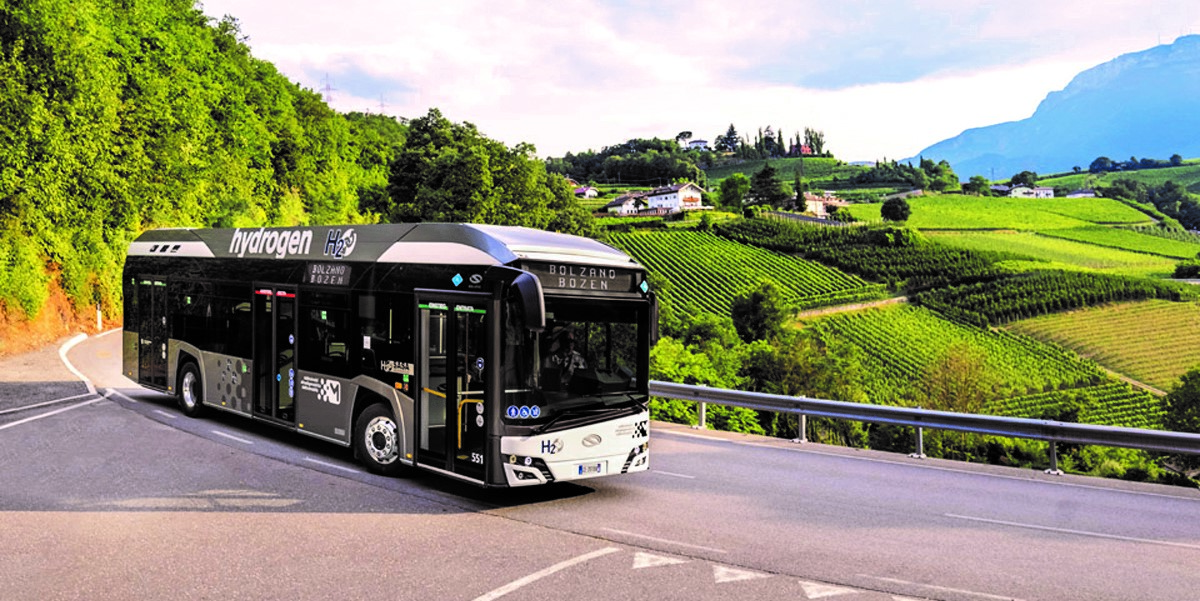 At this year's Busworld Europe 2023, taking place in Brussels Oct. 7-12, Konvekta AG is showcasing its latest innovations in air conditioning, heating systems, and heat pumps for electric buses at booth 508 in Hall 5. Konvekta is expanding its product portfolio with a system for double-decker electric buses, another variant for single buses, and three new CO2 heat pump modules, all aimed at improving overall efficiency.
CO2 heat pump-thermal management for double-decker electric buses
Air conditioning of double-decker electric or hybrid buses presents a unique challenge. Konvekta AG's new CO2 heat pump thermal management system is designed specifically for double-decker electric buses, marking a milestone in the mobility industry and setting new benchmarks for efficiency, performance and environmental protection. At the heart of this technology is a compact CO2 heat pump located at the rear of the vehicle. This system precisely regulates the temperature of the bus during hot summers and cold winter months, ensuring a comfortable climate for both driver and passengers without the use of environmentally harmful refrigerants, fossil fuels or additional electric heaters.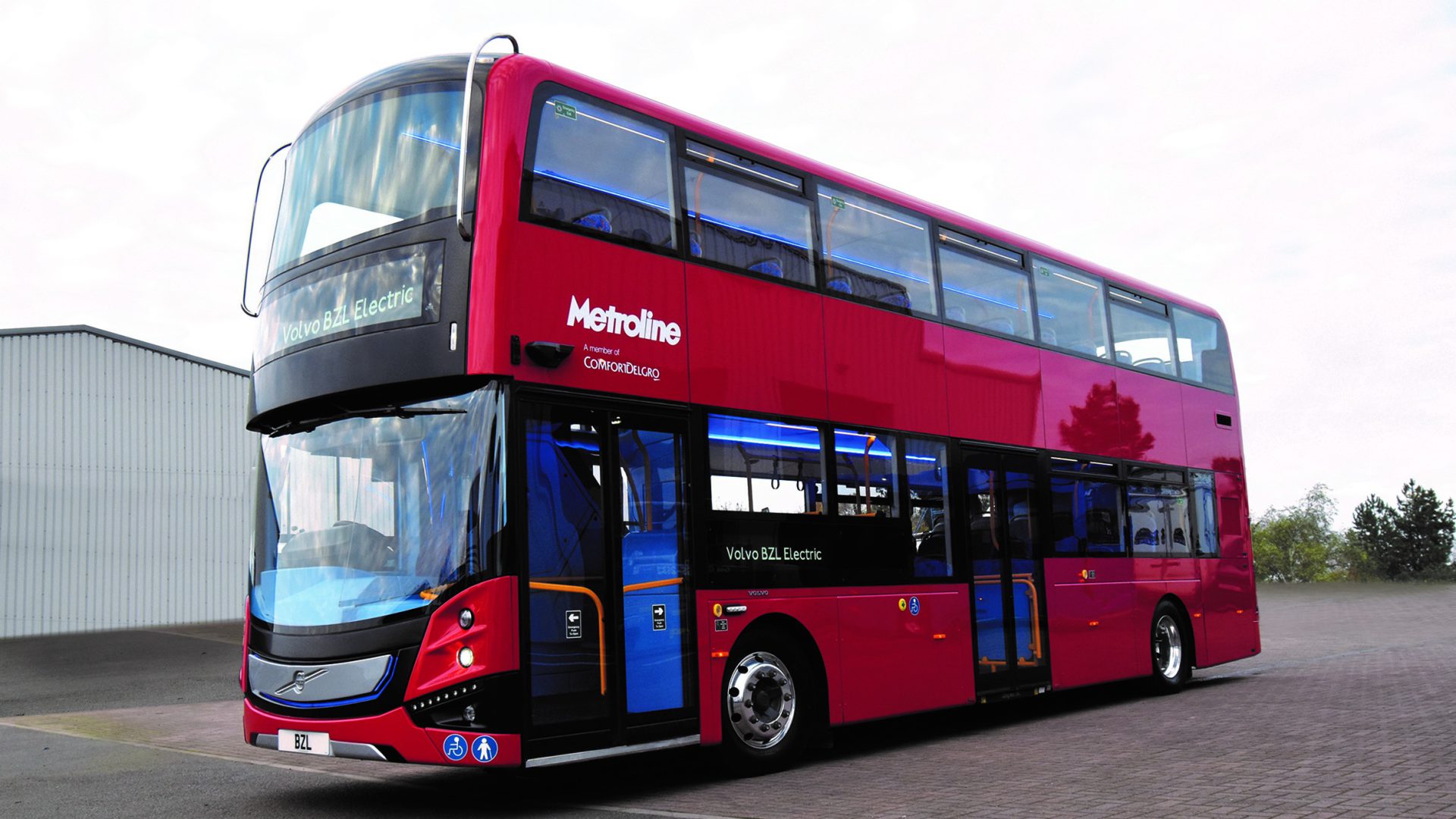 Expanding product portfolio: UL 700 CO2 heat pump system
As part of Busworld Europe 2023, Konvekta is also exhibiting the most powerful of the Konvekta CO2 heat pump thermal management variants, the "UL 700 EM CO2 heat pump" for temperature control in electric and hybrid buses. The system consists of various components that not only provide temperature control of the vehicle and batteries, but also offer a wide range of options for energy recovery and efficient energy use. The most powerful thermal management currently is the "UL 700 EM CO2 heat pump," which covers a temperature range of -20°C to +47°C and provides optimal comfort for the driver and passengers and maximum energy efficiency for the vehicle.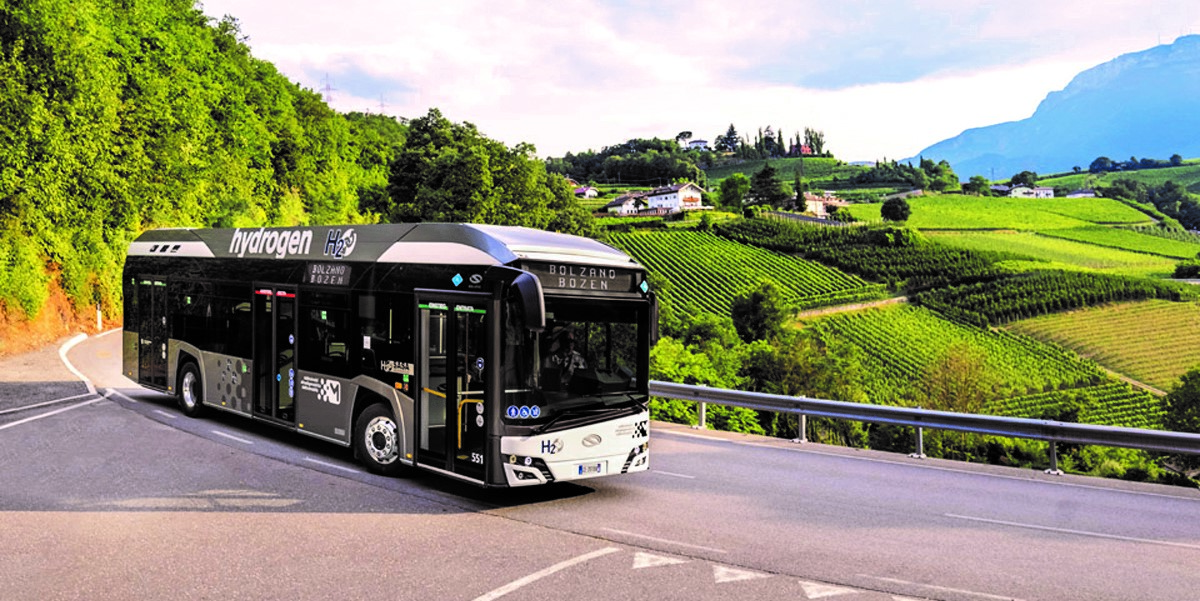 Patented refrigerant charge balancing technology
Konvekta AG presents another innovation in heating technology for electric buses: "refrigerant charge balancing" as the last module of the CO2 heat pump. Throughout the year, CO2 heat pump systems provide efficient cooling in summer and reliable heating in winter. This is a major challenge because of the optimal refrigerant charge, which can vary depending on heat demand, outdoor temperature, or mode of operation, directly impacting system performance.
With the new "refrigerant charge balancing" module, the refrigerant charge level is precisely controlled, ensuring that the system always has the optimal amount of refrigerant. This results in a 10% increase in system performance in heating mode while reducing energy consumption. This approach saves costs and conserves environmental resources. Another advantage of refrigerant displacement is that the system always operates in an optimal range due to targeted control of the fill level, and the load on the overall system components is reduced. This extends the life of the system and reduces maintenance.
Battery temperature control module
Battery temperature significantly affects the durability and performance of electric buses. Extreme outdoor temperatures and temperature spikes during the charging process can stress battery packs.
Konvekta's CO2 heat pumps, equipped with the battery temperature control module, effectively and precisely regulate battery temperatures. Energy storage devices operate within an optimal temperature range, minimizing the risk of excessive heat buildup during operation or too low temperatures in winter.
Without reliable and consistent temperature control, this can lead to accelerated battery degradation, long-term loss of capacity, and inferior performance, directly affecting the life, range, and operation of an electric bus.
Temperature control minimizes these risks, increases battery life, and helps optimize total cost of ownership. Thus, battery temperature control has a direct impact on the reliability, efficiency, and cost-effectiveness of electric buses.
AES – Mode control module for electric buses
With the new AES mode module, the Konvekta CO2 heat pump system can distribute 100% of the generated energy as needed. For example, using 100% of the available heat for hot water treatment. Another advantage of the system is that it can independently take care of the entire preconditioning process, even at low temperatures. Vehicles with AES therefore do not need an auxiliary electric heater.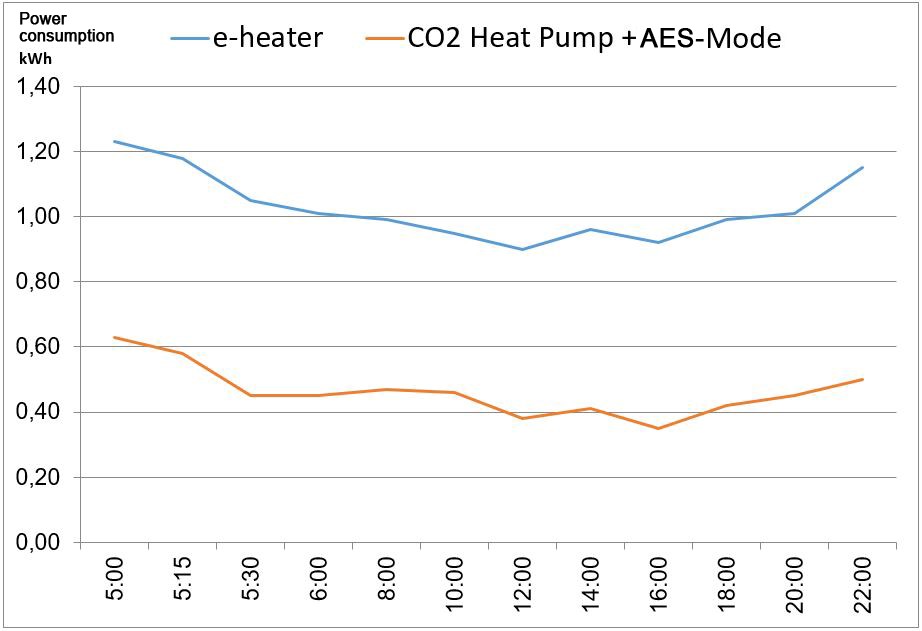 Sustainable air conditioning for the future: Konvekta AG relies on natural CO2 refrigerant
With a strong focus on sustainability and environmental responsibility, Konvekta AG does not use chemical refrigerants for all new developments in electromobility, but the natural refrigerant CO2 (R744, carbon dioxide). CO2 is an ideal refrigerant for use in heat pumps. Compared with conventional chemical refrigerants, such as R134a, CO2 has significantly higher efficiency. This means that during the summer, a system using CO2 needs about 25 percent less energy for the same cooling capacity than a system using chemical refrigerants because the desired temperature is reached more quickly. CO2 damages the climate 1,430 times less than the chemical refrigerant R134a and does not produce environmentally harmful decomposition products. It is a naturally occurring substance that is available in unlimited quantities. Compared with other natural refrigerants, carbon dioxide is neither toxic nor flammable.