CATL launched Shenxing, a superfast-charging LFP battery set to be produced (also) in Europe
The most important battery supplier worldwide, CATL, has developed a superfast charging LFP battery named Shenxing. The new product is capable of delivering 400 km of driving range with a 10-minute charge as well as a range of over 700 km on a single full charge, according to the manufacturer itself. In the e-bus business, CATL is […]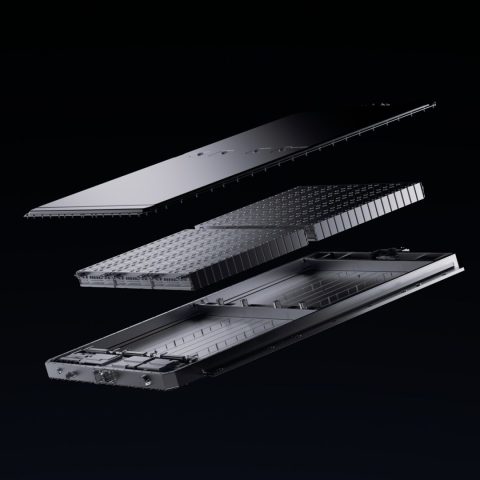 The most important battery supplier worldwide, CATL, has developed a superfast charging LFP battery named Shenxing. The new product is capable of delivering 400 km of driving range with a 10-minute charge as well as a range of over 700 km on a single full charge, according to the manufacturer itself.
In the e-bus business, CATL is the battery supplier of many OEMs, such as Solaris, Rampini, Yutong, Ikarus and Quantron. The group has recently appointed Markus Baum as Chief Commercial Officer Europe, while Mathias Hüttenrauch started as CEO CATL Europe in March 2023.
In 2022 CATL revenue more than doubled to CNY328.59 billion from CNY130.36 billion.
As reported on Sustainable Truck & Van, in 2021 CATL has entered into a deal with Daimler Truck for joint development of sophisticated truck-focused batteries. The Cinese company is supposed to supply batteries for the Mercedes-Benz eActros LongHaul battery-electric truck, which is planned to be ready for series production in 2024, within an agreement that will last beyond 2030
CATL Shenxing battery technology launched
More into details, Shenxing leverages the super electronic network cathode technology and fully nano-crystallized LFP cathode material to create a super electronic network, which facilitates the extraction of lithium ions and the rapid response to charging signals. Furthermore, CATL's latest second-generation fast ion ring technology is used to modify the properties of graphite surface, which increases intercalation channels and shortens the intercalation distance for lithium ions, creating an expressway for current conduction.
CATL Shenxing is expected to be produced also in Europe, namely in Germany and Hungary, where the Chinese giant is building an up-to-date Gigafactory located in Debrecen. This resulted from the words spoken by CATL principal engineer Gao Pengfei at IAA Mobility in Munich. As reported by Reuters, "Gao declined to provide a timeline for production in Europe and said no offtake agreements had been finalised with customers in the region yet".
"The future of the EV battery technology must remain steadfastly anchored at the global technology frontier as well as the economic benefits," said Wu Kai, Chief Scientist of CATL, speaking at the launch event. "As EV consumers shift from pioneering users to ordinary users, we should make advanced technology accessible for all and enable everyone to savor the fruits of innovation."