China's Gotion High Tech acquires 25 percent of battery specialist Inobat
A quarter of Slovakian battery company Inobat passes into Chinese hands, those of Gotion High Tech. InoBat is a startup specializing in high-performance NMC batteries. Mr. Li Zhen, founding Chairman and CEO of Gotion High-Tech said: «It is my earnest desire that Gotion High-tech, alongside InoBat, extends the reach of its batteries worldwide. Moreover, I […]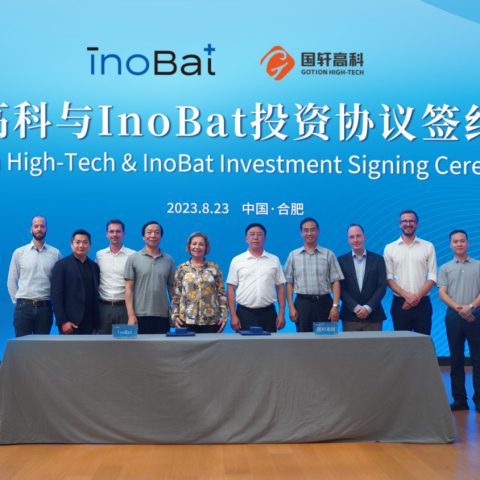 A quarter of Slovakian battery company Inobat passes into Chinese hands, those of Gotion High Tech. InoBat is a startup specializing in high-performance NMC batteries.
Mr. Li Zhen, founding Chairman and CEO of Gotion High-Tech said: «It is my earnest desire that Gotion High-tech, alongside InoBat, extends the reach of its batteries worldwide. Moreover, I hope that Gotion High-tech can foster collaborations not only with InoBat but also with other renowned enterprises in Europe and across the globe. Through our joint efforts, we aim to develop and manufacture batteries that will find their way into countless households in Europe. We strive to play a pivotal role in achieving the continent's carbon neutrality goals by 2050».
Mr. Marian Bocek, Co-founder and CEO of InoBat added: «We are thrilled about GIB. Our partnership with Gotion High Tech heralds a new era in significant value creation through collaborative win-win alliances, helping to close the gap between Asian battery leaders and the rest of the world. GIB will unlock the full potential of Europe and our neighbours in the EMEA region in delivering localised Net Zero closed loop circular battery value-chains for e-mobility as well as superior energy storage solutions. GIB will nurture and grow InoBat's strategic premise and ethos for customised bespoke R&D to deliver safe high performance batteries and green energy solutions».
Dr Tara Lindstedt, InoBat's Board Member and Chief Development Officer who signed the investment agreement on behalf of InoBat said: «I am thrilled and honoured to represent InoBat here in Hefei. Very proud of both teams who came together last year and joined forces 24/7 to help GIB come to life here today under Chairman Li's patronage. Together we will ensure that GIB will deliver its promise in line with SDG 2030, EU Green Deal and the European Battery Alliance. Watch this space!»