Cummins to unveil at Busworld a low-profile battery module. E-drive system is coming
Cummins is going to unveil at Busworld 2019 a new low profile battery module designed for 9 meter ebuses. Future Cummins product roadmap is focused on electrified powertrains and includes an electric drive system which combines motor, transmission and inverter in one unit. New low profile batteries by Cummins At the show, Cummins announced it […]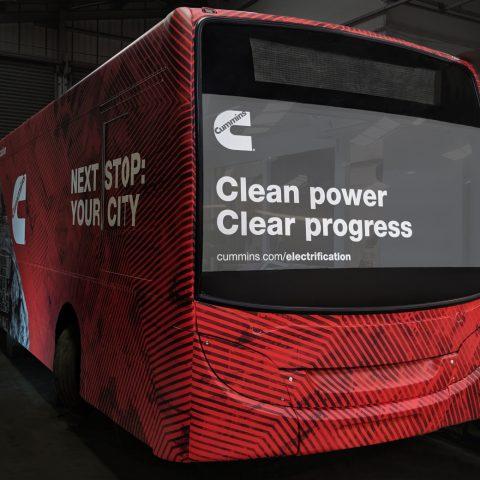 Cummins is going to unveil at Busworld 2019 a new low profile battery module designed for 9 meter ebuses. Future Cummins product roadmap is focused on electrified powertrains and includes an electric drive system which combines motor, transmission and inverter in one unit.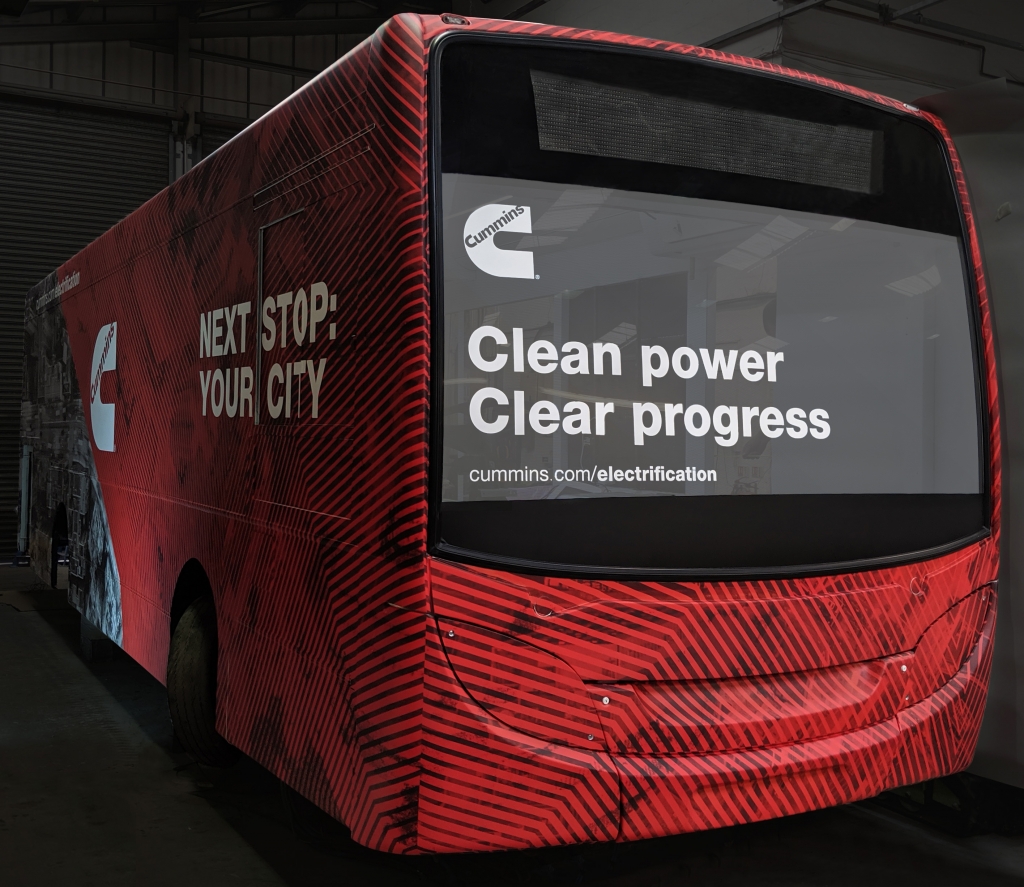 New low profile batteries by Cummins
At the show, Cummins announced it will highlight the new low-profile battery, designed for the European market, but available for use in other markets, which measures under 140mm in height. This product, Cummins points out, will enable OEMs to meet European low floor requirements while maintaining a low centre of gravity and maximising utilisation of unoccupied space. To be offered as part of a broader modular platform, the new low-profile battery uses the latest cell technology to deliver high energy density and packaging efficiency.
Cummins developing an integrated e-drive system
The low-profile battery will is part of a complete Battery Electric System (BES), including products from Cummins' existing product portfolio such as the high energy BP74E batteries mounted in the roof and the Cummins System Controller.
Moreover, Cummins future plans are clear and include the launch of the new Cummins Integrated e-Drive, a single unit traction system which combines motor, transmission and inverter into a single lightweight system. Also the BP39E battery is part of Cummins future product roadmap.
Cummins, big plans on electrified powertrains
"The Next Generation Battery Electric System is an exciting glimpse of Cummins' future product plan for electrified powertrains," said Julie Furber, Vice President of Electrified Power at Cummins. "As electric vehicles gather momentum in the public transport sector, designing batteries with faster charging and a longer range will be a breakthrough technological shift – and doing so in a form that meets regulatory requirements and at a competitive price is a vital step for the industry".