GUS Technology, Taiwan-made batteries with safety as a core focus
GUS Technology is a key player in the battery industry and has recently launched Taiwan's first battery gigafactory. With a focus on lithium titanate and NCM material systems, the company has invested NT$4 billion (121 million euros) in constructing the Jhongli gigafactory, which is expected to create over 250 job opportunities. Driven by a commitment […]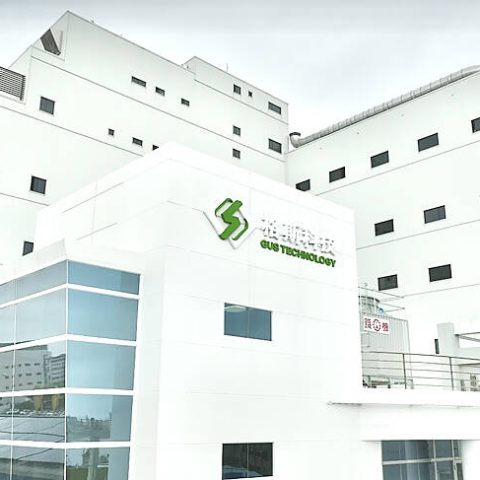 GUS Technology is a key player in the battery industry and has recently launched Taiwan's first battery gigafactory. With a focus on lithium titanate and NCM material systems, the company has invested NT$4 billion (121 million euros) in constructing the Jhongli gigafactory, which is expected to create over 250 job opportunities. Driven by a commitment to the "Made in Taiwan" concept, GUS Technology aims to secure a prominent position in the international energy market and showcase Taiwan's battery R&D capabilities.
We run into the company at the exhibition 2035 E-Mobility Taiwan, held in mid-April in Taipei.
In this interview, we discussed with Prem Chandan, Assistant Manager of Research and Development (R&D) at GUS Technology.
GUS Technology, safety is top priority
Could you provide an overview of GUS Technology?
GUS Technology is a Taiwanese company that specializes in pouch cell production. Our products are made exclusively in Taiwan, with our main focus being on two types of pouch cells – NCA and LTO.
What are your future plans?
We are excited to announce that we just opened a new one-gigawatt factory plant in Taiwan, which is located just a 10-minute drive from the airport. Production is set to start in the third quarter of 2023, and the production capacity will grow from 250MWh to more than 1GWh in the second quarter of 2024.
What is your top priority in battery manufacturing?
At GUS Technology, safety is our number one priority, especially given the concerns around battery explosions. We place a strong emphasis on ensuring that our LTO cells, which have a life cycle of over 10,000 cycles, are one of the safest cells on the market. They can also be charged in as little as 5 minutes, with no need for active cooling.
Storage systems beyond cells
What other products and services do you offer besides LTO cells?
In addition to LTO cells, we also design our own battery modules and create battery packs with backup and battery management systems. We also produce storage systems, such as a 15 kW household energy storage system and a portable 3 kW power bank, which can be used for camping or other portable activities.
What can you tell us about the life cycle of LTO cells?
The life cycle of LTO cells is impressive, with the ability to be charged and discharged more than 10,000 times. This equates to approximately 20-25 years of daily use.
How does the energy density of LTO cells compare to other batteries?
While the energy density of LTO cells is slightly lower than other batteries, our Next Generation LTO cells have higher energy densities that are very close to LFP cells.
Can you explain your battery production process?
We produce LTO cells, which are then stacked to create battery modules. These modules are then used to make battery packs that include a BMS and modules that can be used directly in EVs. Additionally, we focus on storage systems, as already mentioned, including a 15-kilowatt household energy storage system and a 3-kilowatt portable power bank for camping or night markets.