2035 E-Mobility Taiwan. Let's the show begins
2035 E-Mobility Taiwan joined the forces with Taipei AMPA and AutoTronics Taipei for showing to the "electric world" the taiwanese automotive industry ecosystem. This is the first time the three exhibitions have been held concurrently and in the same place, attracting 830 domestic and foreign exhibitors with a total of 2,200 booths. TAITRA is the sharp […]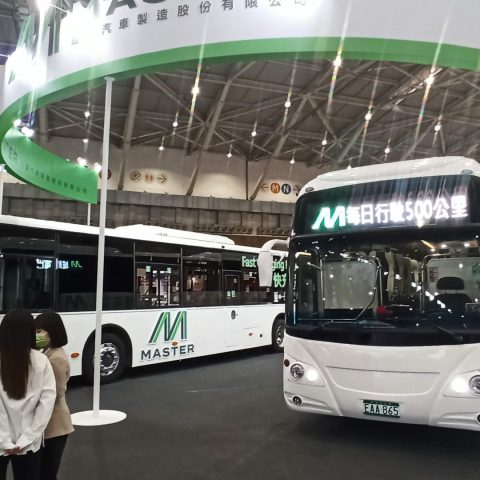 2035 E-Mobility Taiwan joined the forces with Taipei AMPA and AutoTronics Taipei for showing to the "electric world" the taiwanese automotive industry ecosystem. This is the first time the three exhibitions have been held concurrently and in the same place, attracting 830 domestic and foreign exhibitors with a total of 2,200 booths.
Potrebbe interessarti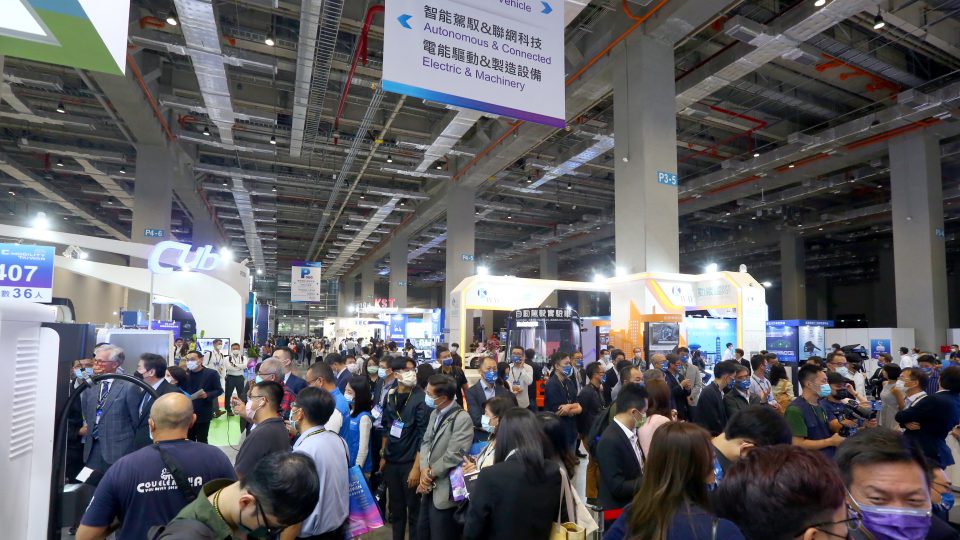 . Presenting a comprehensive E-Mobility ecosystem, 2035 E-Mobility Taiwan features 6 main categories: Electric, Autonomous, Connected, Interaction, Shared, and EVs, showcasing cutting-edge solutions from electric vehicles, EIC system (battery, motor, and electric control), ADAS, Internet of Vehicles…
TAITRA is the sharp mind behind 2035 E-Mobility Taiwan and this 'hi-tech' session
This shared event is organized by the Taiwan External Trade Development Council (TAITRA). So, we give the floor to James C.F. Huang, TAITRA Chairman. Mr Huang summarised the evolution of electrification in the passenger car, evoking the epiphany of Tesla in 2008, some 130 years after the first rudimentary automobile (1886). A radical transformation that also entails major changes in the organisation of the production system. According to TAITRA chairman other strategic pillars are innovation and sustainability. This exhibition fully showcases Taiwan's cutting-edge technology and manufacturing strength in electric vehicles and autonomous driving, automotive electronics, and auto parts.
Richard Tsu-Chin Lee, TEEMA (Taiwan Electrical and Electronic Manufacturers Association) Chairman, addressed the topic of the Taiwanese manufacturing system's deep interconnections with the rest of the world, particularly the USA. He mentioned numerous exchanges and delegations with American companies, including those in Wisconsin, Ohio and South Carolina and other states. "We see several opportunities for investment and trade exchange with the US and Mexico," Tsu-Chin Lee stated.
Deputy Minister of Economic Affairs (MOEA) Chern-Chyi Chen also celebrated the potential and expertise of Taiwan's industrial supply chain, such as semiconductors and auto parts. A multi-tasking and multi-application perspective, the automotive perspective in Taiwan is also expressed with motorbikes and scooters, just walk through the 1st and 4th floors of the Nangang Exhibition Centre, 2035 E-Mobility Taiwan. The Vice-Minister took his leave saying that "by 2045 the automotive industry will be fully electrified."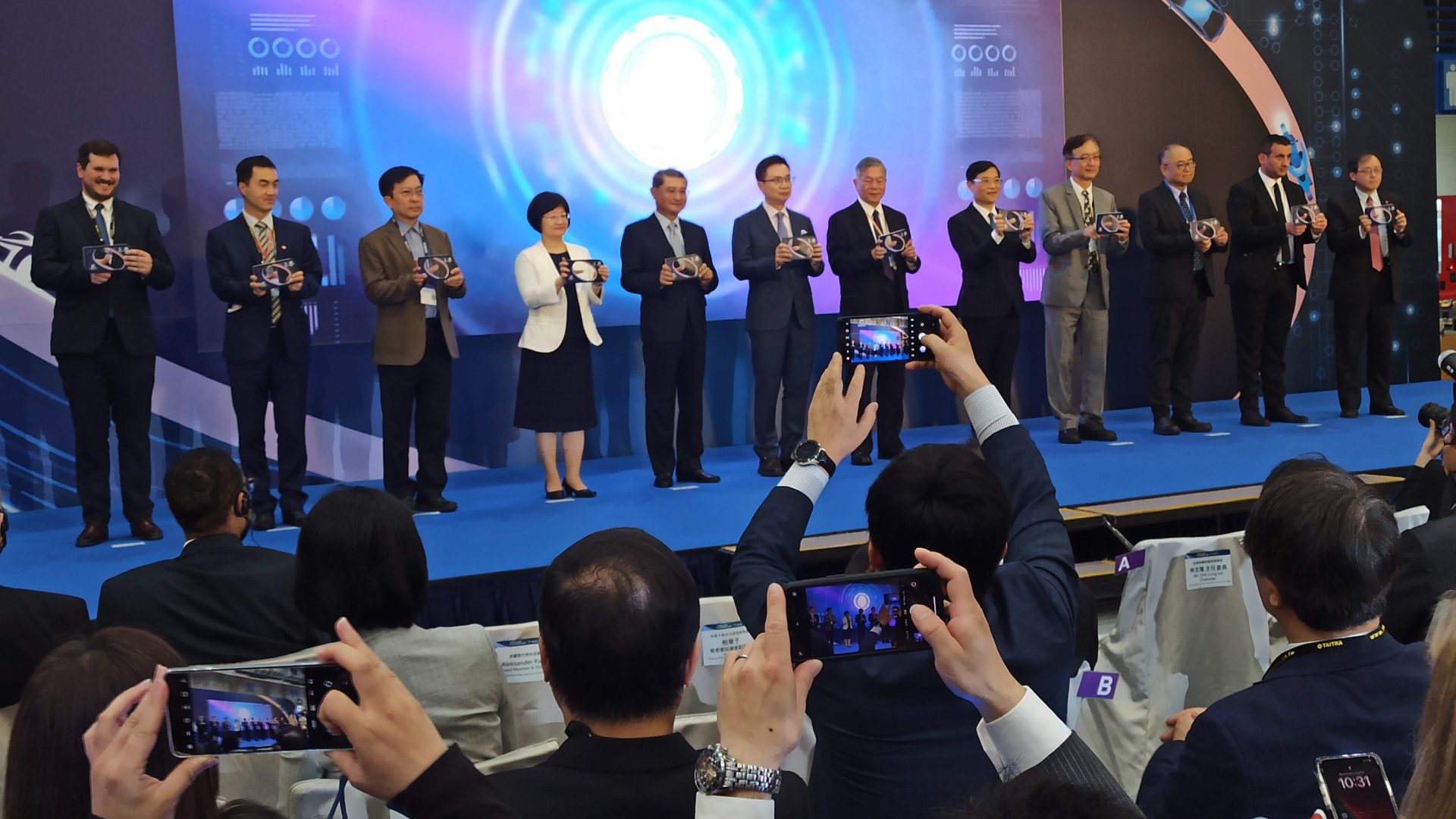 And now we move on to the Electric Bus Master
Master Bus has been a bus manufacturer since 2003. They are owned by Taiwan's leading bus operator, which has been operating on the island for over 70 years, and is also a parts supply company. Their competence derives precisely from the fact that they are users of the very services they design. They have business expansion projects in Thailand, India, Japan and Latin America. There is also Europe in the near future: they have done investigations in the Czech Republic.
Their first fully electric intercity bus is on show at E-Mobility Taiwan. It is a 12-metre, 45-seater with a front overhang of 2.72 metres and a rear overhang of 3.33 metres. But it is not these figures that represent its essence. In line with Master Bus' technological choices, it is in fact equipped with LTO (Lithium-Titanete Oxide). Lucky Yu, Planning and Marketing Department Manager, explains why this choice was made. "Firstly, for two reasons: The chemistry is more stable and lifespan is very long: 10-12 years. We launched a second life project for batteries for solar panels and renewables in general."
Charging times
We add that the charging strategy is different. Compared to the conventional 6 to 8 hours charging time, which is potentially dangerous if even one vehicle in the shed catches fire. Master's buses only require 10/15 minutes of charging time (SOC 20%-80% under 15 minutes). In accordance with Taiwanese rules, the driver must rest about 20 to 30 minutes every round trip, thus allowing the vehicle to be recharged during the stop. The most part of the components is made in Taiwan, like semiconductors and microchips, software and ECUE are made by themselves. R&D covers 30% of the staff. Master uses ZF motors (RL82A for front axle fl, AVE-130 for rear axle), battery cells are Toshiba but the battery packs are designed and made by them (20000 cycles).