Lightning eMotors launches 2nd generation of repowering technology for transit buses (up to 560 kWh battery)
Lightning eMotors will now offer a second generation repower program for 40- foot (12-meter) transit buses. This new offering in Lightning's growing lineup of Class 3-8 commercial electric vehicles will be available to municipal and private transit agencies throughout North America. Repowered buses are set to feature an up to 560 kWh battery system and […]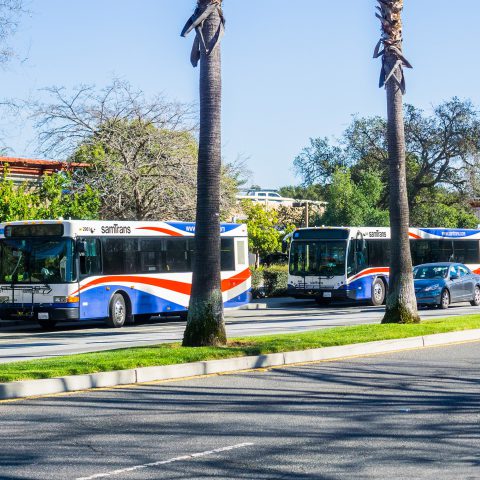 Lightning eMotors will now offer a second generation repower program for 40- foot (12-meter) transit buses. This new offering in Lightning's growing lineup of Class 3-8 commercial electric vehicles will be available to municipal and private transit agencies throughout North America.
Repowered buses are set to feature an up to 560 kWh battery system and deliver more than 200 miles of (stated) range on a single charge.
"By repowering existing transit buses from diesel or CNG internal combustion to zero-emission battery-electric powertrains, Lightning will help transit customers electrify their fleets at less than half the cost and in one-third the lead time of acquiring new electric buses", Lightning eMotors highlights.
The first repowered buses under this program are expected to deploy in 2023.
Lightning eMotors, focus on the market of repowering
Lightning eMotors has so far deployed over 300 new and repowered vehicles across multiple sectors, including full-sized transit, micro- transit, last mile delivery, emergency response, school buses and others.
It has produced the first repowered electric transit bus in Colorado for the city of Boulder in 2018. This first-generation vehicle is still in operation today and continues to provide valuable proof-of-concept data over thousands of miles and service routes, the company says.
Lightning says it has since become a preferred provider of commercial vehicle electrification via its certified repower programs for motor coaches, school buses and recreational vehicles with market leading partners including Blue Bird, Forest River, Collins Bus and ABC Companies.
Lightning will repower the buses at its Loveland, Colorado, factory or at one of Lightning's Authorized Repower Partners located nationwide. Additionally, for large fleets that want to repower a large quantity of buses, Lightning can train the fleets' maintenance teams to install Lightning's electrification kit ontheir own.
Transforming bus fleets to electric drivetrains
"Lightning's transit bus repower program provides transit agencies a significantly more affordable and faster way to electrify their bus fleets and ensure clean and quiet operation for passengers and pedestrians alike," said Mac Burns, director of product management, Lightning eMotors. "With increasing pressure to reduce carbon emissions and offer clean transportation solutions, we are confident fleet operators will see the sustainability benefits of converting existing diesel-powered vehicles to electric power rather than letting them end up in a landfill."
"There has never been a better time for transit fleet operators to accelerate the transformation of their fleets to zero-emission electric," said Nick Bettis, director of marketing and sales operations for Lightning eMotors. "Available federal and state-level funding provides a much- needed solution to the financial challenge in electrifying fleets in this sector and, with Lightning's Transit Repower program, fleet managers can extend the lifecycle of current fleets quickly, affordably and responsibly versus new purchases."