Optibus Driver app, improving communication between drivers and depot
T. S. T. Transportes Sul do Tejo (TST), a public transportation operator in the Lisbon metropolitan area, has introduced the Optibus Driver App, a communication and management tool between driver and depot designed to simplify interaction, increase transparency, and improve employee satisfaction. Prior to the introduction of the driver app, TST relied on traditional methods […]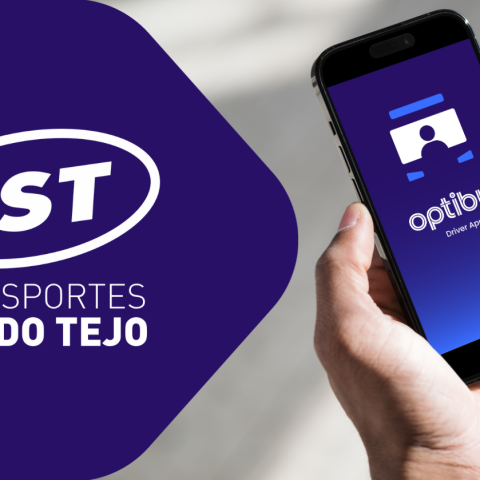 T. S. T. Transportes Sul do Tejo (TST), a public transportation operator in the Lisbon metropolitan area, has introduced the Optibus Driver App, a communication and management tool between driver and depot designed to simplify interaction, increase transparency, and improve employee satisfaction.
Prior to the introduction of the driver app, TST relied on traditional methods such as paper printouts and text messages to communicate with drivers. These methods often led to confusion about the exact assignment of vehicles at the start of service and inefficiencies in the way depots communicated with drivers. "Our previous communication methods were limited and created numerous difficulties for both drivers and controllers. We needed a solution that offered comprehensive information in real time, improving the overall experience for drivers," said Duarte Cunha, Planning and Operations Manager at TST.
The driver app was designed to include all necessary functionality, including driver access to their duties, schedules, payroll information, and real-time vehicle assignment with real-time updates.
Because of the app's ease of use and navigation, TST was able to engage 80 percent of its drivers (about 600 people) in four weeks. Controllers are already experiencing improved communication between drivers and the depot, with the app reducing driver calls to the control center and schedulers by fifty percent.
«We have received very positive feedback from our drivers on the Optibus app. Overall, the driver app is making the work experience better and more organized for everyone», Duarte said.