A Siemens charging systems range for ebuses and etrucks
Siemens Sicharge UC charging systems range meets the growing demands from the vehicle industry powering electric buses, trucks and duty vehicles both at vehicles and on route covering a power range from 50 to 600 kW. To meet growing demands from the vehicle industry for higher voltages, the station can operate at up to 1,000 […]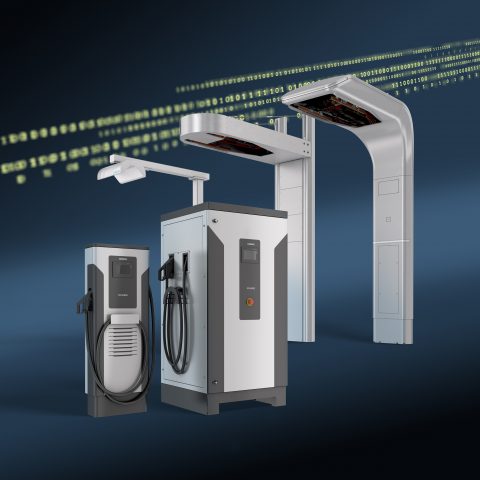 Siemens Sicharge UC charging systems range meets the growing demands from the vehicle industry powering electric buses, trucks and duty vehicles both at vehicles and on route covering a power range from 50 to 600 kW.
To meet growing demands from the vehicle industry for higher voltages, the station can operate at up to 1,000 volts (V). Electric vehicles with various technologies and batteries can therefore be charged flexibly, either en route or at the depot. The charging processes can be monitored and controlled via a MindSphere application. MindSphere is the cloud-based, open IoT operating system from Siemens.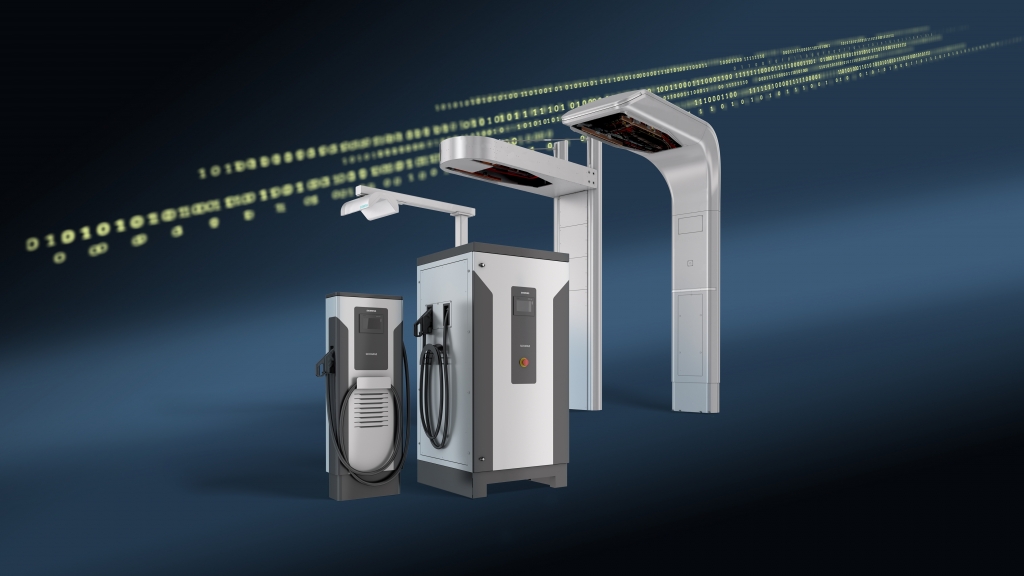 Sicharge UC charging stations with a capacity of 150 kW are already in use at the Charging Test Center of the Dutch bus manufacturer VDL Bus & Coach (VDL) in Valkenswaard. Siemens and VDL have joined efforts to come up with innovative solutions for depots charging.
Electric vehicles growing also in logistics
The considerations that stands behind the launch of the new product is that the number of electric vehicles in the bus and logistics environment continues to grow and is becoming an increasingly important factor for fleet operators. Therefore it becomes increasingly important for them to be able to charge vehicles from multiple manufacturers.
At the same time, the charging process should be optimally integrated in their day-to-day operations. The Sicharge UC portfolio is compatible with the Combined Charging System (CCS) charging standard, ensuring that charging processes are vendor-neutral.
It is also available in power levels from 50 to 600 kW, which means operators get the most out of their depots by charging various vehicle types such as buses and trucks.
Pantograph and depot charging
The charging system is also flexible with regards to its application. "For buses that cover a lengthy route during the day, for example, a single charge at the depot is often not enough," said Monique Mertins, Head of Charging Infrastructure Europe and Latin America at Siemens Smart Infrastructure. "Additional charging points are needed along the route. That's why it's important that charging stations can be connected to various contact systems like charging plugs, which are often used for depot charging, and also to pantographs for charging at other points along the way. The advantage of a pantograph is, that the vehicle will connect with the charging system entirely automatically, with no need to attach a plug manually."
Cloud-based application for monitoring
With the Sicharge UC portfolio, a cloud-based application can take over the monitoring and controlling of the charging processes to make them as efficient as possible. For example, it can apply "smart charging" principles to ensure the system charges only when the electricity price is favorable, or that the depot doesn't exceed a set maximum power level.
"To provide reliable and cost-efficient smart charging infrastructures it will be important in the future to combine charging systems, as Sicharge UC, with battery energy storage systems and an application for intelligent load management," said Jean-Christoph Heyne, Global Head of Future Grids at Siemens Smart Infrastructure.