24 Mercedes e-buses for Darmstadt. One third of HEAG Mobilo fleet will soon be electrically-powered
HEAG Mobilo has ordered 24 Mercedes eCitaro for operations in the German city of Darmstadt. The electric buses will replace older diesel vehicles from the third quarter of 2021, according to the schedule. The new order, made public in end of September, follows a deployment of five eCitaro which are already in regular service since […]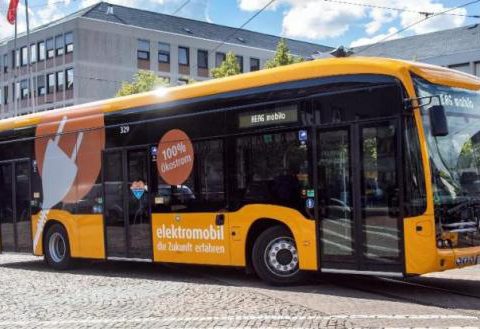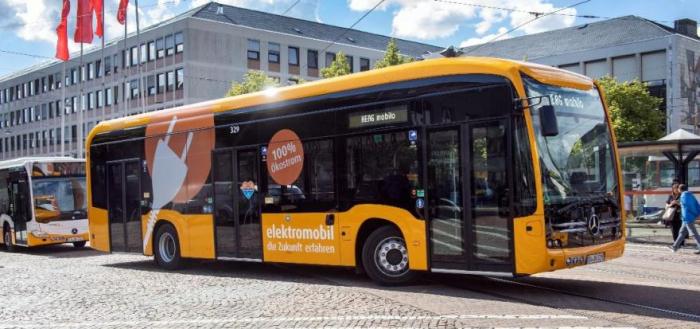 HEAG Mobilo has ordered 24 Mercedes eCitaro for operations in the German city of Darmstadt. The electric buses will replace older diesel vehicles from the third quarter of 2021, according to the schedule. The new order, made public in end of September, follows a deployment of five eCitaro which are already in regular service since June 2020.
HEAG Mobilo, the bus operator of Darmstadt, plans to convert 95 percent of its fleet of around 80 vehicles to electric operation by 2025. If these diesel buses are replaced by their electric counterparts, the transport company says it will save approx. 2.5 million litres of diesel fuel per year and thus around 6,600 tonnes of CO2.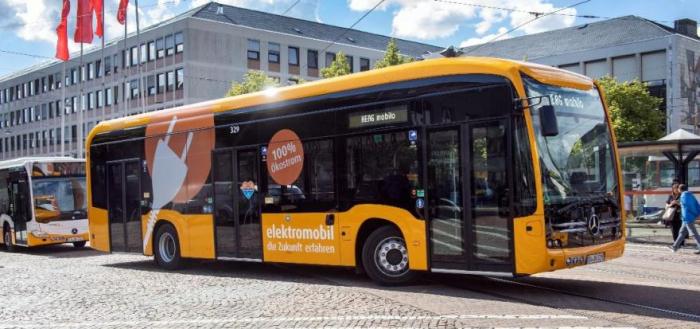 Mercedes eCitaro for Darmstadt
The order for the 24 eCitaro is split into eleven 12-meter and 13 articulated buses (the deliveries of the 18-meter are set to start within the end of this year). All of the electric buses come with the best safety equipment currently available from Daimler Buses, as reported on MBpassionblog. These include, for example, Sideguard Assist, which supports the driver when turning right, and the new Preventive Brake Assist, the world's first active brake assistant for city buses. Preventive protection is also available at the driver's workplace: a driver's cab with a large safety glass panel protects the driver from viral infections.
"With the 24 new electric buses and the existing ones we can operate well over a third of our bus fleet electrically. Our bus fleet is thus one of the most modern in Germany. It is not only our passengers who benefit from the comfortable electric buses, which are characterised by a particularly quiet environment. The locally emission-free buses also bring benefits to residents and other road users, as they reduce noise pollution, ensure less exhaust fumes, less particulate matter and thus better air", says HEAG Mobilo managing director Matthias Kalbfuss.