400 more electric buses on the streets of Delhi
Delhi, India, continues to increase the number of electric buses in the city, adding another 400 to the city's fleet, which is already 7,400 vehicles strong: by 2025, 80 percent of the capital's vehicles will be fully electric. Delhi recently judged the 35th best city globally for public transport by the Urban Mobility Readiness Index […]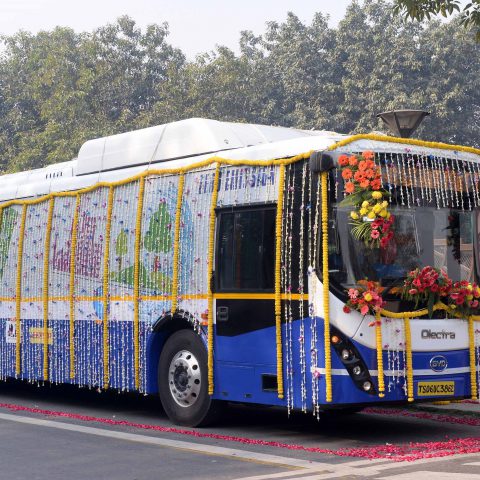 Delhi, India, continues to increase the number of electric buses in the city, adding another 400 to the city's fleet, which is already 7,400 vehicles strong: by 2025, 80 percent of the capital's vehicles will be fully electric.
Delhi recently judged the 35th best city globally for public transport by the Urban Mobility Readiness Index by Oliver Wyman Forum. It is also among the few States with high EV adoption and targets to have 1 out of every 4 vehicles sold by 2024, to be an EV.
«Private sector is being involved without addressing the larger reform issues. The Road Transport Corporation Act is the only old legislation that is being used. A new age legislation that draws contours of the sector reforms is important», emphasised Delhi's prime minister Arvind Kejriwal. «The challenge is to dispel OEMs' worry about payment security considering that most of the STUs are cash strapped. Another is dependency on farebox revenue. The architecture of the reform process needs to be conceptualised», the official stressed.