Another contract in the domestic market. Solaris to supply 6 Urbino electric in Konin
Konin is the last Polish city to order Solaris electric buses. The value of the contract covering the purchase of six electric buses and of three chargers slightly exceeds PLN 16 million (3.7 million euros). The vehicles are to be delivered to the municipal operator Miejski Zakład Komunikacyjny (MZK) in Konin by the end of May 2020. Solaris also awards a 36-month warranty period for the buses and a 72-month warranty for the chargers. […]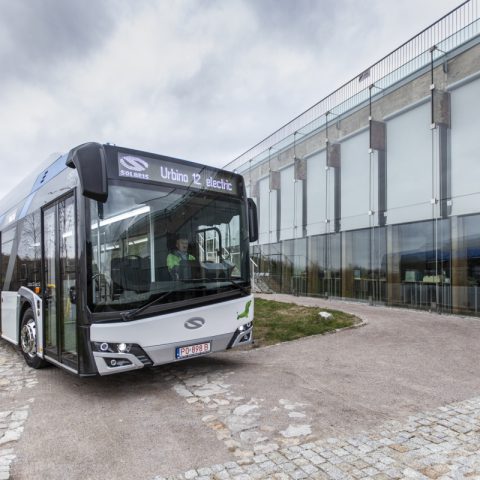 Konin is the last Polish city to order Solaris electric buses. The value of the contract covering the purchase of six electric buses and of three chargers slightly exceeds PLN 16 million (3.7 million euros). The vehicles are to be delivered to the municipal operator Miejski Zakład Komunikacyjny (MZK) in Konin by the end of May 2020. Solaris also awards a 36-month warranty period for the buses and a 72-month warranty for the chargers.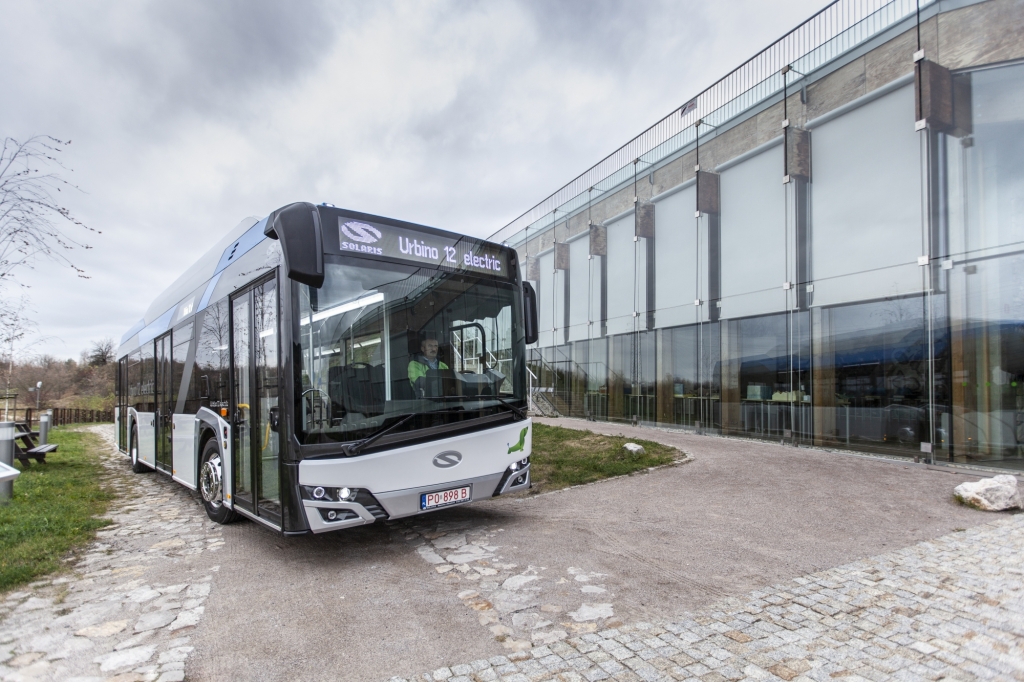 Six Solaris Urbino 12 electric in order
The object of the latest order are six Solaris Urbino 12 electric buses. The vehicle driveline will consist of the ZF AxTrax axle with two integrated electric motors with a power of 110 kW each. The buses shall be equipped with 200 kWh Solaris High Energy batteries, Solaris highlights.
The tender Solaris has won covers also the supply of three free-standing dual plug-in-charging stations (with a power of 2×60 kW or 1×120 kW). The time needed to fully recharge the battery will take from 3 to 6 hours (for a charging power of 60 kW or 120 kW, respectively). The vehicles will also allow for the later installation of a pantograph on the vehicle roof, says Solaris. These solutions will make the fast charging of batteries possible in the future, both at the bus depot and at other sites in the city.
118 Solaris ebuses in operation in Poland
The electric buses set to roll off the assembly line in Bolechowo will contain 26 seats, 10 of which will be accessible from a low bus floor. The state-of-the-art Solaris Urbino 12 electrics will be air-conditioned and equipped with CCTV cameras. In addition, the vehicles will feature a GPS locating function. So far, Solaris has delivered zero-emission electric vehicles to 16 Polish cities. A total of 118 zero-emission vehicles produced in Bolechowo near Poznań are now driving around these cities.