ASEAG (Aachen) takes delivery of seven eCitaro with special safety equipment
ASEAG dresses the Mercedes eCitaro in black and white. Aachen, in Germany, has just taken delivery of 7 Mercedes battery electric buses, and up to further 20 units are coming. The public transport operator Aachener Straßenbahn und Energieversorgungs AG (ASEAG) ordered up to 27 electric city buses. With a special safety equipment: both the Preventive Brake […]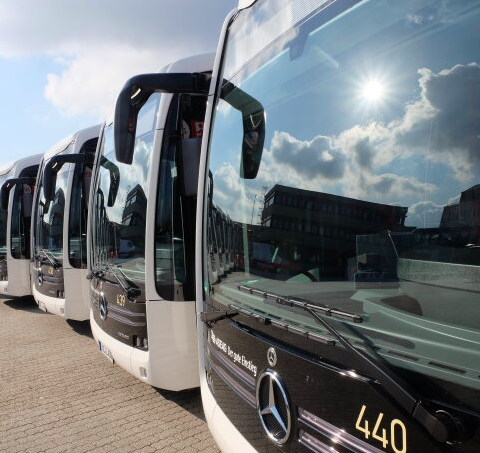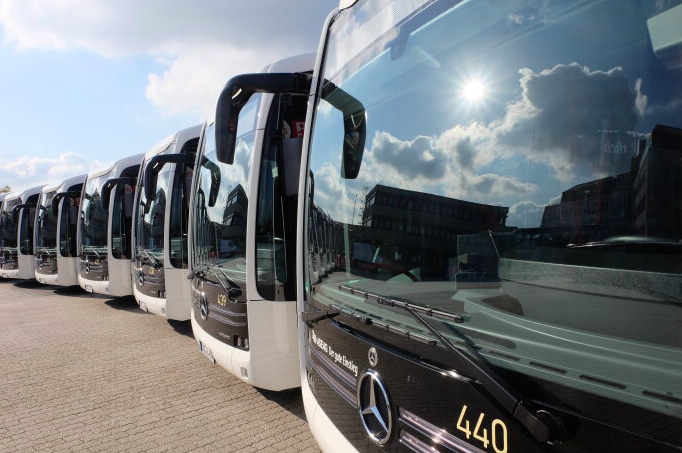 ASEAG dresses the Mercedes eCitaro in black and white. Aachen, in Germany, has just taken delivery of 7 Mercedes battery electric buses, and up to further 20 units are coming.
The public transport operator Aachener Straßenbahn und Energieversorgungs AG (ASEAG) ordered up to 27 electric city buses. With a special safety equipment: both the Preventive Brake Assist and the Sideguard Assist are installed.
The bus has recently been awarded with the Sustainable Bus Award 2020.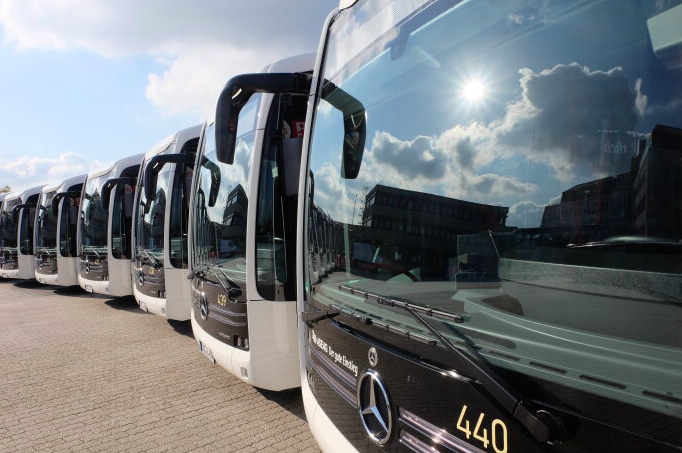 Safety on top for Aachen
ASEAG, that operates 101 bus routes with 230 buses, choose the eCitaro in two doors version, featuring the top-of-the-range equipment with twelve high voltage NMC Akasol battery packs. This provides a total capacity of 292 kWh. The extensive safety technology deserves a special mention, Daimler points out: the urban buses will be equipped with both the Preventive Brake Assist active braking assistant and Sideguard Assist. These assistance systems support bus drivers and, above all, protect more vulnerable road users.
In the passenger area of the urban buses, the signal red hand rails really stand out. Passengers sit down on City Star Function seats and are provided with information via a 29-inch TFT screen.
ASEAG electric buses with subsidies
According to Electrive, the buses are subsidized by the federal government as Aachen was awarded a subsidy in July from the Ministry of the Environment.
Rüdiger Kappel, Head of Sales of Mercedes-Benz Buses Germany, commented: "We're proud to continue a long-standing and trusting partnership with ASEAG and to accompany them on their way to electromobility. ASEAG will continue to expand its electromobility step by step and will be choosing Mercedes‑Benz for all-electric vehicles."