The Autonomous e-Atak lands in the US. A vehicle delivered to Michigan State University
Karsan Autonomous e-ATAK has been sent to the Michigan State University (MSU). It is going to be used in the transport of the faculty members, students and visitors. The bus has been developed by Karsan together with California-based technology company ADASTEC. The vehicle was launched in early 2021. Okan BAŞ, the CEO of Karsan, said, […]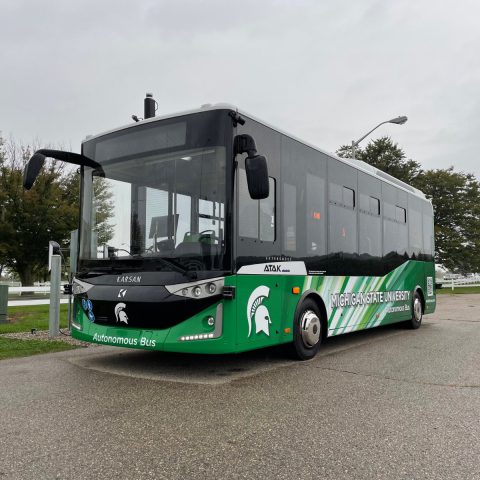 Karsan Autonomous e-ATAK has been sent to the Michigan State University (MSU). It is going to be used in the transport of the faculty members, students and visitors. The bus has been developed by Karsan together with California-based technology company ADASTEC. The vehicle was launched in early 2021.
Okan BAŞ, the CEO of Karsan, said, "With our vision of being one step ahead of others in the future of the mobility, we direct the future of transportation with our products that we have developed as Karsan. We are proud that our vehicle, Autonomous e-ATAK, will be used in the enormous campus with real traffic conditions of Michigan State University, one of the USA's significant universities where the pulse of the automotive and technology world beats.
The 8-meter bus features Level 4 autonomous properties. Within the scope of university's objective to form a smart mobility ecosystem, Autonomous e-ATAK will be used to transport faculty members, staff, students and visitors of Michigan State University , after extensive testing and federal approval. Autonomous e-ATAK will operate non-stop on a 4-kilometer route in the university and be used in the universities' data collection and improvement studies on electric and autonomous vehicles.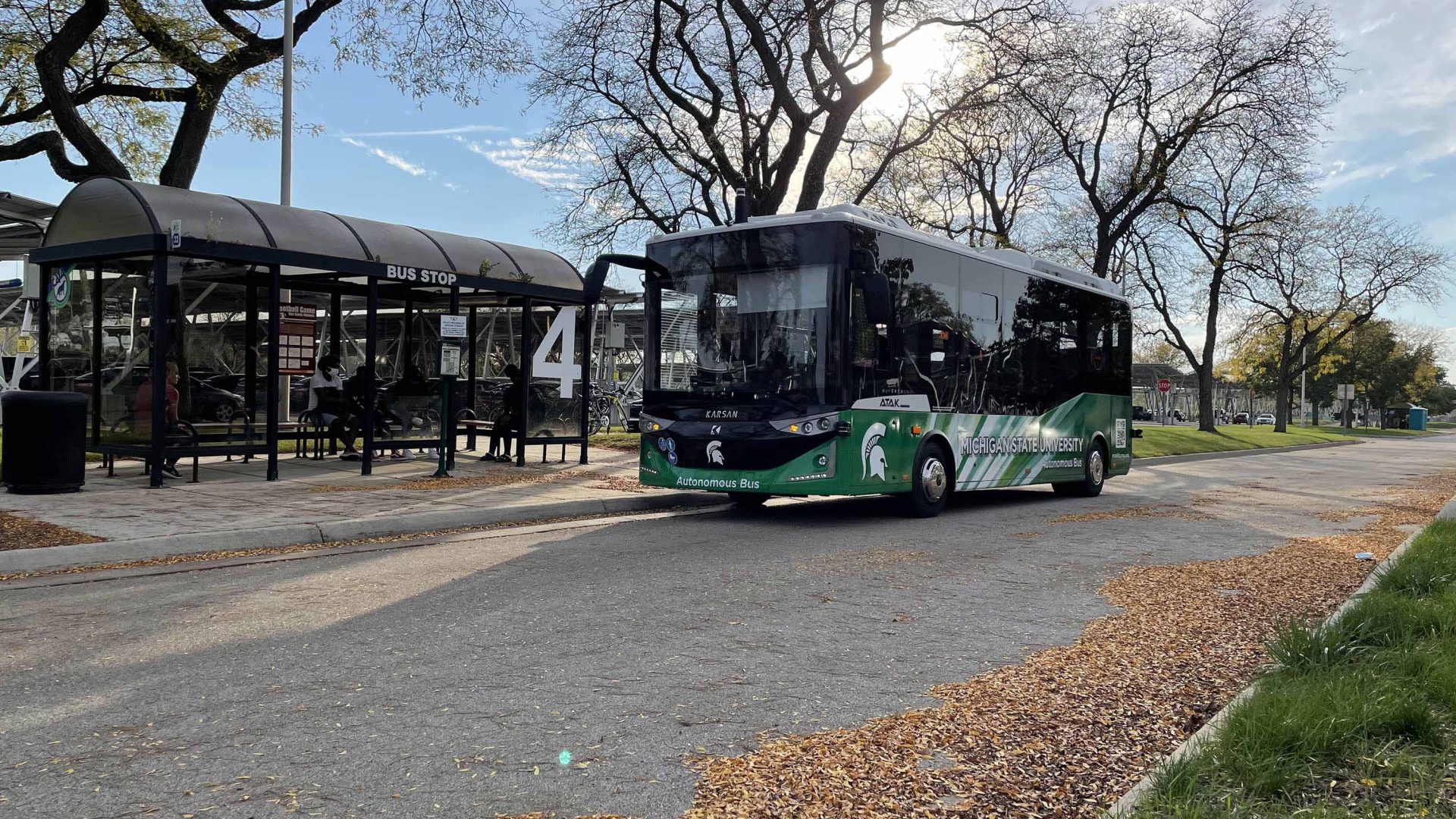 The autonomous bus by Karsan
Karsan Autonomous e-ATAK decorated with a white logo of a Spartan, the university's mascot, and was introduced in a news conference Friday, Nov. 5, 2021. Together with the promotion, a test drive was also held with the participation of the press members. The sensor technologies of Karsan Autonomous e-ATAK that detects its surroundings and pedestrians without the need of a driver as well as its several innovative technologies such as advanced radar technology and thermal cameras drew attention of the students. The speed of Autonomous e-ATAK, which will be at 25 kilometers per hour during the test stage in which 630 travels will be performed, will increase up to 40 kilometers per hour in the spring semester of 2022 once testing is complete.
In developing Karsan Autonomous e-ATAK bus, Karsan partnered with ADASTEC which delivers the most advanced Level-4 Automation Platform for full size commercial vehicles.
Michigan State University President Samuel Stanley Jr. said "The mobility space is a core focus at MSU and we continue to seek out partnerships that accelerate our research and development efforts and enhance the mobility landscape not only in our campus but throughout our beautiful state and the country. This new autonomous bus symbolizes the types of advancements we've made at Michigan State to be on the cutting edge of the transportation of tomorrow."