Bern is converting a line to electric bus operation. With Hess
Bernmobil (public transport company of Swiss capital Bern) is converting a bus line to battery electric operation, thanks to the lighTram realized by Hess. The first vehicle out of five has been presented in the last day of 2018. A similar system, with more charging stations, is currently only in operation in Geneva under the name […]
Bernmobil (public transport company of Swiss capital Bern) is converting a bus line to battery electric operation, thanks to the lighTram realized by Hess. The first vehicle out of five has been presented in the last day of 2018. A similar system, with more charging stations, is currently only in operation in Geneva under the name TOSA.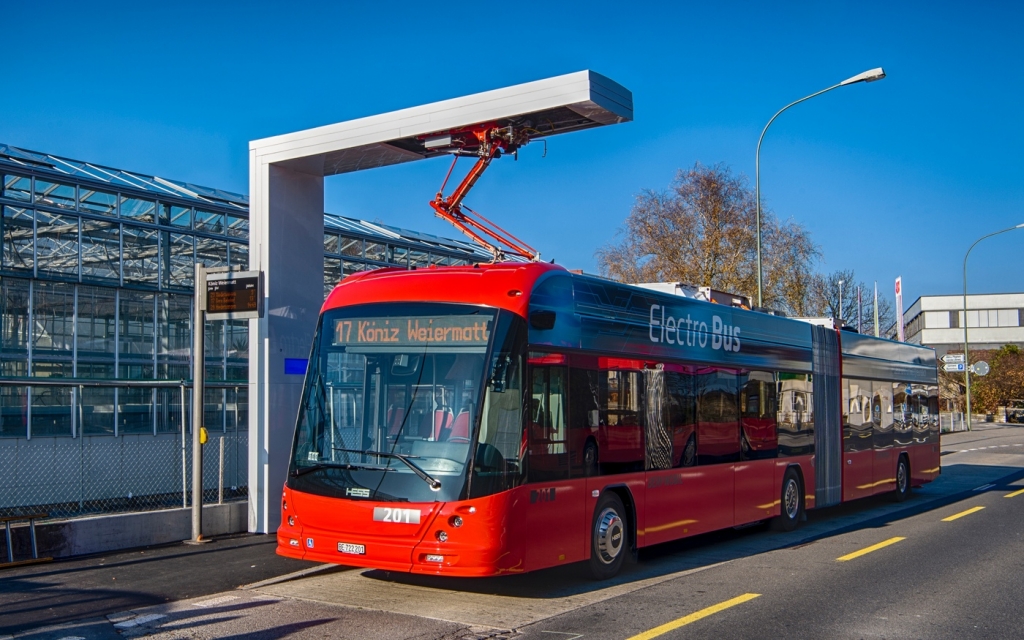 Fast charging at the end of the line
Bernmobil has already focused on low emission buses with gas and hybrid buses. However, with the first eBus line, the public transport company is now taking the next big step towards CO2-neutral operation. The aim is to operate other bus routes electrically in the future. The long-term goal is CO2-neutral operation. The battery of the electric bus is recharged at the final stop Weiermatt in Köniz after each journey at a fast charging station. For this purpose, the buses use the existing, scheduled time of stay. Thanks to many short partial "refuelling", the electric bus can travel on line 17 all day long. In the depot, the battery is fully recharged overnight.
Two electric axles for the lighTram
The lighTrams produced by the Swiss company Hess. The five vehicles measure 18.7 metres and have a capacity of 135 passengers. Battery capacity is 152 kWh. Electric traction is provided by liquid-cooled permanent magnet motors on the second and third axles. The heating and air conditioning systems are 100% electric.