Bluebus 6-meter electric minibus on a trial in Ile-de-France (with delivery in summer)
The city of Triel-sur-Seine, in France, just launched the trial phase of its new 100% electric shuttle service. Ordered from the Bluebus company, a 6-metre-long electric bus will be delivered this summer. In order to test the route, the municipality rented a similar model, with the company Bluestation (that belongs to Bollorè group, like Bluebus) […]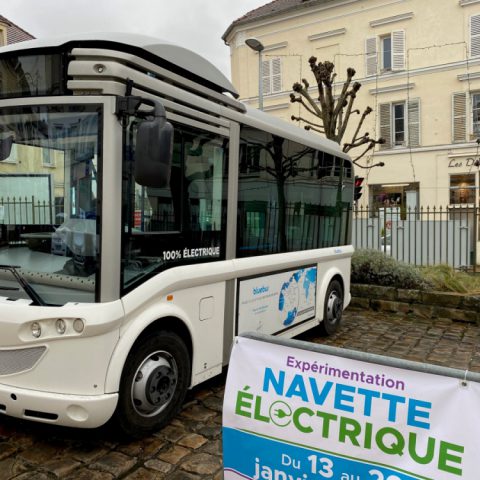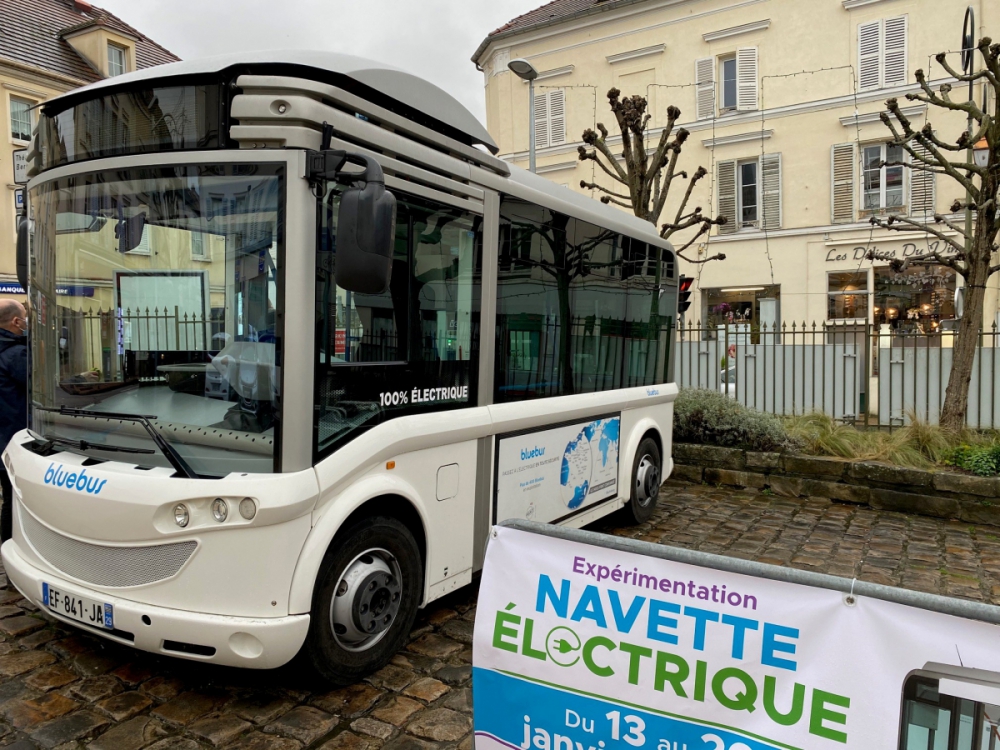 The city of Triel-sur-Seine, in France, just launched the trial phase of its new 100% electric shuttle service. Ordered from the Bluebus company, a 6-metre-long electric bus will be delivered this summer. In order to test the route, the municipality rented a similar model, with the company Bluestation (that belongs to Bollorè group, like Bluebus) in order to get expertise on the operational management of the vehicle. Triel-sur-Seine will thus be the first town in the Ile-de-France region with fewer than 20,000 inhabitants to set up an electric shuttle service.
Bluebus produces also a 12-meter e-bus, which was awarded within the large tender issued by RATP and financed by Île-de-France Mobilités for up to 800 e-buses (three manufacturers were selected). The first order for 109 electric buses was recently signed.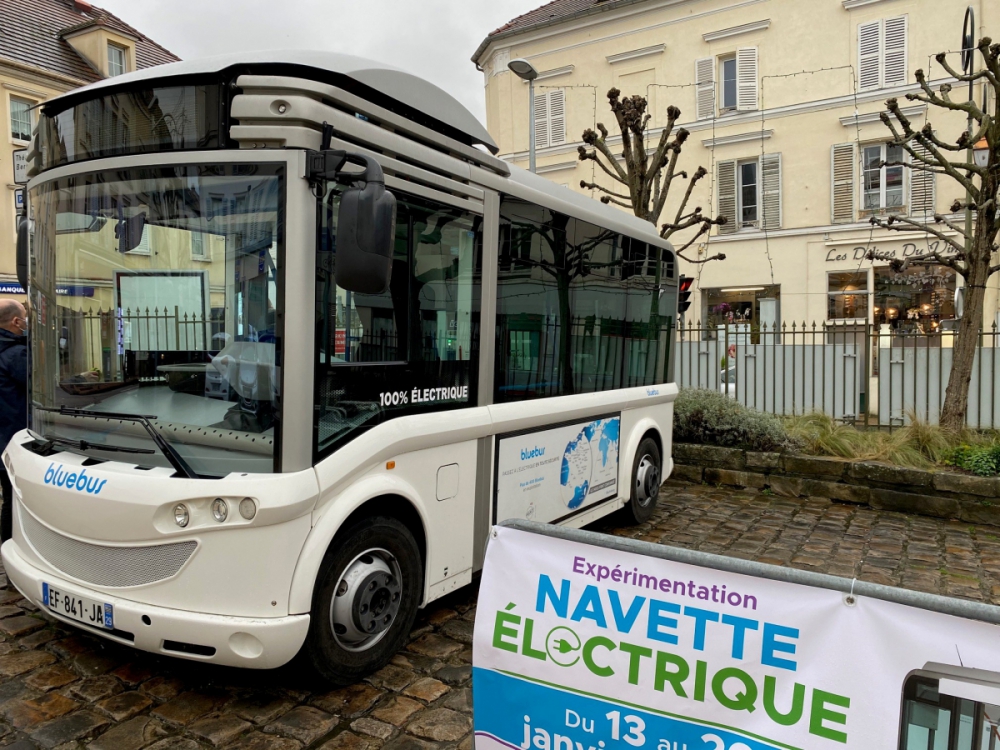 Bluebus 6-meter minibus on a trial in Triel-sur-Seine
The municipality of Triel-sur-Seine ordered a 6-metre Bluebus at the end of 2020. With delivery of the vehicle scheduled for the summer, the town wanted to begin an initial 10-day trial phase which will be operated by Bluestation, a chauffeur-driven electric shuttle rental service, Bluebus points out in a press note. This stage will consist in a test of the vehicle on the  various routes chosen in consultation with the people of Triellois.
Over 280 Bluebus 6-meter operating so far
This acquisition is unique as it is the first Ile-de-France city of less than 20,000 inhabitants to enjoy the presence of an electric shuttle. Over 280 units of Bluebus 6-meter minibus have been sold in France and abroad, and now operates in more than sixty towns and cities throughout the country, the manufacturer points out.
Built by the Bluebus company and leased through Bluestation's turnkey service, the Bluebus 6-metre e-bus is a minibus perfectly suited to historical city centers. Equipped with three solid-state LMP (Lithium Metal Polymer) batteries. This technology has been developed within the Bollorè group by Blue Solutions, and is being adopted by Daimler on the eCitaro as well. The 6-meter electric minibus from Bluebus offers a range of up to 180 kilometres according to the producer. The Bluebus vehicles and its batteries, right down to the cells, are produced entirely in Brittany in the Bolloré Group's factories. Depending on the configuration chosen, the 6-meter can accommodate up to 22 passengers.