More than 100 Bluebus electric buses ordered in Paris (with LMP batteries)
Bluebus announces it has received two new orders for 44 and 65 electric buses with 12-meter length in Paris. The two orders are related to the large tender issued by RATP and financed by Île-de-France Mobilités for up to 800 e-buses (three manufacturers were selected). Bluebus is part of the Bollorè group and its portfolio includes […]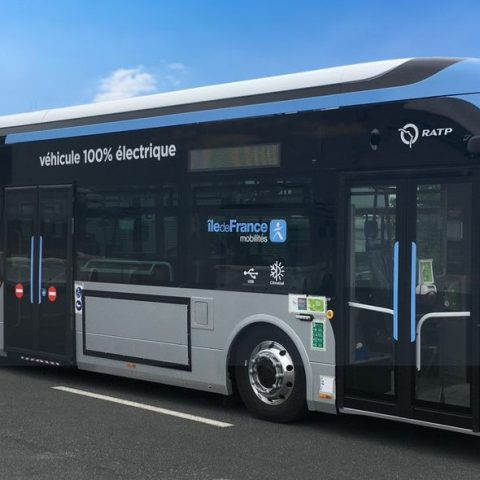 Bluebus announces it has received two new orders for 44 and 65 electric buses with 12-meter length in Paris. The two orders are related to the large tender issued by RATP and financed by Île-de-France Mobilités for up to 800 e-buses (three manufacturers were selected). Bluebus is part of the Bollorè group and its portfolio includes also a 6-meter e-bus.
These two new orders, accounting for 109 buses, are set to join the first 50 Bluebus purchased in 2019 and scheduled for delivery in the 1st quarter 2021. Since the signature of this massive tender, the RATP ordered a total of 159 Bluebus.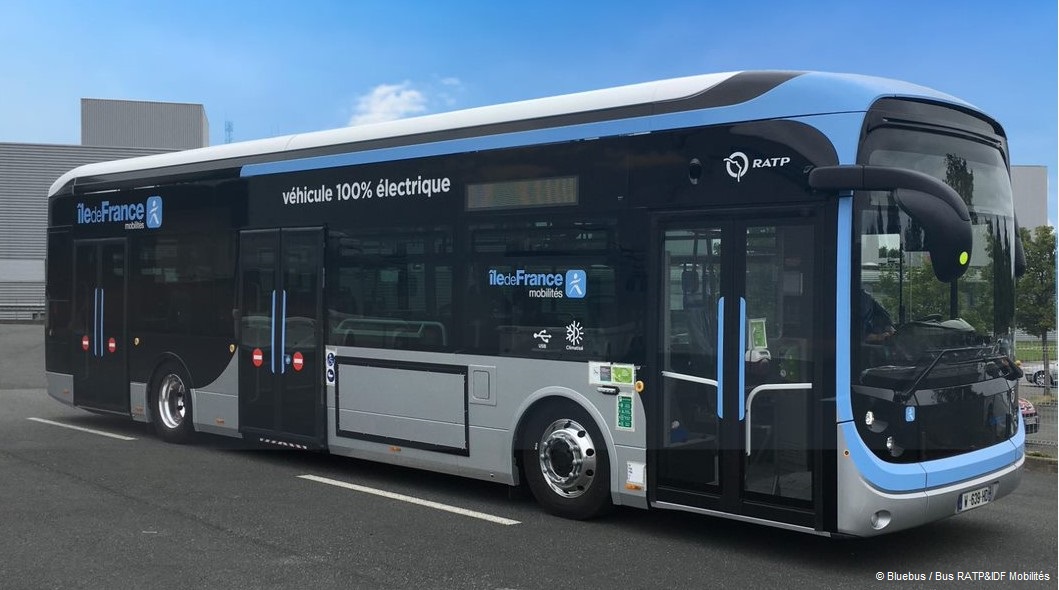 LMP batteries for the Bluebus electric bus
Each 12-meter Bluebus is equipped with six "solid-state" LMP (Lithium Metal Polymer) battery packs, a technology combining high energy density and optimal safety, providing up to 320 kilometers drive according to the producer. This technology has been developed within the Bollorè group by Blue Solutions, and is being adopted by Daimler on the eCitaro as well. These batteries are entirely produced in the Bolloré plants located in Brittany. The Bluebus 100% electric gets the Guaranteed French Origin label (Origine France Garantie) and can carry up to 109 passengers according to the selected set up.
Bluebus electric bus in Paris since 2016
Bluebus won the first two 12-meter e-bus experimentations launched by RATP in 2014 and 2017 (accounting for 89 buses) and was then selected, in 2019, to meet the needs of the "massive" tender. This two-year contract is the largest European tender for the supply of standard electric buses awarded in 2019. Since its delivery in 2016, the 12-meter Bluebus has been rolled out on many bus lines of the Île-de-France Mobilités network, operated by RATP.
"These new orders confirm that RATP and Île-de France Mobilités trust Bluebus, but also express their will to be a world reference in very low-carbon urban public transport by road. Developing environmentally friendly solutions will lead us to a mutual success in facing climate change and being key players in the energy transition ", declares Jean-Luc Monfort, Chairman of Bluebus.