Bravo Transport presents Hong Kong's first electric double decker
(E)missionZero and an electric double decker for the city of Hong Kong. These are the two novelties presented in recent days by Bravo Transport, the company that owns the two operators CityBus and New World First Bus. The name speaks for itself and #MissionZero is the name of the campaign-strategy of Bravo Transport to make […]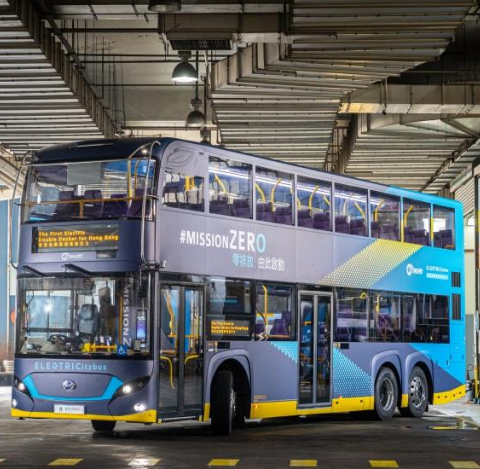 (E)missionZero and an electric double decker for the city of Hong Kong. These are the two novelties presented in recent days by Bravo Transport, the company that owns the two operators CityBus and New World First Bus.
The name speaks for itself and #MissionZero is the name of the campaign-strategy of Bravo Transport to make green and sustainable its fleet, cutting CO2 emissions significantly. The company's goal is to have a 100% emission-free fleet by 2045, five years ahead of the government roadmap, investing heavily not only on electric but also on fuel cell technology for hydrogen.
This is the background to the presentation of the first electric double-decker bus in Hong Kong's history, built by Motor Company Limited (Wisdom) in Fujian, China. The double decker features a 450 kWh battery, with an estimated range of around 200km. The vehicle can carry up to 113 passengers, including 79 seated and 34 standing.

«We are really proud to be the first operator in Hong Kong with an electric double decker, a machine that is at the heart of bus passenger transportation in our territory», said Bravo Transport President Cliff Zhang.