Brisbane has officially ordered 60 extralong e-buses to Hess
Brisbane has officially ordered 60 high-capacity battery electric buses from Swiss manufacturer HESS. Deliveries of the metro fleet will commence from late 2023. Brisbane City Council's Brisbane Metro project has then reached a major milestone. The announcement follows extensive on-road testing of the pilot metro, a customised version of the HESS lighTram 25. Brisbane Metro […]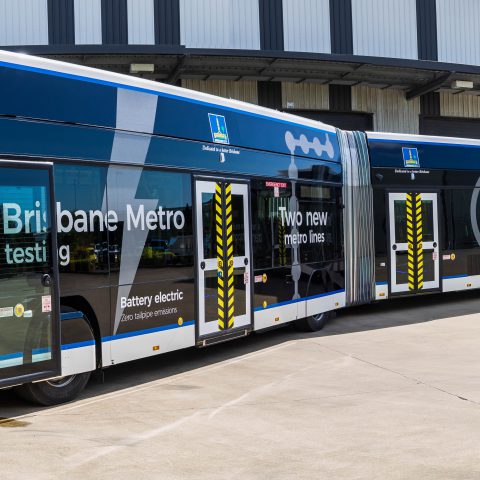 Brisbane has officially ordered 60 high-capacity battery electric buses from Swiss manufacturer HESS. Deliveries of the metro fleet will commence from late 2023.
Brisbane City Council's Brisbane Metro project has then reached a major milestone.
The announcement follows extensive on-road testing of the pilot metro, a customised version of the HESS lighTram 25.
Brisbane Metro system on track
The so called Metro system will be powered by Australia's first ever flash charging system with manufacturing for charging infrastructure well underway. Charging solution for end of route charging facilities and the metro depot is being delivered by Hitachi Energy in partnership with HESS and will be completed in time for the introduction of the metro fleet.
The 24.5-metre bi-articulated, battery electric vehicle arrived in Brisbane in April. Following acceptance testing, the pilot metro was road-tested. The detailed evaluation included busway performance, manoeuvrability, speed, acceleration, braking, energy consumption, recharging, passenger accessibility and the overall driver experience.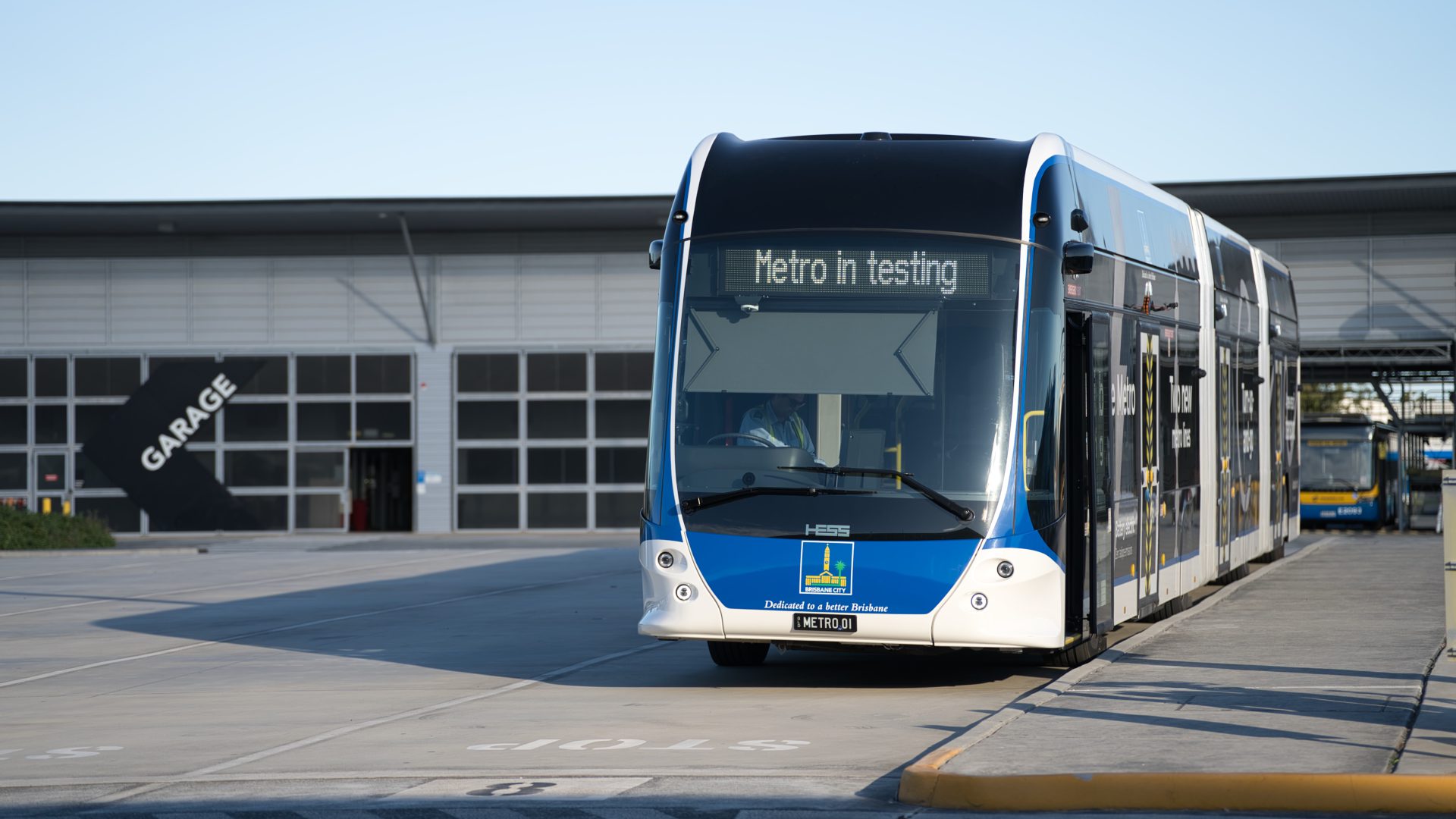 The buses feature three large aid bays in the first compartment, an automatic electric ramp, hearing loops and the ability to communicate with the driver via vehicle help points.
HESS' CEO, Alex Naef, said: "It is a great honour to contribute to this outstanding public transport system. The lighTram 25 offers something unique in the Australian transport sector: a vehicle capable of quietly, efficiently and sustainably transporting large numbers of people, all while providing an elevated passenger experience. This is a flexible transport system that is not reliant on rail infrastructure and can easily be adapted for different transport routes because of the vehicle's manoeuvrability. Over the full lifetime of the vehicle, the lighTram 25 offers cities one of the most cost-effective solutions for improving public transport and reaching governments' sustainability goals," Naef said.
Country Manager for HESS, Peter Dale, said that "Deliveries of the metro fleet will commence from late 2023. Australian transport operators and authorities are already very interested in this new transport solution and it won't be long before they can get on board a metro themselves."