Bvg Berlin and electrification: tender closed and ceo on a chinese "info trip"
It has been the first tender aiming to the electrification of Bvg fleet in Berlin, starting with 30 electric buses 12 meters long. The transport operator is now checking the offers, and preparing a new tender for articulated buses, electric as well, that allegedly will be released shortly. Bvg and the electric pilot with Solaris […]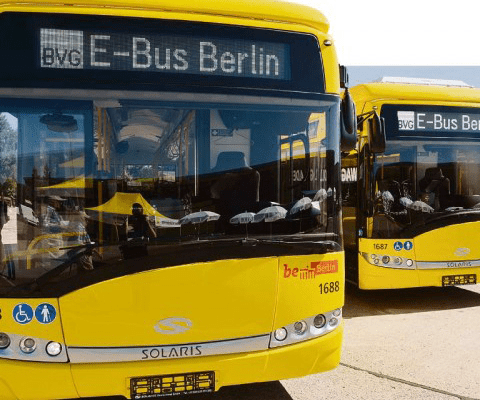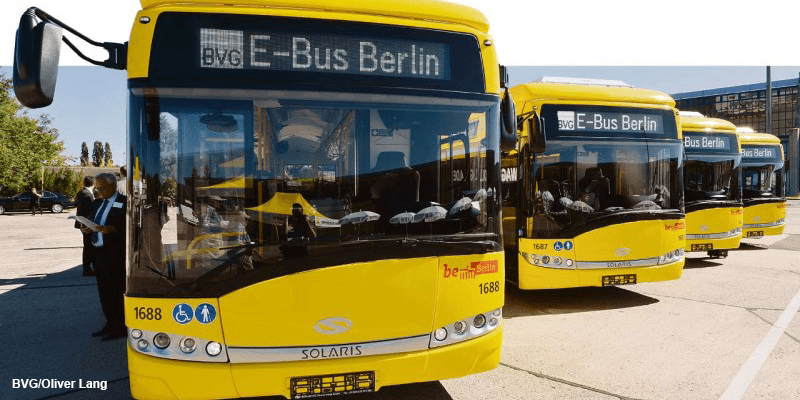 It has been the first tender aiming to the electrification of Bvg fleet in Berlin, starting with 30 electric buses 12 meters long. The transport operator is now checking the offers, and preparing a new tender for articulated buses, electric as well, that allegedly will be released shortly.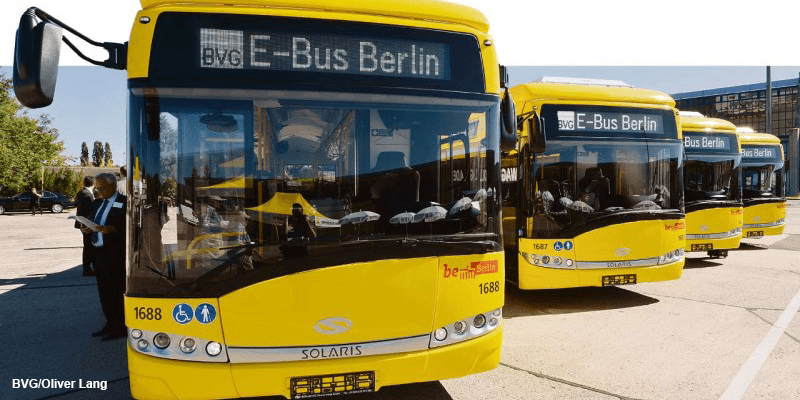 Bvg and the electric pilot with Solaris
At the moment, Germany has about 190 electric buses orded and delivered, the same number as Poland, in a European market composed by 2.106 battery electric buses (with + 279 per cent growth in 2017). European leaders in electric buses are Uk, with 356 vehicles orded and delivered. Netherlands follows with 314, than France with 246. The process hit a few hurdles on the way, as initially not enough participants applied for the contract. Just one manufacturer made an offer. Plus, two others companies asked the transport operator to postpone the deadline. Bvg then extended the bidding period, and in this way it has been apparently able to find enough participants. The new electric buses will join four Solaris Urbino electric that are in operation since 2015 for a pilot.
Bvg ceo now on an info trip to China
The procurement of the 12 m long buses including charging and maintenance infrastructure will begin this year, and the purchase of the first 18 m buses is scheduled for next year. The investment cost stands in the double-digit millions euros for each project. As a demonstration of the strong willingness put by Bvg in the project of fleet electrification, Bvg ceo Sigrid Nikutta is currently on an "Info Trip" to China, where the current efforts to electrify public and private transport are heavily underway. She also announced that the next bid for another 30 buses will begin this summer.