BYD in Colombia, the awarding of a 1,002 units tender for Transmilenio (Bogota)
A contract for 1,002 pure electric buses in Bogota (Colombia) has been awarded to BYD, making 1,472 the number of e-buses from the Chinese manufacturer headed to the capital city. The Chinese manufacturer announced a few days ago the major contract. The tender was open to all bus technologies. This is the largest order for pure-electric […]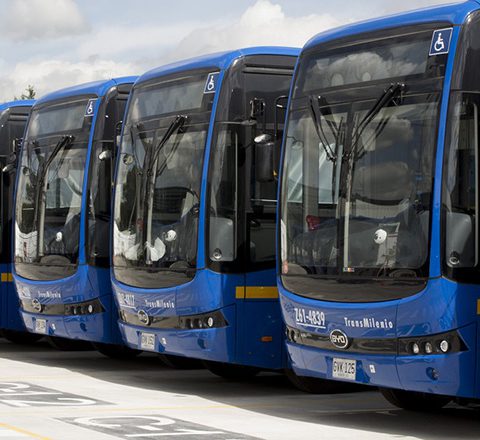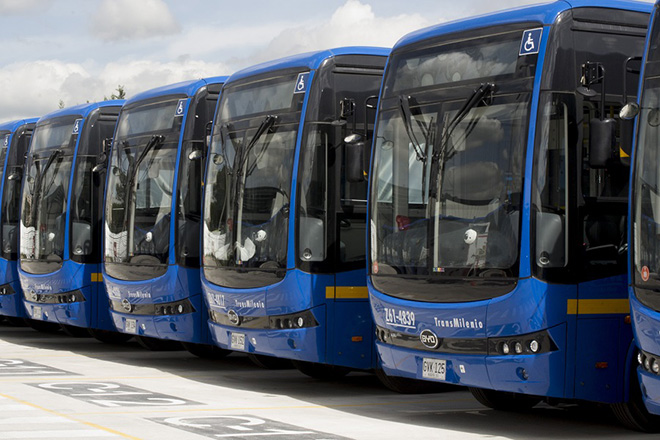 A contract for 1,002 pure electric buses in Bogota (Colombia) has been awarded to BYD, making 1,472 the number of e-buses from the Chinese manufacturer headed to the capital city. The Chinese manufacturer announced a few days ago the major contract. The tender was open to all bus technologies. This is the largest order for pure-electric buses outside of China to date: Yutong has been commissioned in November 2020 the same number of vehicles in Qatar, but the figure includes also traditional drive buses, with 741 being battery-electric.
A previous supply for 470 e-buses was inaugurated in mid-December 2020 with the delivery of the first 120 vehicles. So far, the, BYD has won 1,472 orders for pure electric buses in the Colombian capital. At present, the producer has accumulated 1,550 orders for pure electric buses in Colombia.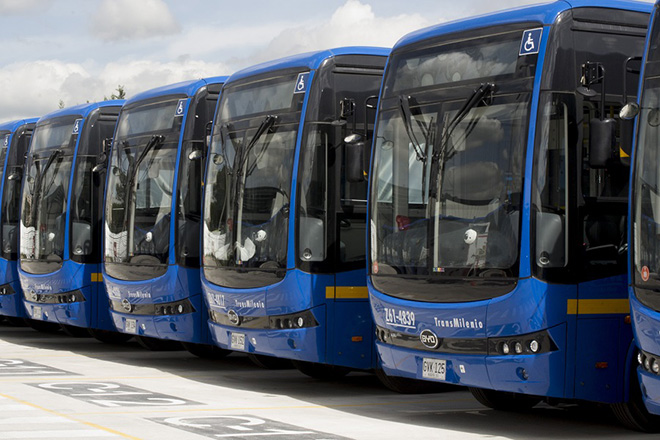 Local partners in Colombia for BYD e-buses
BYD points out in a press release that «Bogotá City Public Transport Authority (TRANSMILENIO S.A.) launched a public commercial tender covering diesel, CNG and electric technologies for 1,295 buses in August. Three of BYD's global strategic partners finally adopted BYD's integrated electric bus solutions for their bids and successfully won the tender, totally 1,002 pure electric buses. BYD will partner with local bus manufacturers Superpolo and BUSSCAR respectively on the bus body parts.This batch of buses is scheduled to be delivered during 2021 and into the first half of 2022, and will be put into operation on 34 bus routes across five regions of the capital, providing residents along the routes with quiet, safe and emissions-free travel services».
According to TRANSMILENIO S.A., these buses will reduce 83,433 tons of carbon dioxide and 9.63 tons of particle emissions per year compared to diesel buses meeting fifth-generation European emission standards over the 15-year concession period.
The development of electric transport in Latin America
"This more than 1,000 buses order marks a fresh start, which will effectively promote the rapid development of green transportation in Latin America and the coming era of global bus electrification," said Stella Li, President BYD Motors. "In the move towards electrification globally, BYD will continue to make great contributions moving forward."
"Assembling the bus body parts in Colombia will not only help boost the national economy by creating skilled jobs for the local community, but also improve the quality of transportation services, cut carbon emissions, and improve the environment," said Maria Fernanda Ortiz, head of the TRANSMILENIO S.A.
"As the world's leading new energy vehicle manufacturer, BYD has overcome many difficulties resulting from the pandemic, exclusively winning this tender because of our all-round capability", said Lara Zhang, the Regional Director of BYD Latin America. "We are extremely grateful for the trust and recognition of all our strategic clients, and we are also looking forward to working with Superpolo and BUSSCAR on this exciting project."