Yutong got the largest EV bus order ever: 741 units for FIFA World Cup 2022 in Qatar
Yutong announced today it has received a record order for as many as 1,002 buses (yes, you read it correctly). 741 of them will be electric, making it the largest order of EV buses ever. The contract comes from Mowasalat, the Qatar public transport company, that will provide commuting services for the FIFA World Cup Qatar […]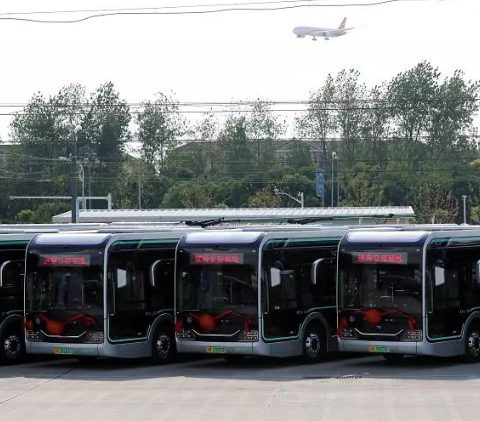 Yutong announced today it has received a record order for as many as 1,002 buses (yes, you read it correctly). 741 of them will be electric, making it the largest order of EV buses ever. The contract comes from Mowasalat, the Qatar public transport company, that will provide commuting services for the FIFA World Cup Qatar 2022.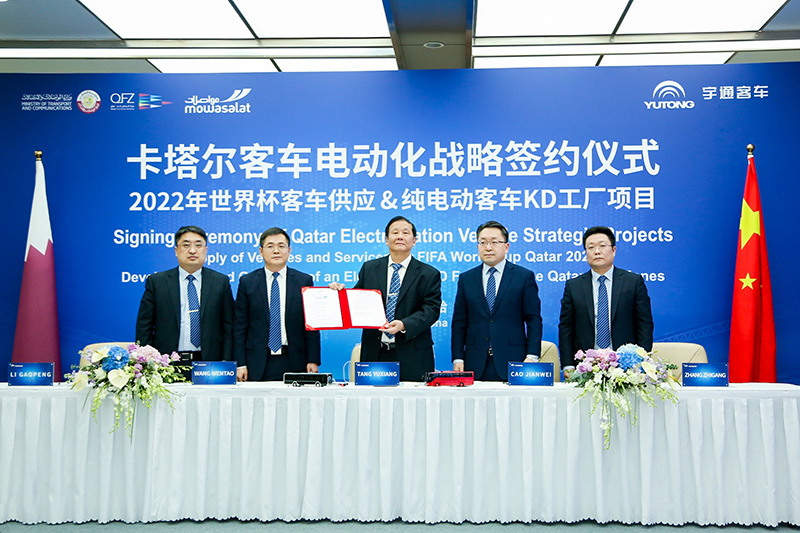 Yutong – Mowasalat: framework agreement for 1,002 buses
Yutong Bus signed a framework agreement with Qatar Free Zones Authority (QFZA) and Mowasalat to establish a KD factory in Qatar. Qatar 2022 will be the first World Cup event to adopt the largest number of electric buses with zero emissions, Yutong points out.
For Yutong Bus, Qatar 2022 will be yet another major international sporting event for which the company has provided service and support following the 2018 FIFA World Cup in Russia, as well as multiple international conferences such as APEC meetings. Yutong Bus says it has sold more than 130,000 units of new energy buses to more than 350 cities as well as 24 countries and regions worldwide, including France, Great Britain, Australia, Chile and Denmark.
Yutong for Mowasalat: production in Qatar
Yutong aims at a worldwide expansion together with the increasing electric bus deployment outside China. Europe and Latin America are already in the spotlight, with batches of vehicles running (or bound to be in operation in the short-term future) in Scandinavia and France and a large e-bus fleet delivered by the Zhengzhou-based manufacturer in Santiago de Chile.
"Yutong Bus will continue to work closely with local partners to accelerate the public transportation system build-up with green energy solution," said Shen Hui, GM of Yutong Bus in Middle East. "The KD factory for EV buses with Qatar Free Zones Authority (QFZA) and Mowasalat will realize localized design and manufacturing of EV buses in Qatar, offering more experience and technologies to aid the sustainable development of local public transportation."
Yutong U12, addressed at Europe
Yutong strategy aimed at Europe has been clearly revealed at Busworld 2019 in Brussels, in October. Where the Chinese group showcased an electric bus specially dedicated to European market. Named Yutong U12, it's a 12 meter bus outcome of a intense work on the design.
94 passengers can find a place on board. The bus is equipped with as many as 422 kWh battery. Axles are provided by ZF. With regards to of active safety systems, Yutong announced it has heavily invested in developing the "BusEYE Pro driving assistant system".
Still Europe is the targeted region of the coach Yutong T13. With regards to electric coaches, the manufacturer in late 2019 has delivered a Yutong ICE12 to the private operator Martini Bus in Venice.