BYD gains ground in North Europe, Nobina orders further 18 zero emission buses
Nobina has become BYD largest bus customer in North Europe. The public transport operator, with activities in Scandinavian countries, has ordered further 20 zero emission buses for Sweden. The model chosen is the articulated BYD K11 eBus. Deliveries are planned since 2019. BYD zero emission buses for Nobina The 20 zero emission buses recently ordered by […]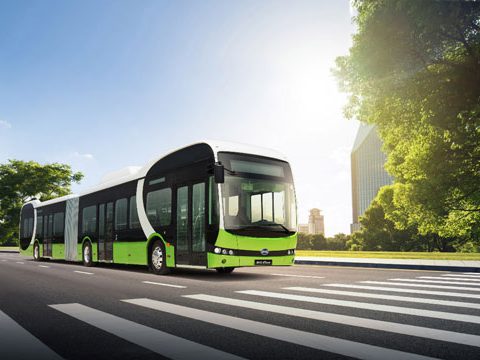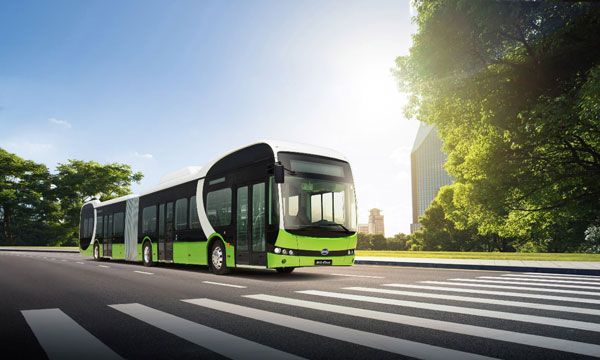 Nobina has become BYD largest bus customer in North Europe. The public transport operator, with activities in Scandinavian countries, has ordered further 20 zero emission buses for Sweden. The model chosen is the articulated BYD K11 eBus. Deliveries are planned since 2019.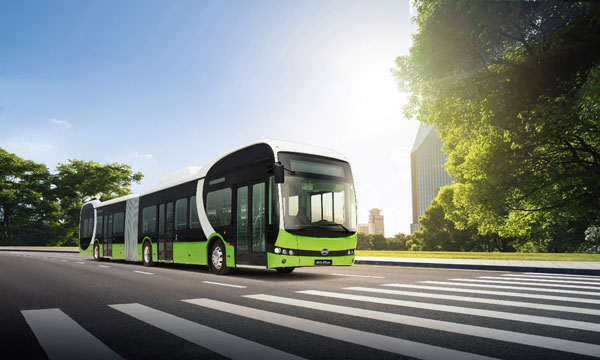 BYD zero emission buses for Nobina
The 20 zero emission buses recently ordered by Nobina will be split in two different deliveries. Four vehicles are destined to the Barkarby district of Stockholm, and 16 for the city of Linköping.
This new order follows Nobina's order for 26 BYD vehicles signed last autumn, comprising eleven 12 meter, ten 18 meter articulated and five 8.7m midi-buses, to be delivered this summer. Linköping will receive part of this order, specifically the 12 meter zero emission buses. According to the figures released by BYD, a total of 138 vehicles will be deployed by Nobina in the Nordic countries of Europe.
Nobina BYD e-buses with LFP batteries
The drive towards emission-free transport is an essential target for Nobina. Nobina's latest BYD zero emission buses, the manufacturer points out, are powered by new generation, cobalt-free, BYD Iron-Phosphate batteries (LFP). No further information have been released with regards to battery capacity and charging system.
Swedish cities and zero emission buses
BYD is gaining ground in Sweden, where Volvo Buses sold zero-emission buses in several cities. In Malmö, since mid-December 2018, thirteen 7900 Electric have been operating on line 7. Also these vehicles are deployed by the public transport company Nobina (which partners with Scania for autonomous bus trial). Volvo buses are equipped with fast charging systems and are charged at the final stations of the route. Uddevalla has also ordered four Volvo 7900 Electrics. Volvo hybrid electric buses have been in regular service since summer 2018 in Värnamo and on line 55 in Gothenburg (together with battery electric buses).
Zero emission buses, North Europe is growing
Back to this last venture, here the quotes by BYD and Nobina. "This is a significant addition to an already substantial investment in our eBus products from Nobina," said Isbrand Ho, Managing Director, BYD Europe, "the electric bus market in Sweden and, indeed, throughout the Nordic countries, is growing rapidly and BYD remains well placed to supply the right products for a wide range of operations."
"Nobina is stengthening the position as the leading operator of electric bus solutions and sustainable public transport services in the Nordics," said Martin Atterhall, Fleet Manager, Nobina Group. "Where the technical e-mobility concept by BYD has proven to fit perfectly well into the high demands among customers and PTAs in the Nordics regarding flexibility, total transport economy, quality and reliability."