CTA Chicago tests electric buses and pursues 100% e-fleet by 2040
The Chicago Transit Authority (CTA) has put six prototype electric buses on in-service testing with passengers. During this testing period, started in early April, the vehicles will run on the #66 Chicago route and be monitored for their performance on the road. Once they have proven successful, the CTA will authorize the production of an […]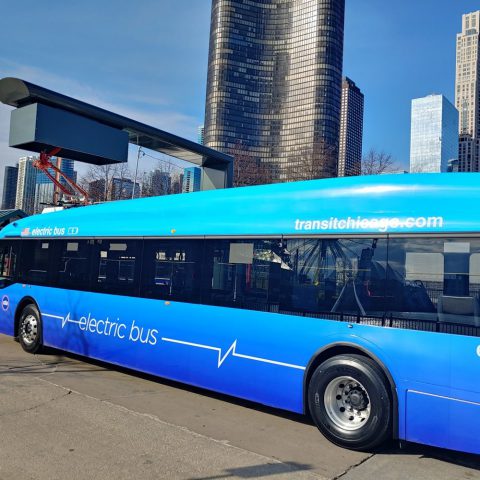 The Chicago Transit Authority (CTA) has put six prototype electric buses on in-service testing with passengers. During this testing period, started in early April, the vehicles will run on the #66 Chicago route and be monitored for their performance on the road. Once they have proven successful, the CTA will authorize the production of an additional 17 electric buses, reaching an important milestone towards completely modernizing the agency's bus fleet and making Chicago one of the greenest cities in the world.
"The introduction of these new electric buses is just one example of how the CTA is committed to adding more green vehicles, addressing climate change and being more environmentally conscious," said CTA President Dorval R. Carter, Jr. "Once these prototype vehicles pass the testing phase and we purchase additional electric buses, CTA will be one step closer to its goal of having a 100% electric fleet by the year 2040."
CTA, a contract with Proterra
The CTA says it has a contract with Proterra, an industry leader in electric-bus manufacturing, to purchase a total of 23 standard (40 ft.) electric buses at a cost of approximately $900,000 per bus. Proterra has built electric buses for more than 60 transit agencies, universities and commercial clients across the United States.
As part of this procurement, the CTA has also installed five electric quick-charging stations at the Navy Pier and Chicago/Austin bus turnarounds, as well as the Chicago Avenue garage. These overhead, cantilever-type chargers allow buses to "reload" while on route, allowing the vehicles to return to service quickly. Electric buses can run between 75-120 miles on a single charge.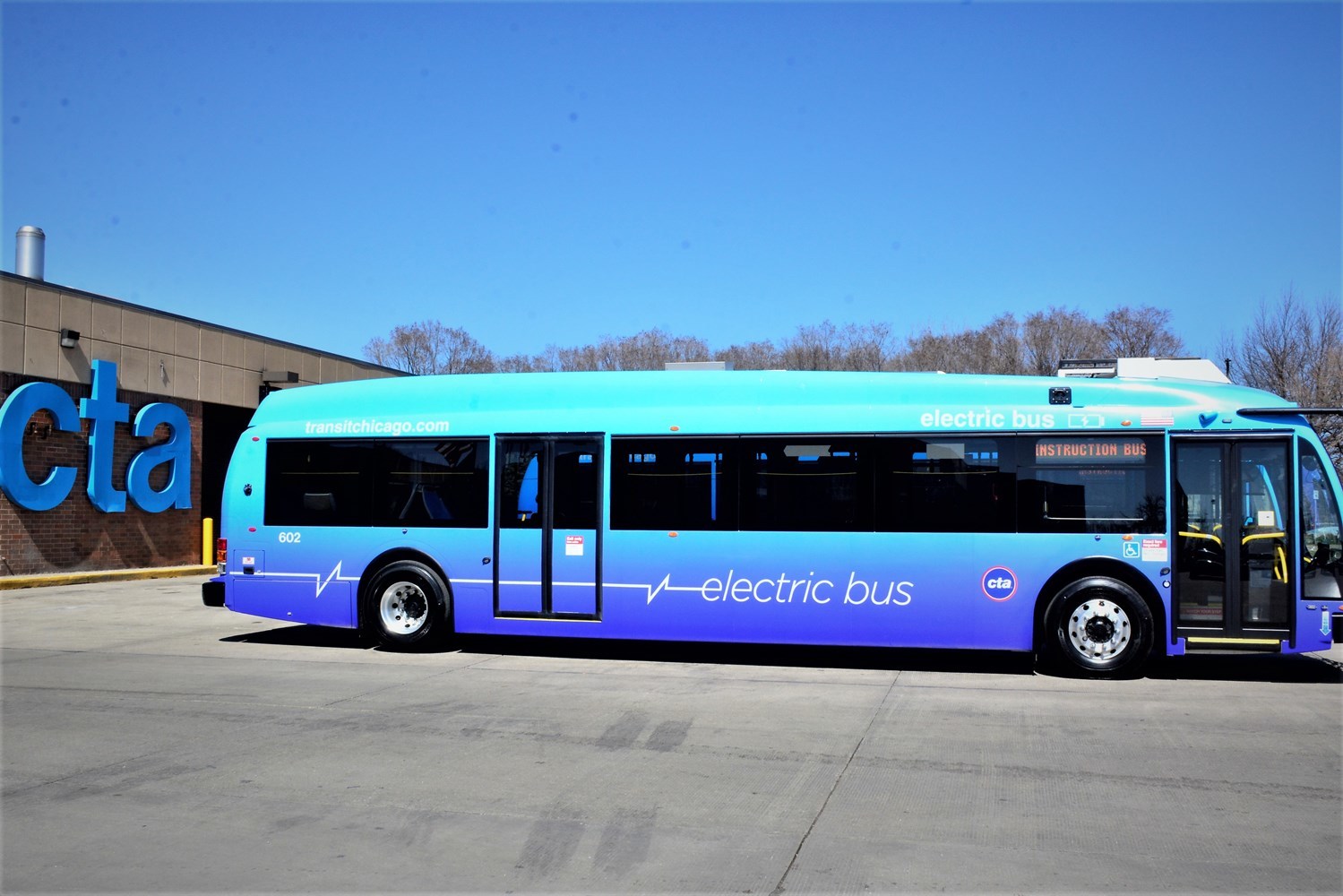 New order of e-buses expected in 2022
Upon receipt of the remaining order of electric buses, which is expected early 2022 – the CTA will have one of the largest electric bus fleets in the country, bringing the agency closer to Mayor Lori Lightfoot's goal of promoting "green" initiatives and addressing climate change in Chicago.
The CTA first tested two electric buses in 2014, when the agency became the first in the country to use all-electric-powered buses for regular scheduled service. Since both electric buses performed well and adeptly handled Chicago's weather and temperatures, the decision was made to purchase additional electric vehicles.
The in-service testing of these new electric buses complements other CTA "green" initiatives, including the use of hybrid (electric-clean diesel) buses; ongoing conversion to more energy-efficient lighting, such as LED or solar powered lights in vehicles and facilities whenever possible; and ongoing recycling of customer and employee refuse and vehicle materials (i.e. plastics, metals, oil, lubricants, anti-freeze and batteries).