Drammen (Norway), 22 new e-buses and a full electric line. Starting in December
In December, 22 e-buses will be on Drammen's roads, in Norway. Two of them are articulated vehicles and will be operating on line 3. There will also be a new, and completely electric, line between Lierbyen school and Gulskogen! The charging stations for the electric buses are now under installation, the PTA Brakar highlights in […]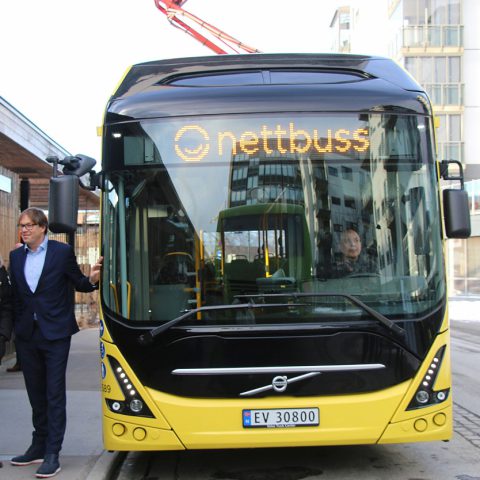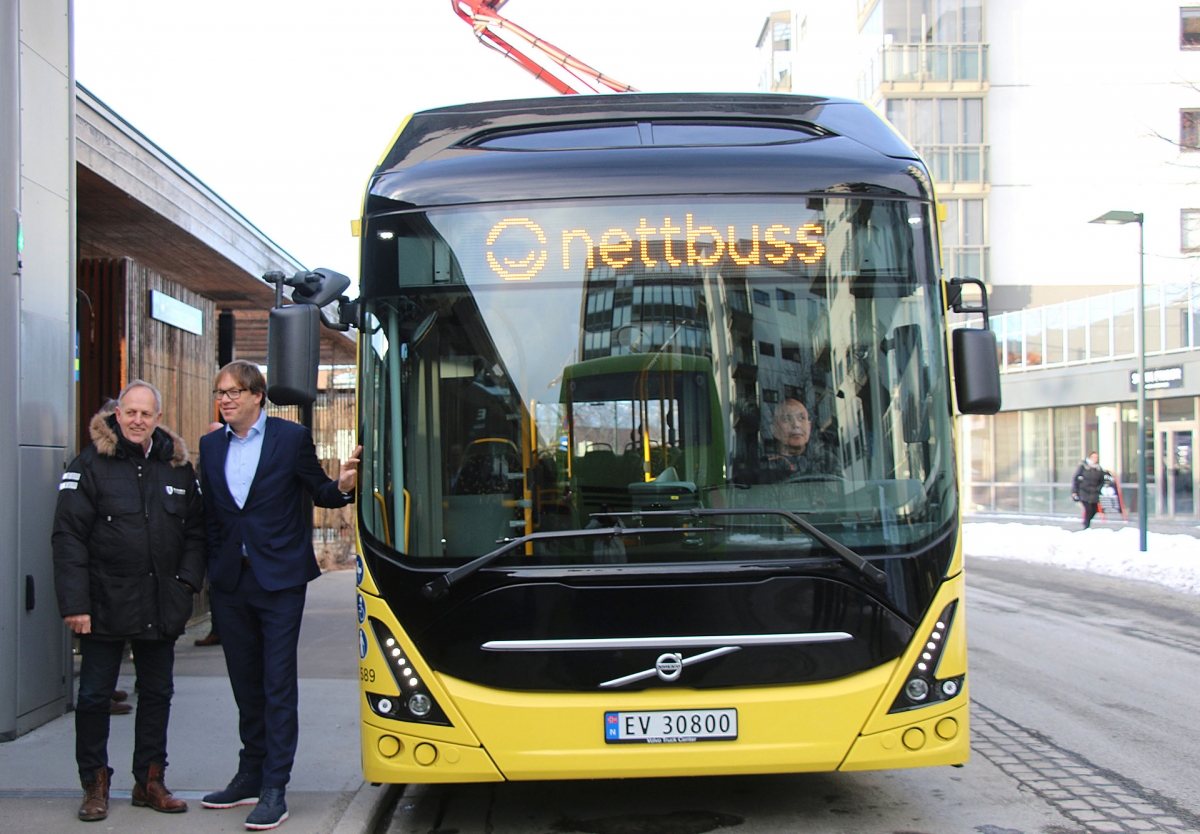 In December, 22 e-buses will be on Drammen's roads, in Norway. Two of them are articulated vehicles and will be operating on line 3. There will also be a new, and completely electric, line between Lierbyen school and Gulskogen! The charging stations for the electric buses are now under installation, the PTA Brakar highlights in a press note. The order for the batch of e-buses, manufactured by Volvo Buses, was secured in May 2020.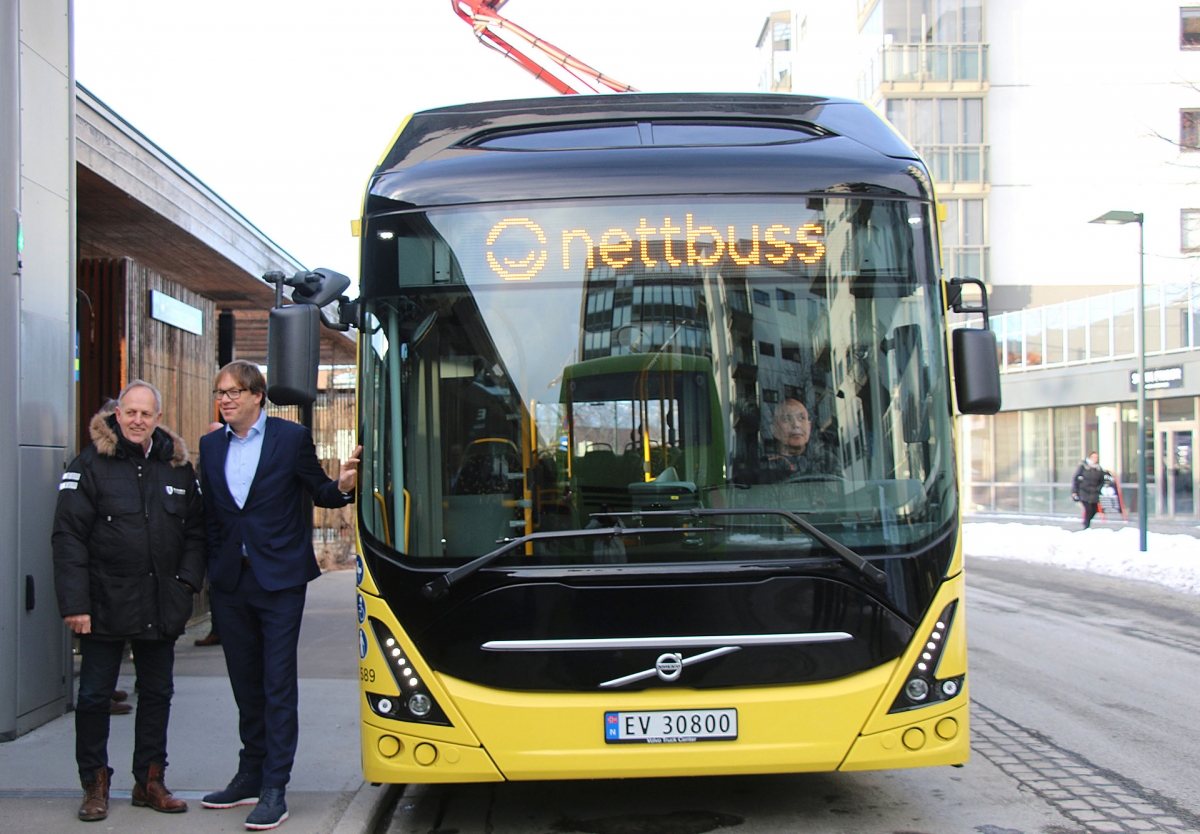 Drammen: focus on electric buses
The e-buses in Drammen will be charged during the daily service through pantograph stations at the end routes. Charging stations are now being installed. The charging stations are about six meters high, and they only conduct electricity when the bus is charging, Brakar points out. The buses will be deployed by Vy Buss (formerly Nettbuss), which operates the public transport in Drammen, a 70,000-inhabitants city (some 40 km south west of Oslo) on behalf of PTA Brakar. Brakar and Vy Buss have agreed to buy electric buses instead of diesel buses, in order to continue to take steps in the green direction.
28 e-buses in Drammen
Drammen already has a fully electrified bus line (the number 51) thanks to six Volvo 7900 Electric delivered at the beginning of 2019. And last year the charging infrastructures supplier Ekoenergetyka has been awarded a contract to install up to 15 inverted pantograph stations that will be able to deliver up to 300 and 450 kW. The contract includes an option for further ten charging stations. These infrastructures will join two top-down Panto chargers by Siemens with power of 300 kW.