European roadshow for the new e-ATA of Karsan
From Turkey to France, via Romania and Italy. The European roadshow of Karsan's new all-electric e-ATA range has begun. The new zero-emission, high-range electric buses from Karsan, which is helping to shape public transport in cities across many countries with its range of commercial vehicles, have set off on a roadshow tour as part of […]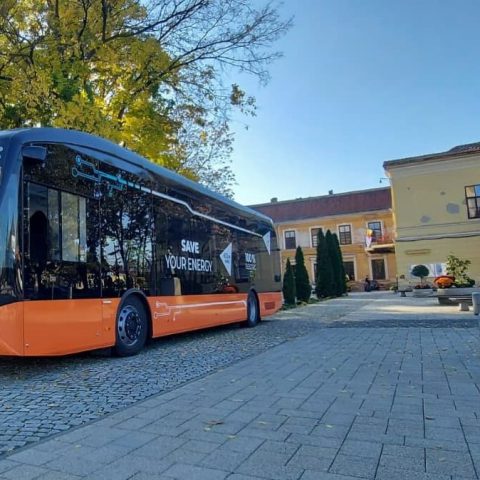 From Turkey to France, via Romania and Italy. The European roadshow of Karsan's new all-electric e-ATA range has begun.
The new zero-emission, high-range electric buses from Karsan, which is helping to shape public transport in cities across many countries with its range of commercial vehicles, have set off on a roadshow tour as part of its European promotional activities. With events in cities in Romania, France and Italy, the new Karsan e-ATA will be presented to private and public bus operators for inspection and testing.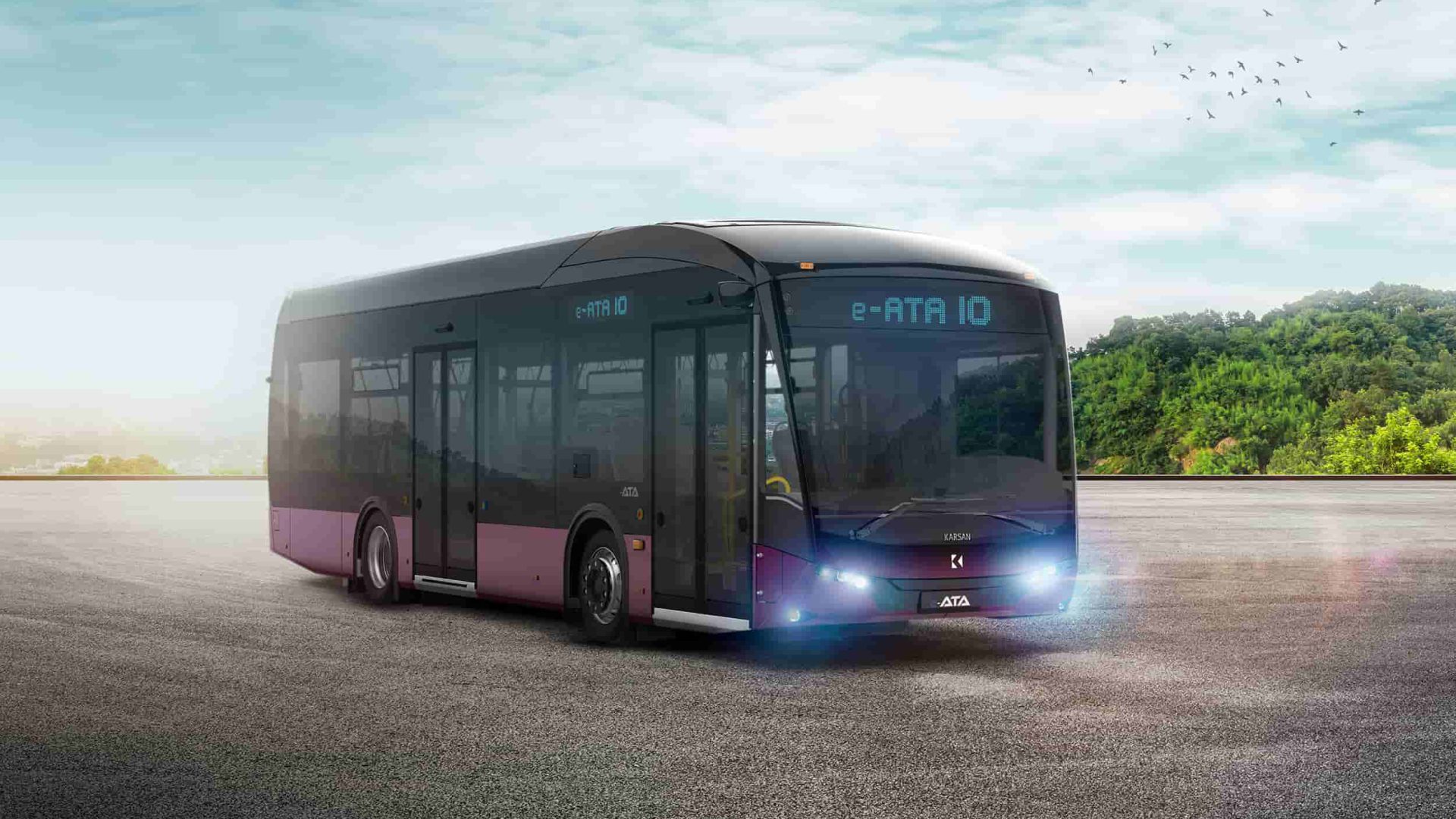 The roadshow of the 12-meters e-ATA began its tour in Romania in October with the Gala Tranzit event in the city of Cluj. The tour continued in the cities of Jimbolia, Brăila, Sibiu, Bucharest, Slobozia, Sfântu Gheorghe, Bacău and Buzău. Karsan achieved the largest export of electric buses in Turkey by winning the tender opened by the Romanian Ministry of Regional Development and Public Administration for 100% electric public transport vehicles. The tour in Romania included Timișoara, where 44 e-ATA will be delivered, Braşov, where 12 e-ATA will be delivered, and Slatina, where 10 e-ATA will be delivered.
The 12-metre e-ATA in France, meanwhile, will continue its roadshow in Luxembourg and France after its tour in Aigrefeuille-sur-Maine. The journey of e-ATA in Italy, on the other hand, begins with the ASSTRA National Conference in Rome (December 13-14).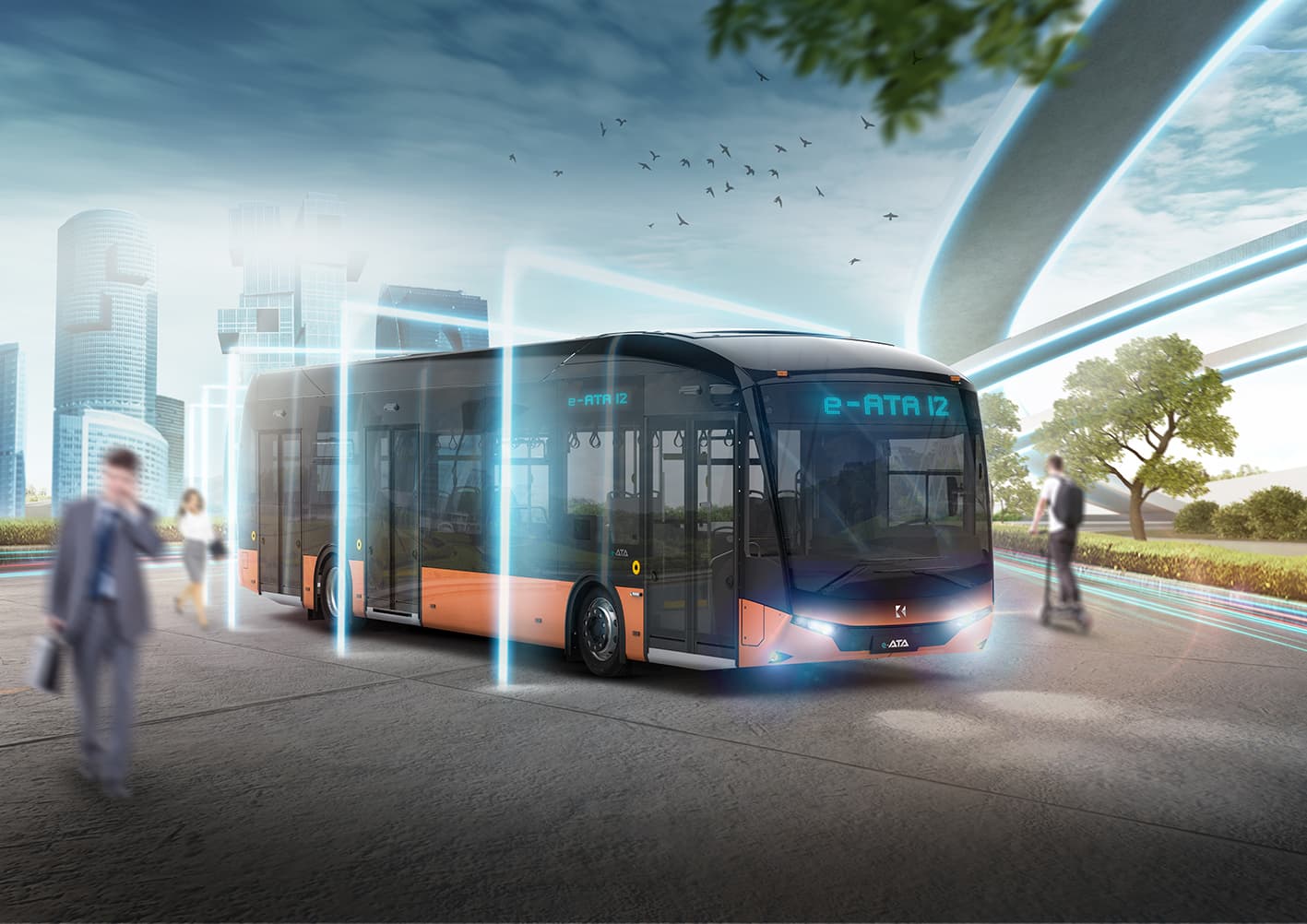 E-ATA, a single charge that lasts all day
Versatile and flexible, e-ATA comes with seven different battery packs ranging from 150 kWh to 600 kWh, and in three different sizes of 10, 12 and 18 meters, depending on your needs. While its maximum battery capacity is 300 kWh for 10 meters and 450 kWh for 12 meters, it can go up to 600 kWh for its 18-meter class. The e-ATA's wheel-mounted hub-mounted electric motors provide 250 kW of peak power and 22,000 Nm of torque in its 10-meter and 12-meter versions, allowing them to climb the steepest slopes effortlessly. The maximum power of 500 kW in the 18-meter version shows the highest performance even when fully loaded.
Thanks to its powerful batteries, the 12-meter e-ATA model offers the ability to travel up to 450 kilometers on a single charge when the vehicle is full, on a real bus route and with the air conditioning running in the heat of summer. With a charging power of up to 150 kW with a wired connection, e-ATA can be charged in 1-4 hours, depending on the battery pack preferred.
This means the vehicle can be used all day without a second charge. In addition to wired charging, e-ATA also offers a high-capacity fast charging option that allows drivers to recharge at stops without getting out of the vehicle. Standing out with its futuristic design, e-ATA offers passengers a full low-floor interior that promises unobstructed freedom of movement. The e-ATA offers flexibility in terms of capacity as well as size and electric motor options. Despite its high range, e-ATA does not compromise passenger capacity: depending on preferred battery capacity, e-ATA can carry 79 passengers with its 10-meter configuration, more than 89 with its 12-meter configuration and more than 135 with its 18-meter configuration.