Ebusco in Belgium, a follow-up order for De Lijn's subcontractor Multiobus
Ebusco got a follow-up order from Belgium for a batch of e-buses to be in operation from mid-2021 with De Lijn's livery. Ten vehicles are part of this just-awarded order coming from Multiobus, De Lijn's subcontractor, for Flanders' inner-city and regional traffic in the Flemish Brabant region. These ten buses Ebusco 2.2 for Belgium will […]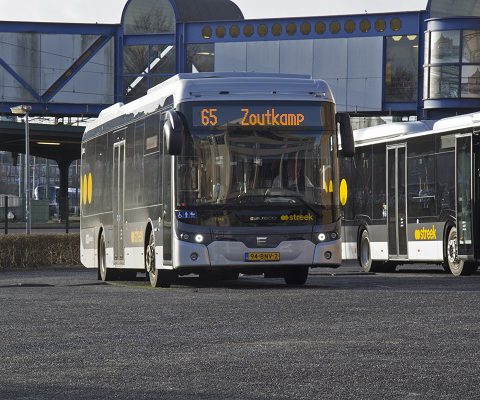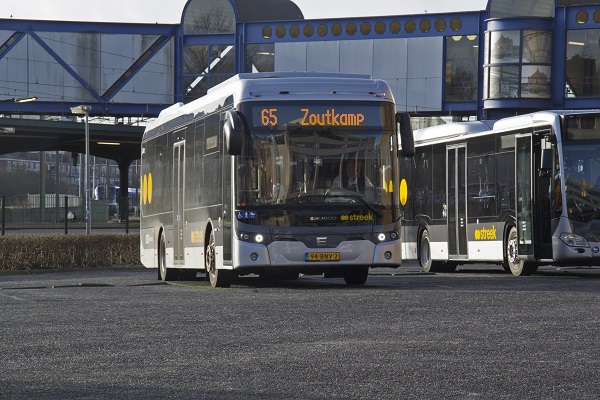 Ebusco got a follow-up order from Belgium for a batch of e-buses to be in operation from mid-2021 with De Lijn's livery. Ten vehicles are part of this just-awarded order coming from Multiobus, De Lijn's subcontractor, for Flanders' inner-city and regional traffic in the Flemish Brabant region.
These ten buses Ebusco 2.2 for Belgium will be added to the two Ebusco electric buses that Multiobus has been running in Tienen & the surrounding areas for almost 2 years now. What is interesting, Ebusco points out, is that Multiobus even generates the power for the electric buses itself, using its own solar panels.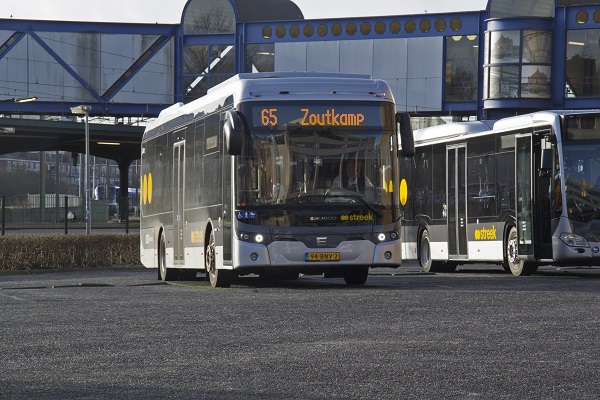 10 new Ebusco buses for Belgium
With these buses, Multiobus is making an important contribution to the challenging climate goals that Europe has set for Belgium. By 2030, CO2 emissions must decrease by 35% compared to 2005. These 100% electric buses do not emit any CO₂, NOx or fine particles from the tailpipe. The result is a 1 kg reduction in CO₂ per kilometer driven by each bus, the Dutch manufacturer highlights. Based on these figures and including the two buses that are already driving around, this is expected to reduce CO2 by 1000 tonnes per year.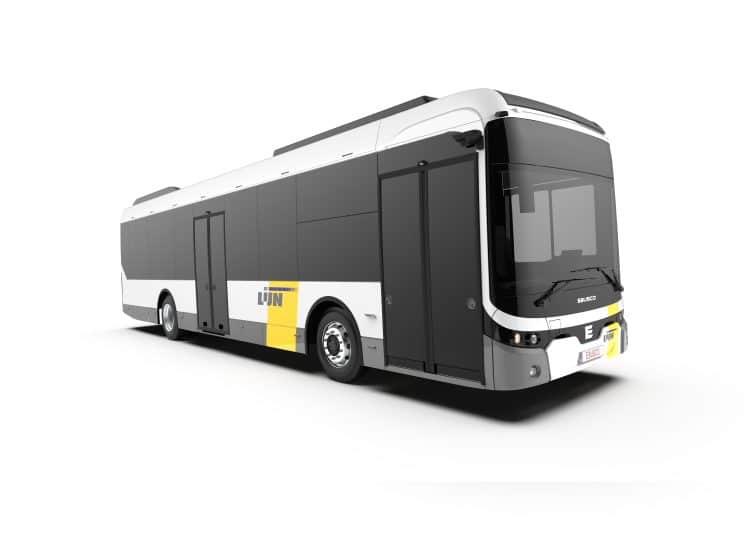 Mirrorless technology for Multiobus electric buses
Multiobus is the first operator in Belgium that no longer fits mirrors to its buses. Mirrors have been replaced with smart camera systems to ensure optimum safety for passengers and other road users. These buses have also USB ports and WiFi throughout.
In mid-2018, Ebusco already supplied two 100%-electric buses to Multiobus. At the time, it was big news in Belgium. These buses have now been on the road for 2 years: they can carry 90 passengers and drive an average of 250-350 kilometers per day on one battery charge, according to Ebusco. The buses are then recharged in the depot overnight.
Ebusco, the 3.0 electric bus on the horizon
At Busworld 2019, the Dutch manufacturer presented the Ebusco 3.0, claiming a range of up to 500 km with one charge. Thanks mainly to the weight reduction of one third: the 12 meter bus reaches 8.530 kg. 90 persone are welcomed on board. Batteries are all placed in the floor.
The bus largely consists of composite parts. Composite is a combined material made of at least two constituent materials with different physical or chemical properties. This makes the bus 33% lighter than Ebusco 2.2.
The electric bus Ebusco 3.0 features camera mirror system. The batteries placed in the floor allow a lower centre of gravity. The bus, considering the claimed range of 500 km with one charge, is developed only for overnight charging(no pantograph charging will be offered as an option).
Ebusco buses in Belgium, the same TCO than diesel ones
The new buses Ebusco 2.2 for Multiobus can be charged also using the inverted pantograph on the bus roof. This gives the additional option of using these vehicles' greater range.
Olivier van Mullem, CEO Multiobus, commented: "We generate our own electricity with solar panels, charge the buses smartly with Powerpacks overnight, and because of the large battery capacity, the buses can run all day without having to be recharged in the meantime. As a result, the TCO (Total Cost of Ownership) of this electric Ebusco bus must be almost equal to the traditional diesel bus".
Peter Bijvelds, CEO Ebusco; "We are applying the latest innovations in areas such as battery technology and charging infrastructure. The LFP-battery technology in these buses is the best and safest battery on the market. Multiobus will simply charge its buses by plugging them in at the depot. The combination of all these innovations means these buses can easily travel 350 km on one battery charge".