BYD articulated electric bus delivered to IndyGo (Indiana). The first of 31
IndyGo, the largest public transportation provider in the American state of Indiana, and BYD announced the delivery of the first K11 60-foot (18 meters) battery electric bus to serve Indianapolis. The bus is the first of 13 ordered for the Red Line by IndyGo (also 18 electric buses have been reportedly ordered for the planned […]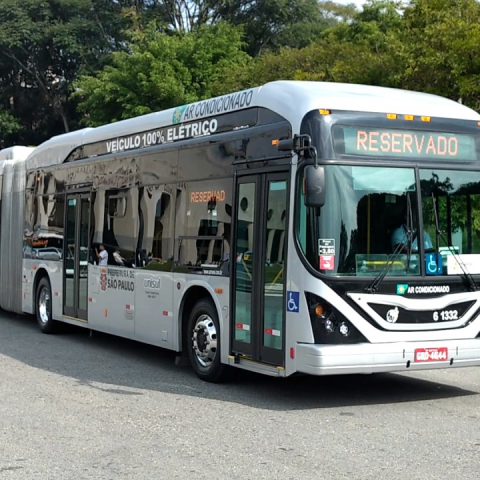 IndyGo, the largest public transportation provider in the American state of Indiana, and BYD announced the delivery of the first K11 60-foot (18 meters) battery electric bus to serve Indianapolis. The bus is the first of 13 ordered for the Red Line by IndyGo (also 18 electric buses have been reportedly ordered for the planned Purple Line). In the US more than 300 electric buses are now in operation. Two third of the are by BYD.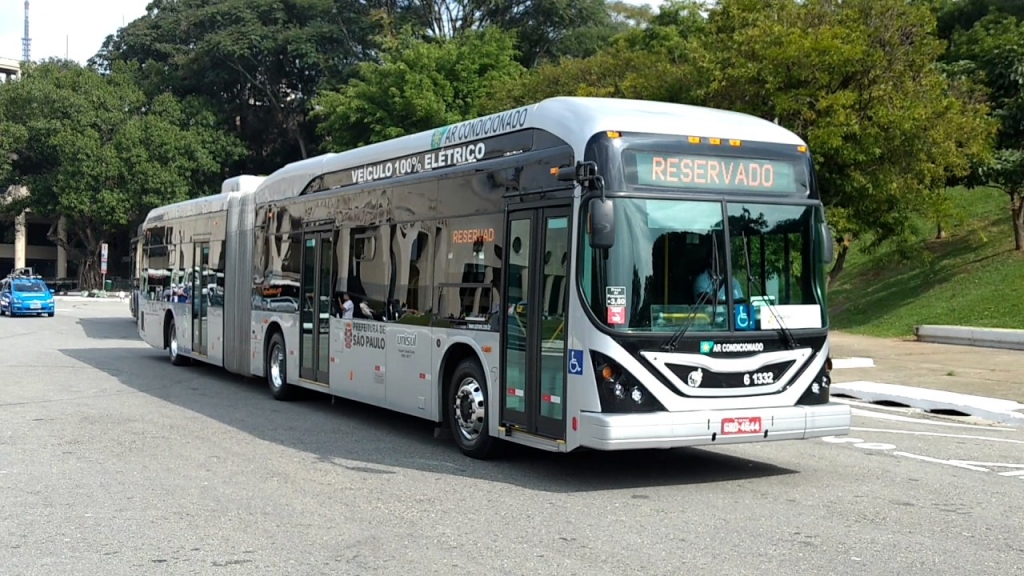 Electric bus on the densest corridor in Indiana
This K11, BYD reports in a press release, will serve IndyGo's Red Line, a 13.1-mile route that runs between Broad Ripple on the north side of the city and the University of Indianapolis on the south side, offering more frequent service and longer hours than current routes. The Red Line is the densest corridor in terms of population and employment within Marion County. The bus purchases are part of IndyGo's plans to replace all its diesel buses with electric models by 2032; reducing pollution and operating costs, while improving service for Indianapolis residents and visitors. At least some of the energy required to charge the buses, the company states in the press communication, will be derived from a 1 megawatt solar system mounted atop IndyGo's garage. 1 MW could be enough to charge around 20 12 meters electric buses for their daily service.
BYD K11 and the polemics in Albuquerque
The K11 is powered by iron-phosphate batteries (LFP). The batteries come with a 12-year warranty, and BYD was the first to offer such a plan. In-wheel motors provide instant torque for great performance in all driving conditions. Regenerative breaking reduces wear while capturing energy to charge the battery. This bus can be charged in 3.5 hours and can also be used as a mobile power supply. The articulated electric buses are expected to travel at least 275 miles on a single charge (the requirement in the IndyGo bid specifications). Recently, Los Angeles Time revealed that in Albuquerque other 18 meters battery electric buses by BYD (16 units) had some trouble during operation because they were able to cover about 180 miles between charges. BYD replied that it was caused by a lack of driver training.
Transforming IndyGo's fleet to all electric
"We are very proud to be part of IndyGo's transformation to an all-electric transit fleet," said Bobby Hill, Vice President of BYD North America, Coach and Bus. "The K11 bus is an innovative, green technology solution for the transit needs of Indianapolis and Marion County." BYD North America also recently announced its joint venture with Generate Capital, Inc., a leading financier, owner, and operator of distributed infrastructure, to launch the first electric bus leasing program of its kind in the United States. With its North American headquarters in Los Angeles, the firm is also the first electric bus manufacturer with a unionized workforce at its facility of more than 800 employees in Lancaster, California.