VDL in the Netherlands, other 10 electric buses in operation
Dutch public transport company EBS has put 10 units of the electric bus VDL Citeas SLFA-181 in service. The vehicles will provide the regional transport service in the Waterland region. The electric buses will be deployed on R-net line 316 between Amsterdam and Edam-Volendam. This will result in 135,000 electric kilometres per bus per year. […]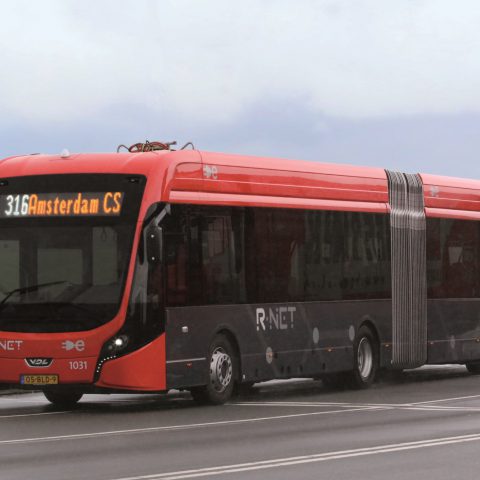 Dutch public transport company EBS has put 10 units of the electric bus VDL Citeas SLFA-181 in service. The vehicles will provide the regional transport service in the Waterland region. The electric buses will be deployed on R-net line 316 between Amsterdam and Edam-Volendam. This will result in 135,000 electric kilometres per bus per year. In 2018 VDL Bus & Coach has achieved a market share of 24 per cent in the field of electric buses in Europe (excluding trolleybuses), according to the market research company Interact Analysis.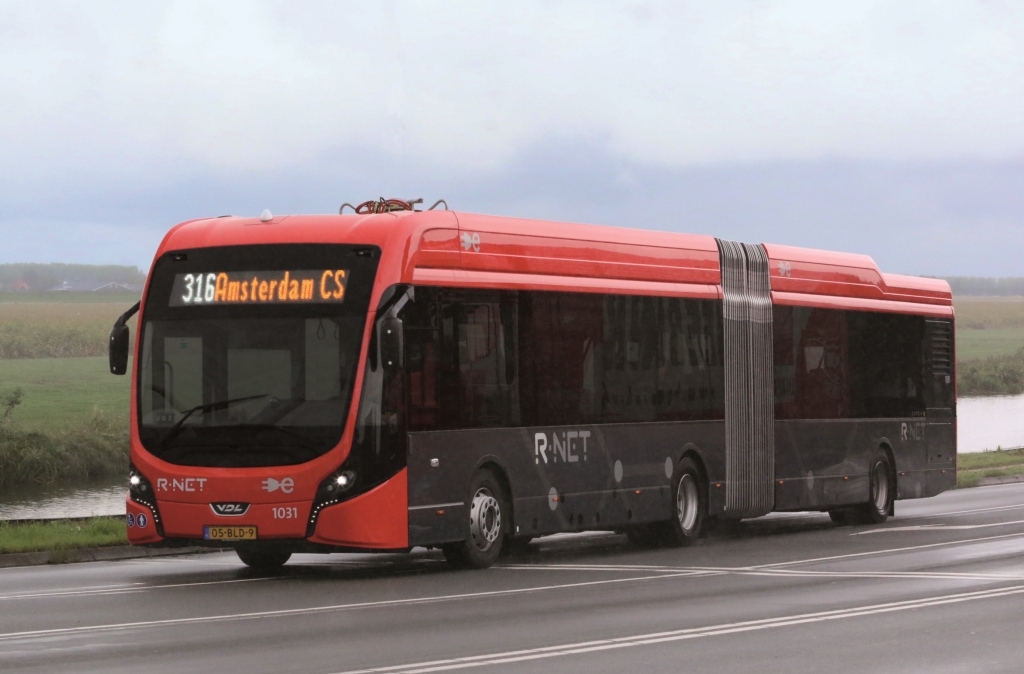 Articulated electric bus in BRT design
The VDL Citeas SLFA-181 have been built with a 3-door configuration in BRT design with room for 50 seated and 80 standing passengers. The driver has a spacious cockpit and is informed about the driving performance and current status of the vehicle via the standard digital instrument panel. Deluxe seats, Wi-Fi and USB connections further enhance passengers' travel comfort.
Fast charging for VDL Citea electric
The buses' batteries have an energy capacity of 169 kWh and are charged at the Edam bus station during the day using rapid chargers with a maximum capacity of 450 kW. On a fully charged battery the buses can make the round trip from Edam via Volendam to Amsterdam Central Station two times. After a charging session of less than 15 minutes the bus is fully recharged and can travel the route again. At night the buses are charged with a maximum power of 30 kW at the Purmerend depot.
VDL leader in Netherlands
Ard Romers, Managing Director VDL Bus & Coach Nederland, says, "We are proud that, as supplier of the electric buses, we are making a major contribution to the further sustainability of public transport in the Netherlands. Through the deployment of these electric buses on line 316 we and our partners, EBS and concession grantor Amsterdam Transport Region, are demonstrating even more possibilities for electrification of bus transport."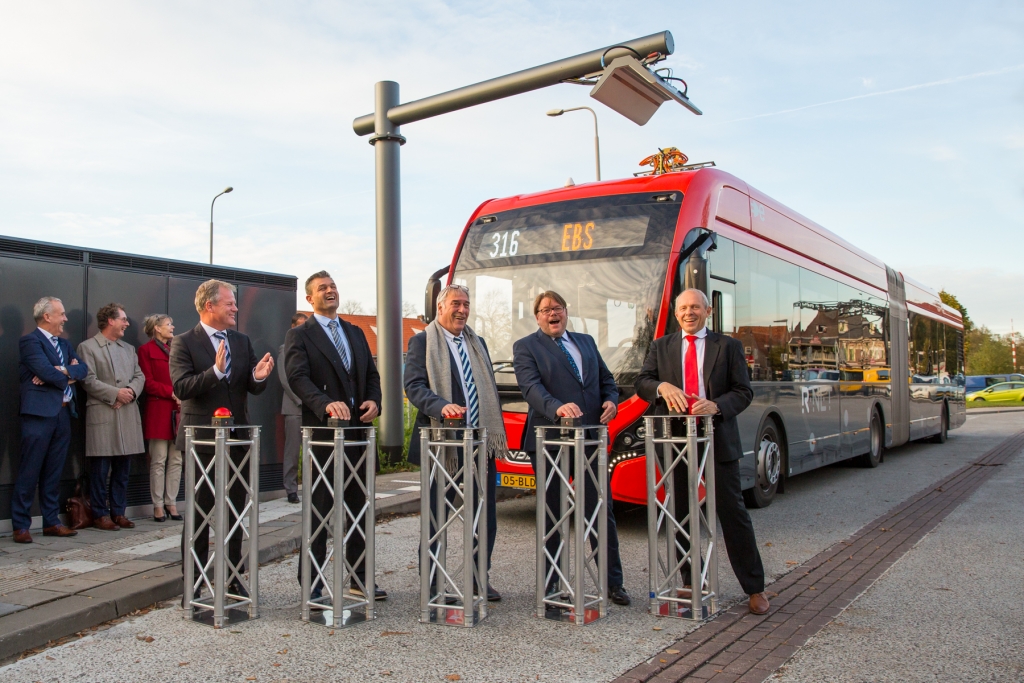 Vdl Bus & Coach, the electric bus is reality in the Netherlands
At the end of 2018, the largest fleet of electric bus in Europe is the one operated by Connexxion around Schipol airport. VDL Bus & Coach has supplied 100 electric buses to Connexxion (part of Transdev) for the Amstelland Meerlanden concession, which were put in service on 1 April 2018. The order of electric buses for Amstelland Meerlanden's electric bus fleet is still the largest order for VDL Bus & Coach. A number of lines in this concession even operate 24 hours a day, 7 days a week. The 100 articulated e-buses collectively cover up to 30,000 km per day and are fitted with the latest generation of quick-charging batteries. These batteries are charged in 20 minutes or less at charging points along the route, allowing 24-hour service.
Rotterdam and electric bus. By VDL
In 2018, VDL Bus & Coach has also been award with a 55 units of electric bus contract by Rotterdam public transport operator RET. VDL will also provide the charging infrastructures. Everything should be ready by the end of 2019. Each electric bus will be charged over night at depot and during the service with rapid charging system. On 25 October, RET Rotterdam signed another contract for 103 Citea SLE-120 Hybrid and 40 Citea LLE-120 diesel Euro VI. Fully electric buses will be used for shorter city lines, while the hybrid buses for the regional lines.