Enviro400EV to be offered in a new shorter version (10.3m length)
BYD ADL joint-venture prepares the ground for introduction of a shorter version of the Enviro400EV double decker. With its more compact wheelbase, the 10.3m long model will join the existing 10.8m product increasing manoeuvrability when navigating congested roads and tight corners. Green light for the Enviro400EV with 10.3m length ADL is a subsidiary of leading independent […]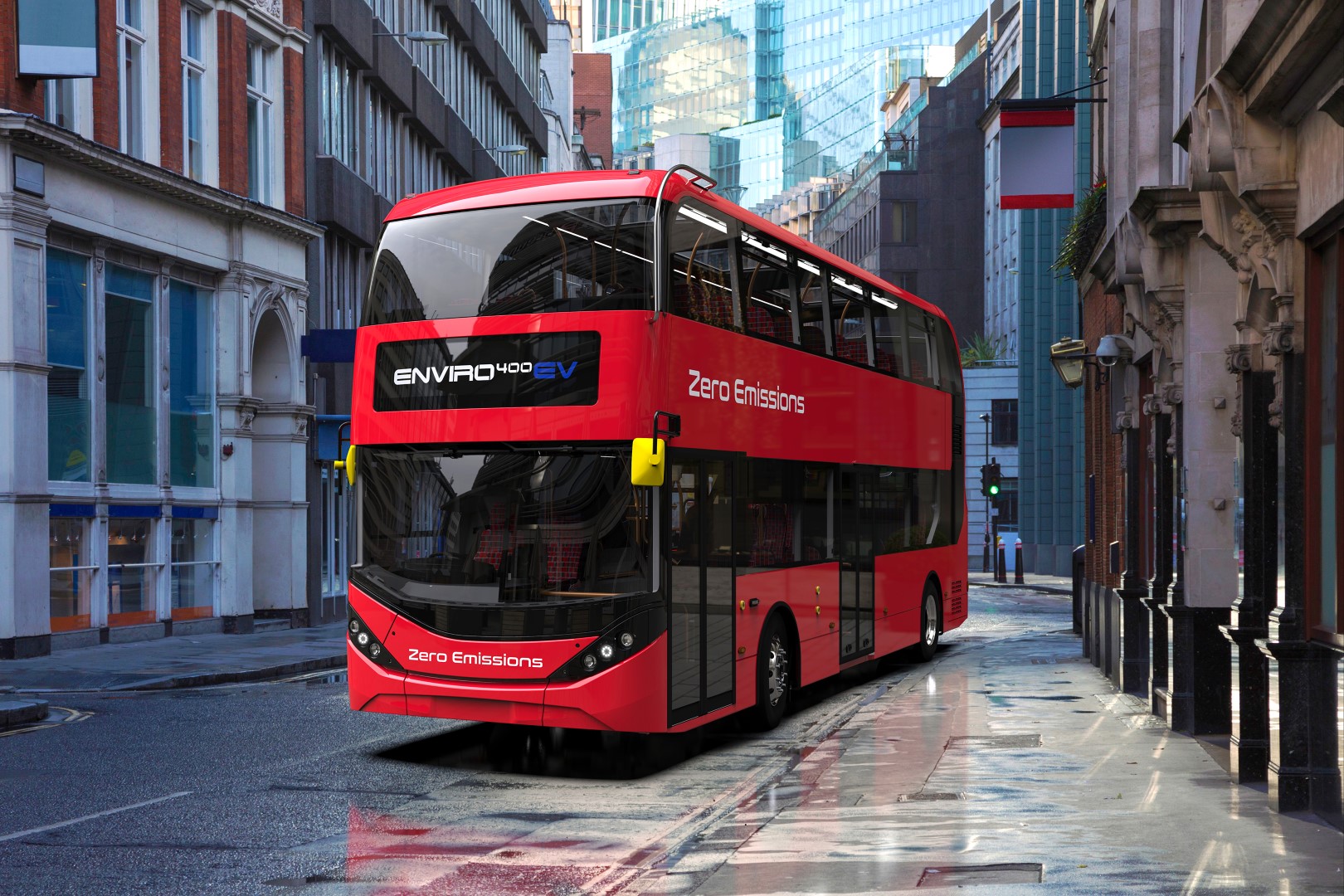 BYD ADL joint-venture prepares the ground for introduction of a shorter version of the Enviro400EV double decker. With its more compact wheelbase, the 10.3m long model will join the existing 10.8m product increasing manoeuvrability when navigating congested roads and tight corners.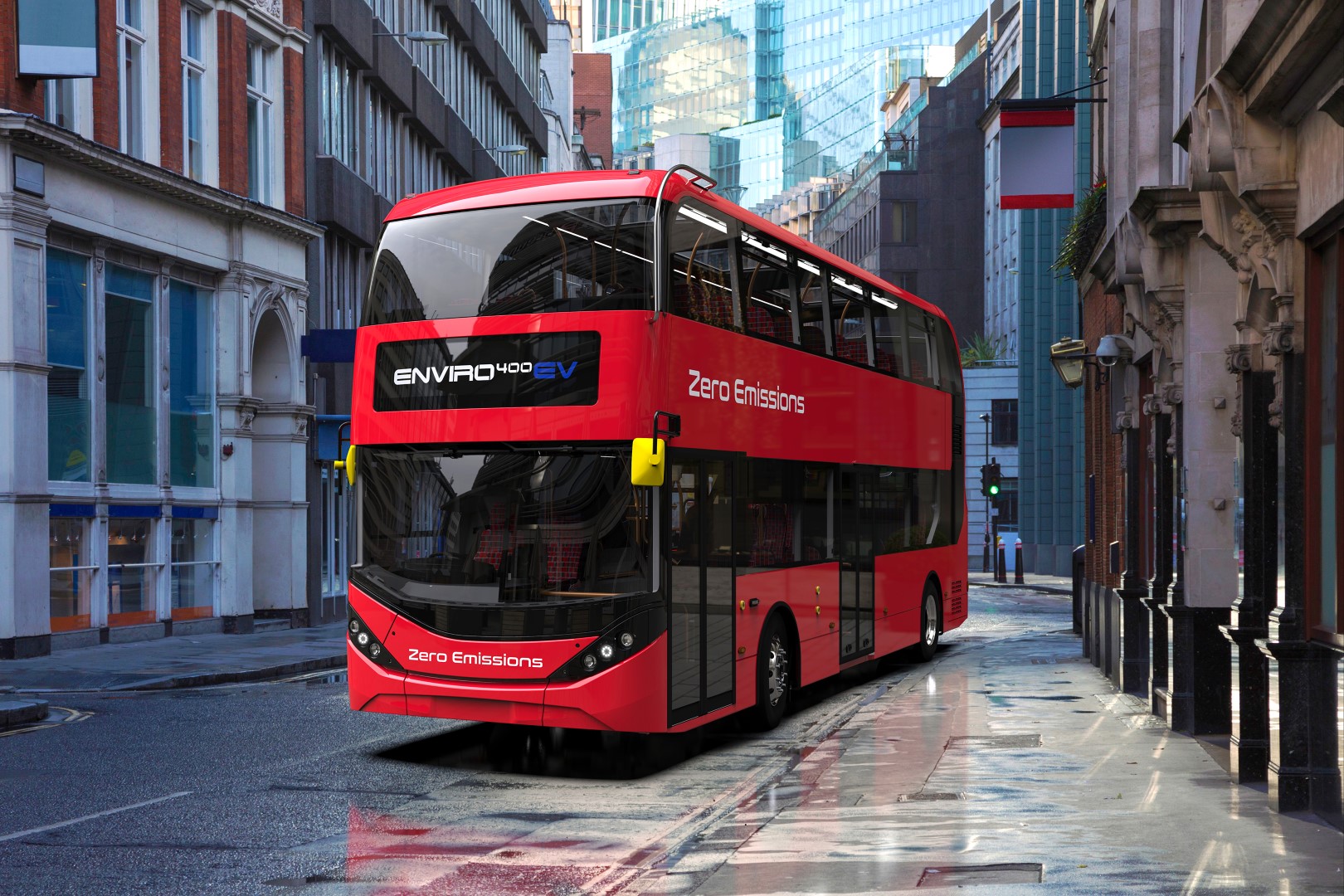 Green light for the Enviro400EV with 10.3m length
ADL is a subsidiary of leading independent global bus manufacturer NFI Group Inc. (NFI), while BYD is a global leader in batteries, energy management and electric mobility. The partnership launched the double deck BYD ADL Enviro400EV in 2019, enabling the electrification of busy bus services. Over 450 of the standard 10.8m version have since been sold to operators in London and other UK cities.
Operators will now have the option of a new version that is just 10.3m long. This new length is achieved with a wheelbase that has been shortened by 50cm to a compact 5.4m, which benefits manoeuvrability in challenging inner-city routes such as in those found in London.
Enviro400EV short version available as demonstrator in second half 2021
The partners highlight that BYD's dedicated R&D team in the UK has been responsible for the rapid development of the new 10.3m chassis, meeting the requirements of the UK government in its commitment to bring bespoke zero-emissions transport to the nation's towns and cities. They worked in close collaboration with ADL's body engineers, who ensured that the battery placement gives optimum weight distribution, while ample power remains available to deliver a full day's operation.
A demonstrator will be available from the second half of 2021 for operators to trial on their routes.
ADL – BYD completely producing e-buses in the UK
Paul Davies, ADL President & Managing Director, said: "As bus companies across the United Kingdom make the switch to electric buses with support from national and local government, the BYD ADL partnership is preparing to 'Build it in Britain' with complete assembly of electric buses in our facilities here in the country, where it will benefit our local communities, develop skills and secure jobs here in the UK. The new, short-wheelbase option for our electric double decker further ensures operators can rely on us to deliver the buses they need, tailored to their requirements and backed up with best-in-class aftermarket support."
Managing Director at BYD UK, Frank Thorpe, said, "This latest double deck model demonstrates the close collaboration between BYD and ADL in the UK, and our ability to develop vehicles which meet demands of more and more operators wishing to transition to electrification. The new 10.3m model offers a no-compromise specification for Public Transport Operators with high passenger volumes on congested and restricted route profiles. Above all," he said," the BYD ADL Enviro400EV provides passengers with a very safe, quiet, comfortable and emissions-free public transport solution."