Gillig reaches 100th BE buses produced
North American manufacturer Gillig announces it had completed production of its 100th battery electric bus. The bus is scheduled for delivery to Metro Transit in St. Louis, Missouri in October. By the end of 2021, Metro Transit will have a total of 10 Gillig battery electric buses in its fleet. In July this year Clark […]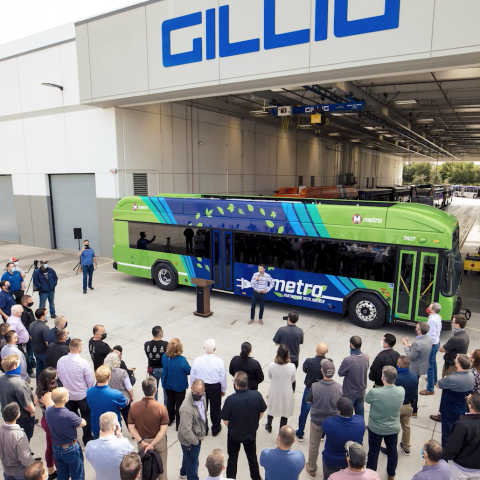 North American manufacturer Gillig announces it had completed production of its 100th battery electric bus. The bus is scheduled for delivery to Metro Transit in St. Louis, Missouri in October. By the end of 2021, Metro Transit will have a total of 10 Gillig battery electric buses in its fleet.
In July this year Clark County Public Transit (C-Tran) in Vancouver, Washington State, has awarded Gillig an order for eight 12-meter battery electric buses and charging equipment with an award value of $9.74 million. The manufacturer has recently secured a 44 e-bus contract in Utah.
Gillig, the first e-bus in 2016
The first electric bus was introduced by Gillig in 2016. More than 50 customers across the country are now operating Gillig's battery electric bus or have orders for the vehicles. The bus builder is currently booking new bus orders into 2023.
Gillig's current electric bus is a second-generation product built on the company's Low Floor Platform. The bus features a Cummins powertrain and is supported by Cummins service centers located throughout the country
"We set out to do whatever we could to make sure we had the best electric bus in the industry, and that is what we've done," said Gillig President and CEO Derek Maunus. "I couldn't be prouder of the amount of hard work and energy that went into this accomplishment. This truly has been the most remarkable team effort."