Iveco Bus' zero-emission journey in the Busworld spotlight
Zero-emission mobility, by Iveco Bus, will be among the protagonists at Busworld Europe 2023, scheduled to take place in Brussels Oct. 7-12, bringing as many as 11 vehicles to the Belgian capital. The Iveco Bus stand, located in Hall 4, is dedicated to zero-emission mobility: e-Daily minibuses and chassis, E-Way New Generation, Streetway Elec and […]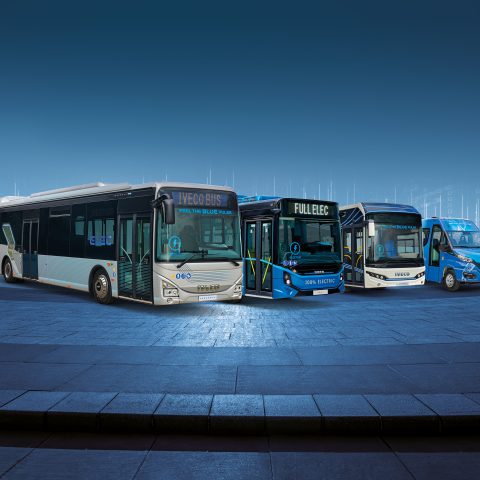 Zero-emission mobility, by Iveco Bus, will be among the protagonists at Busworld Europe 2023, scheduled to take place in Brussels Oct. 7-12, bringing as many as 11 vehicles to the Belgian capital.
The Iveco Bus stand, located in Hall 4, is dedicated to zero-emission mobility: e-Daily minibuses and chassis, E-Way New Generation, Streetway Elec and Crossway Le Elec. All these vehicles are equipped with the latest NMC battery technology, specially developed by FPT Industrial.
The Iveco Bus carbon-free range will be expanded with a new model dedicated to city missions, which will make its world premiere in Brussels.
At Busworld, the manufacturer will show how its vehicles integrate new Advanced Driver Assistance Systems (ADAS) that comply with the European General Safety Regulation that will come into effect in July 2024.
Also available for static presentations and test drives in the outdoor area will be six alternative drive models-full electric, natural gas and biomethane, and hybrids-compliant with energy transition requirements: the E-Way 9.5m and 12m, Urbanway Cng Hybrid 18m, Crossway Low Entry CNG Hybrid, Crossway, and Evadys.