First days in operation for Kamaz Moscow-built e-buses
The first Kamaz electric buses produced in Moscow are already on the routes of the capital, state-owned public transport company Mosgortrans announces. They were produced at SVARZ (Moscow plant), a branch of the same Mosgortrans. By the end of this year, 350 new e-buses are expected to go on the city bus lanes. Kamaz announced […]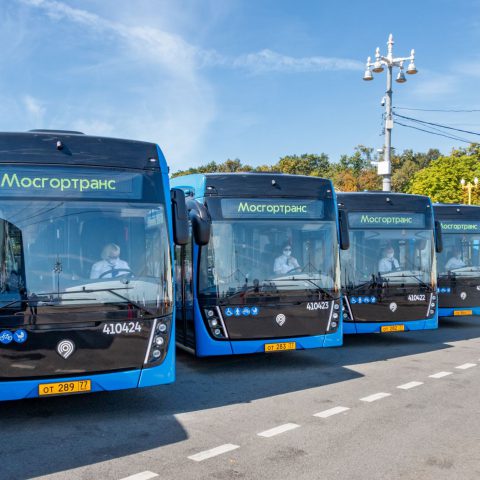 The first Kamaz electric buses produced in Moscow are already on the routes of the capital, state-owned public transport company Mosgortrans announces. They were produced at SVARZ (Moscow plant), a branch of the same Mosgortrans. By the end of this year, 350 new e-buses are expected to go on the city bus lanes.
Kamaz announced the move towards Moscow-based production of electric buses in 2019. The facility was then opened in June 2021.
Goal of the plant is to reduce the time of assembly, delivery, maintenance of transport and save on logistics.The project was implemented with the support of the Moscow City Government.
Kamaz electric buses built in Moscow: 500 vehicles per year
In April the first prototype cars were produced. In June the plant reaches full capacity, i.e. 500 electric buses per year, or 35-40 units per month, Mosgotrans adds. 
"It is especially valuable that electric buses can now be assembled and operated in Moscow – this greatly simplifies the process of servicing and adapting innovative transport to the needs of passengers and the city. The city budget will receive about 60 million rubles (nearly 700,000 euros) due to the opening of the Kamaz assembly plant. Today 100 employees work in the production and another 100 work places will be created by 2023. It is also important that all operations at the plant are completely eco-friendly and zero emissions" said Maksim Liksutov, the Deputy Mayor of Moscow for Transport.