MAN welcomes its first electric Low Entry bus. It'll be at Busworld with the new 14-meter Intercity
We are two weeks or so away from the most important event for the bus & coach world, namely Busworld, which stops in Brussels from October 7 to 12. Ahead of the event, MAN has organized a press event, of which Autobus and Sustainable Bus were part. In Nuremberg, in fact, the Munich-based lion brought […]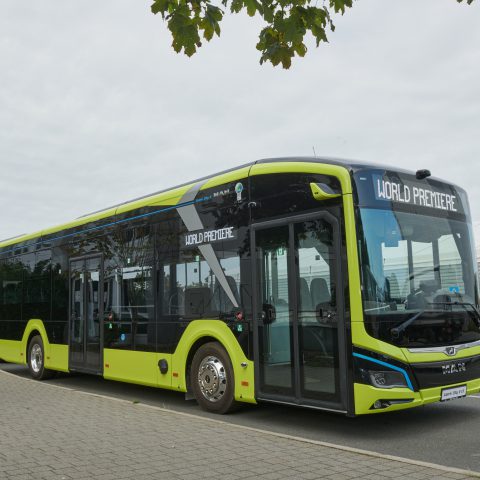 We are two weeks or so away from the most important event for the bus & coach world, namely Busworld, which stops in Brussels from October 7 to 12.
Ahead of the event, MAN has organized a press event, of which Autobus and Sustainable Bus were part. In Nuremberg, in fact, the Munich-based lion brought together the trade press, anticipating the news that the parent company will bring to the Belgian capital.
And big news are coming: in 2025 the Munich-based Lion's will also launch an electric coach on the market: reportedly, it will be a Lion's Coach.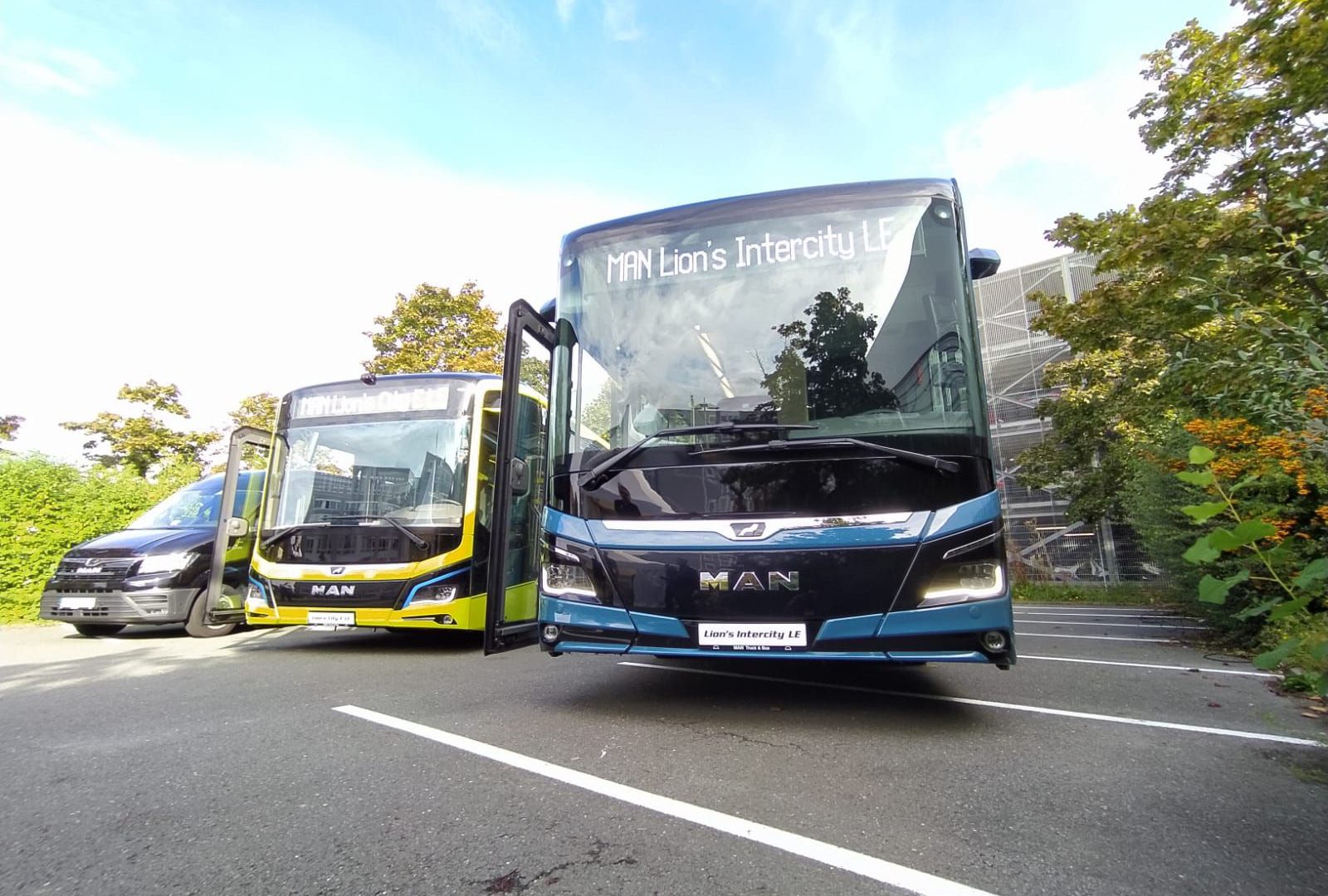 MAN Lion's City 12 E LE: welcome!
For the first time ever, MAN has produced an electric Low Entry: this is the Lion's Ciy 12 E LE, a two-axle, 6,005 millimetre wheelbase vehicle with a motor rated at 160 kW and maximum output of 240 kW. Six battery packs offer a maximum capacity of 480 kWh.
So, for the intercity segment, the 14.4-metre Lion's Intercity LE 14 is powered by a Euro 6, 6-cylinder, endothermic diesel engine. There are 7,000 millimetres of wheelbase, 39 seats and 89 standing places, 1,600 netwonmeter of torque, three axles and three doors as well. Transmission? ZF 6 AP 1620 EcoLife 2, automatic with integrated retarder.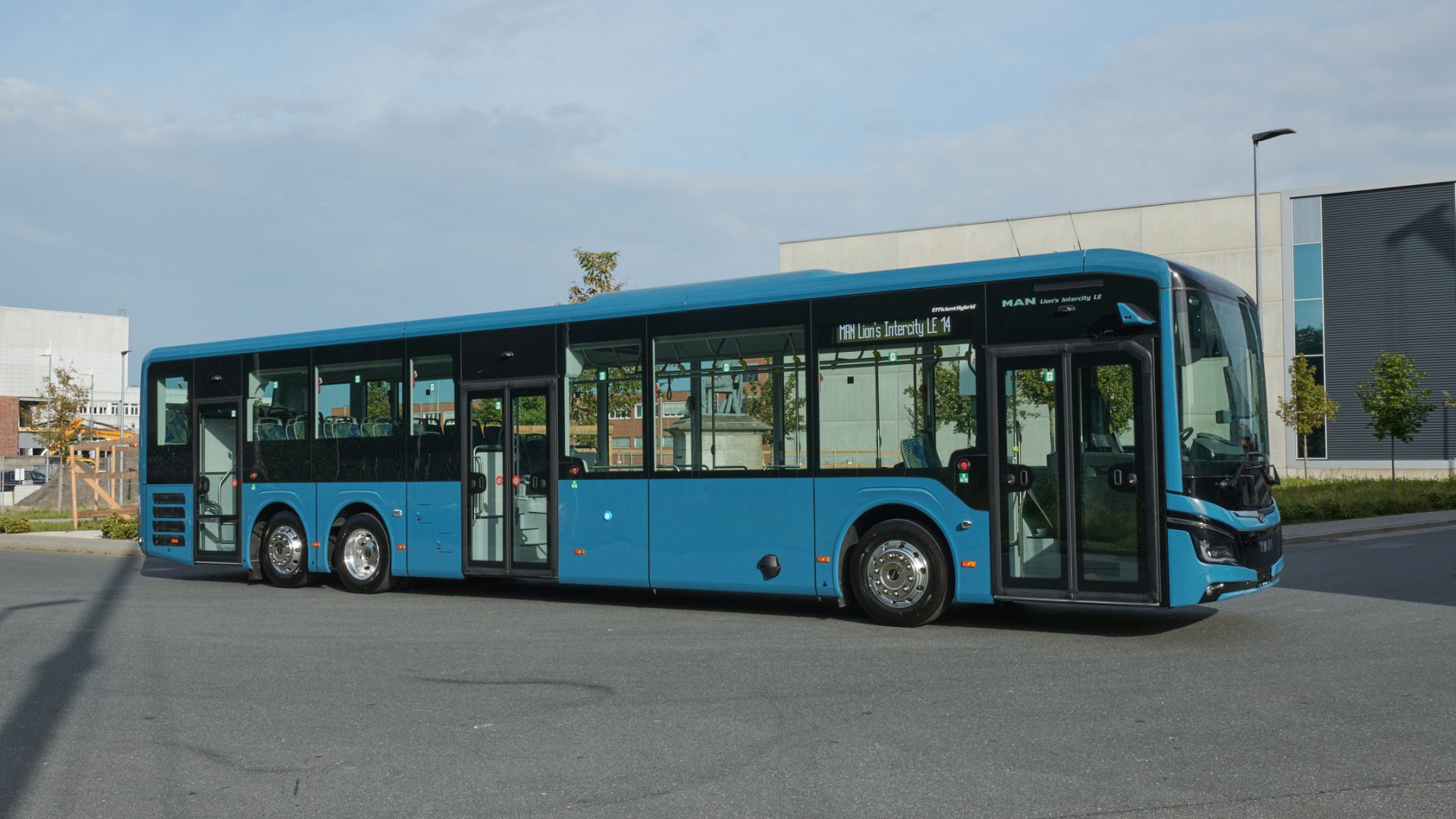 We had the opportunity to visit the battery factory that MAN is building in Nuremberg. A city that today is devoted to the construction of diesel engines will be transformed into a factory that is set to produce 100 thousand batteries a year for electric vehicles intended for transporting goods and people.