Over 70 MAN electric buses ordered in Italy so far (including 10.5-meter version)
More than 70 MAN Lion's City E electric buses have been ordered so far in Italy. The first 12-metre 'full electric' will soon be running in Pescara, followed by three 10.50-metre MAN Lion's City E buses that will be in service in Trani (Puglia region). Registration of zero-emission buses have grown to 174 in the […]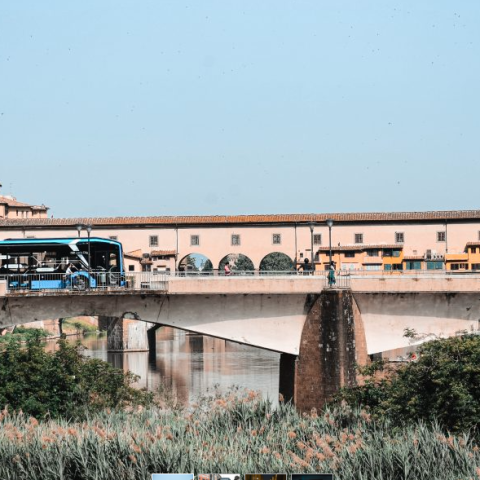 More than 70 MAN Lion's City E electric buses have been ordered so far in Italy. The first 12-metre 'full electric' will soon be running in Pescara, followed by three 10.50-metre MAN Lion's City E buses that will be in service in Trani (Puglia region).
Registration of zero-emission buses have grown to 174 in the first eight months of 2023, as reported on Italian media AUTOBUSweb. Such figures correspond to a +145% increase on 2022. And, most importantly, they represent a 22.6 per cent share of city bus registrations. Perfectly in line, therefore, with the quotas of the Clean Vehicles Directive, albeit far from the European average of 37.5 per cent.
70 MAN Lion's City E ordered in Italy so far
These will be joined next year by 33 MAN Lion's City E 12m for ACTV in Venice (where also 90 fuel cell buses, from Solaris, are set to land) and 10 MAN Lion's City E 10.5m for MOM in Treviso, as well as a further 25 MAN Lion's City E, in 12m and 18m models, acquired through central purchasing body CONSIP.
"In the coming weeks we expect to receive further orders from the tenders we are taking part in," explains David Siviero, Head of Sales & Product Bus at MAN Truck & Bus Italy, "thus contributing to the exponential growth that MAN is achieving all over Europe with the MAN Lion's City E. The features and performance of our electric buses have convinced numerous customers and the successes we are achieving are confirming this. Also thanks to the new 10.5-metre model, we are counting on achieving very significant market shares, even in a varied and competitive landscape".