Metroline lands an order for 48 Volvo BZL electric chassis for operations in London
Transport for London bus operator Metroline, part of global transport operator ComfortDelGro, has confirmed an order for 48 Volvo BZL Electric zero emission single deck buses which will enter service in London during the second half of next year. The order is one of the largest so far for the Volvo BZL Electric, launched in […]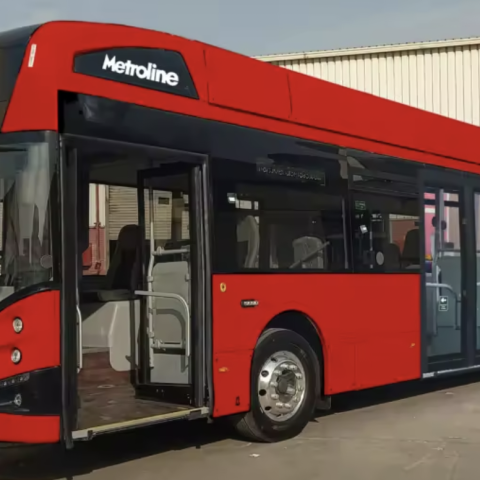 Transport for London bus operator Metroline, part of global transport operator ComfortDelGro, has confirmed an order for 48 Volvo BZL Electric zero emission single deck buses which will enter service in London during the second half of next year. The order is one of the largest so far for the Volvo BZL Electric, launched in September 2021.
Volvo BZL Electric chassis for London
The Volvo BZL Electric is Volvo Buses` fully electric chassis platform for both single and double deck buses. The vehicles destined for Metroline will feature MCV bodywork and will be built to TfL specification, in a mix of lengths (9.7m, 10.35m and 10.8m) and will depending on length be able to carry between 62 and 67 passengers. The vehicles will feature CCS depot charging and Volvo Connect Zone Management, and they will be built to Transport for London specification.
ComfortDelGro (UK) Group Engineering Director Ian Foster said, "Metroline is pleased to place this order with Volvo for the latest additions to our single deck ZE fleet. We have a long-standing relationship involving all areas of our transport operations around the world, and this reflects the trust we have in Volvo Buses delivering a reliable product with exceptional aftermarket support and service."
Volvo Buses UK & Ireland Managing Director Domenico Bondi added, "We are thrilled to receive this latest order from Metroline. The Volvo BZL Electric is very well suited for Metroline's operations in London, and will help deliver clean, silent and efficient public transport, and in addition builds on our strong business partnership with Metroline, and our partnership towards zero emission people transport".
"I am delighted that we now take a major step in to the UK market with the Volvo BZL Electric and that we will provide services and long-term support to Metroline and their passengers in London," says Dan Pettersson, SVP, Business Unit Chassis at Volvo Buses.