Volvo BZL Electric e-bus chassis range launched (with double-decker model)
Volvo BZL Electric is the name of the new battery-electric bus chassis range launched by the Swedish manufacturer and focused on Australian, Mexican and British markets. With this new launch, Volvo is now able to offer a battery-electric bus chassis to the UK, therefore debuting as a new player in a growing market (London has […]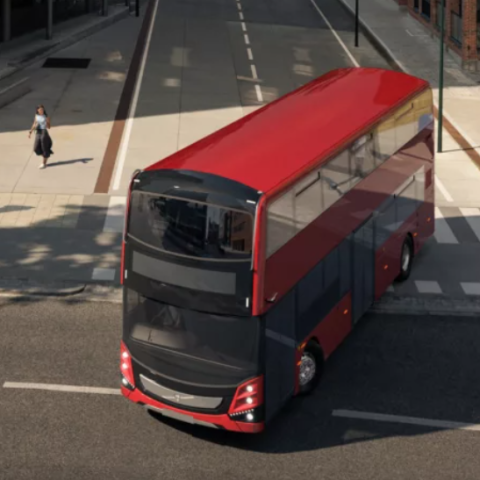 Volvo BZL Electric is the name of the new battery-electric bus chassis range launched by the Swedish manufacturer and focused on Australian, Mexican and British markets. With this new launch, Volvo is now able to offer a battery-electric bus chassis to the UK, therefore debuting as a new player in a growing market (London has committed to introduce only zero emission city buses from now on, to mention just one example) where the joint venture between Chinese BYD and local manufacturer Alexander Dennis Limited has so far got the lion's share.
They are to be launched on market later this year, it has been said during the presentation. The manufacturer says the new Volvo BZL Electric has been developed to be over 90 percent recyclable.

Volvo BZL Electric chassis range launched
The Volvo BZL Electric features a driveline developed entirely by Volvo. The 200 kW electric motor is coupled to a two-stage automated gearbox. This increases wheel torque at low speed and evens out current peaks, thus reducing energy consumption and sustaining motor and battery health. The driveline can be configured as a single or dual motor unit with a power output of no less than 540 hp.
The Volvo BZL Electric is designed for charging flexibility using hardware interfaces for both OppCharge high-power charging on route as well as CCS charging in the depot. Volvo Buses also offers a usable energy commitment, which means that Volvo Buses guarantees capacity for an agreed amount of energy for the operation.
Volvo BZL Electric, a global platform
"We are committed to leading the transformation of our industry towards a more sustainable future. With the launch of the new Volvo BZL Electric, our ambition is to offer the world's most responsible electric bus systems. We do it by focusing on sustainability, safety and reliability," says Anna Westerberg, President of Volvo Buses. She adds: "With the new Volvo BZL Electric we offer a global platform for clean, silent, and energy-efficient public transport to meet the rising demand on important markets that are ready for the shift to electromobility," says Anna Westerberg.
"The new Volvo BZL Electric is based on proven and successful technologies already implemented in Europe. All the chassis and driveline components have been developed and manufactured by Volvo. To safeguard the premium qualities of our buses we partner up with selected bodybuilders around the world," says Dan Pettersson, Head of International at Volvo Buses.