New York City pledge to have a full electric school bus fleet by 2035
New York City school bus fleet must be fully electric by 2035. The decision is part of a bill passed on Thursday by the New York City Council with 44 votes in favor and one vote against. Mayor Bill de Blasio is expected to sign the bill into law, a press note says. New York […]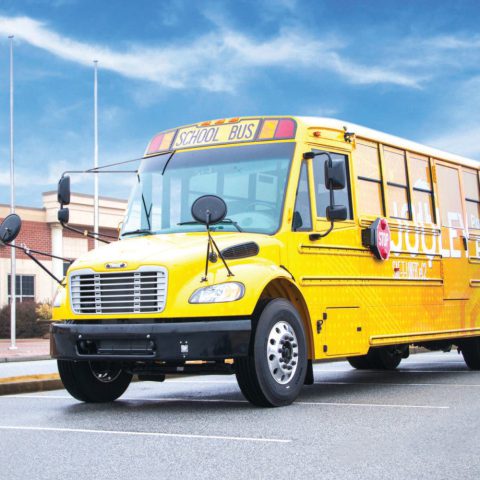 New York City school bus fleet must be fully electric by 2035. The decision is part of a bill passed on Thursday by the New York City Council with 44 votes in favor and one vote against. Mayor Bill de Blasio is expected to sign the bill into law, a press note says.
New York City bets on electric school buses
The bill comes as New York City has embraced electric transportation in an effort to improve air quality and respond to climate change. The city has already mandated that non-emergency fleet vehicles be electric vehicles by 2040, and required all parking facilities to include electric vehicle chargers for at least 20% of parking spaces.
The Mayor's office estimates that «emissions from all cars, buses, and trucks accounts for 30% of the city's carbon emissions, and traffic-caused air pollution contributes to 320 premature deaths and 870 emergency visits annually.  The shift to electric buses is a key part of the city's plan to reduce greenhouse gas emissions and air pollution». 
Mac Dressman, transportation associate for PIRG, issued the following statement: "Kids in New York City will soon be able to breathe a little easier. New York City's commitment to a 100% electric bus future shows that the city is serious about securing clean air for our children and a liveable climate for our future. We applaud the City Council for making this important commitment — now it's time to make cleaner air for all a reality by installing charging infrastructure, coordinating with utilities on vehicle-to-grid technology and ensuring that all new buses ordered are electric."
PIRG is an advocate that calls US governors to commit to purchase all electric buses by 2030