New Zealand's ADL-BYD electric buses on the road next year
Red Bus will introduce the first fully electric bus service in New Zealand. This follows the signing of a deal to purchase three electric buses as part of the commitment of the operator to gradually introducing new innovative technology across Christchurch public transport services. The buses are Enviro200Ev single deck manufactured by Alexander Dennis Limited – Byd, developed through a […]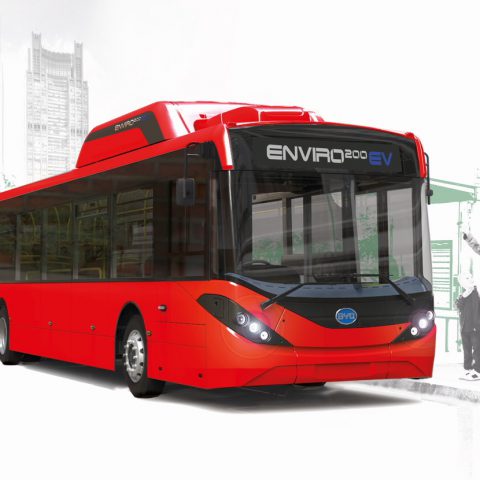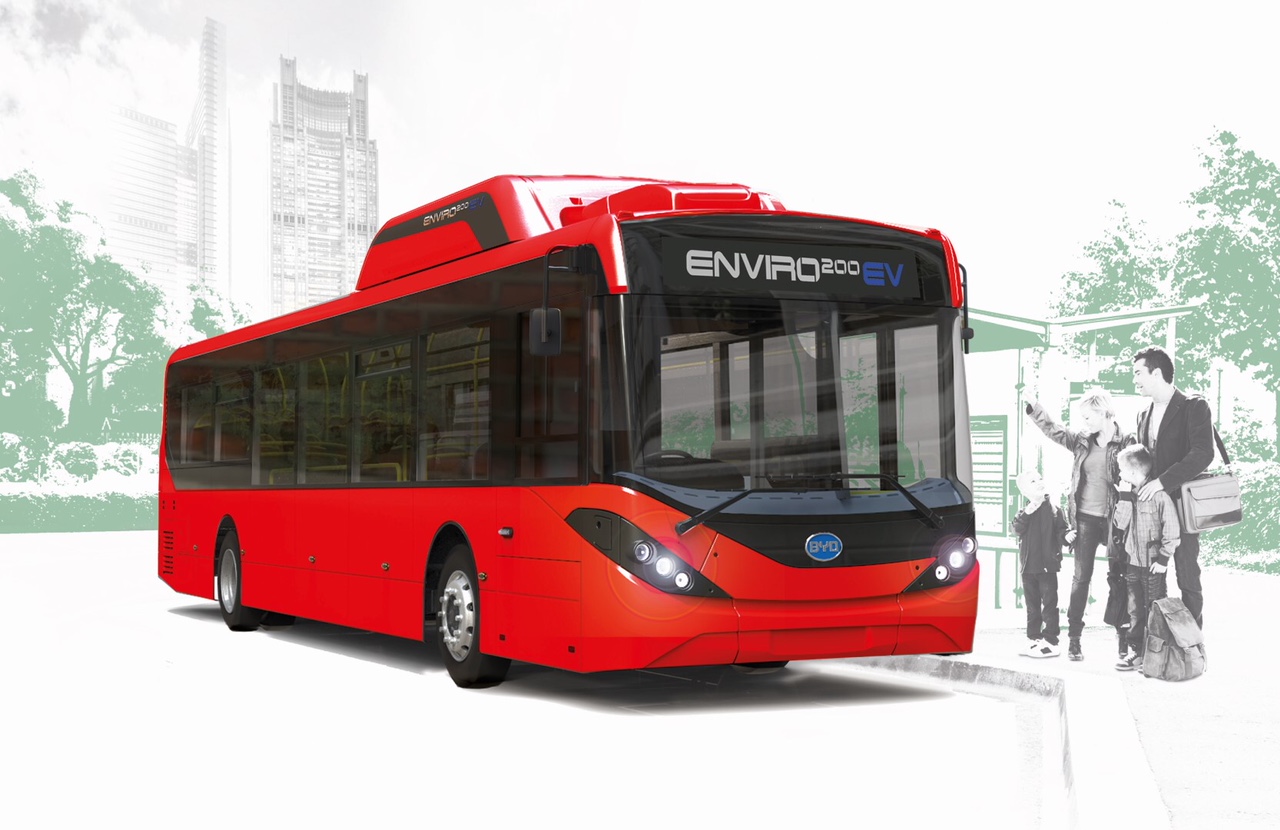 Red Bus will introduce the first fully electric bus service in New Zealand. This follows the signing of a deal to purchase three electric buses as part of the commitment of the operator to gradually introducing new innovative technology across Christchurch public transport services. The buses are Enviro200Ev single deck manufactured by Alexander Dennis Limited – Byd, developed through a joint venture between Byd Auto in China and Alexander Dennis Limited in the UK.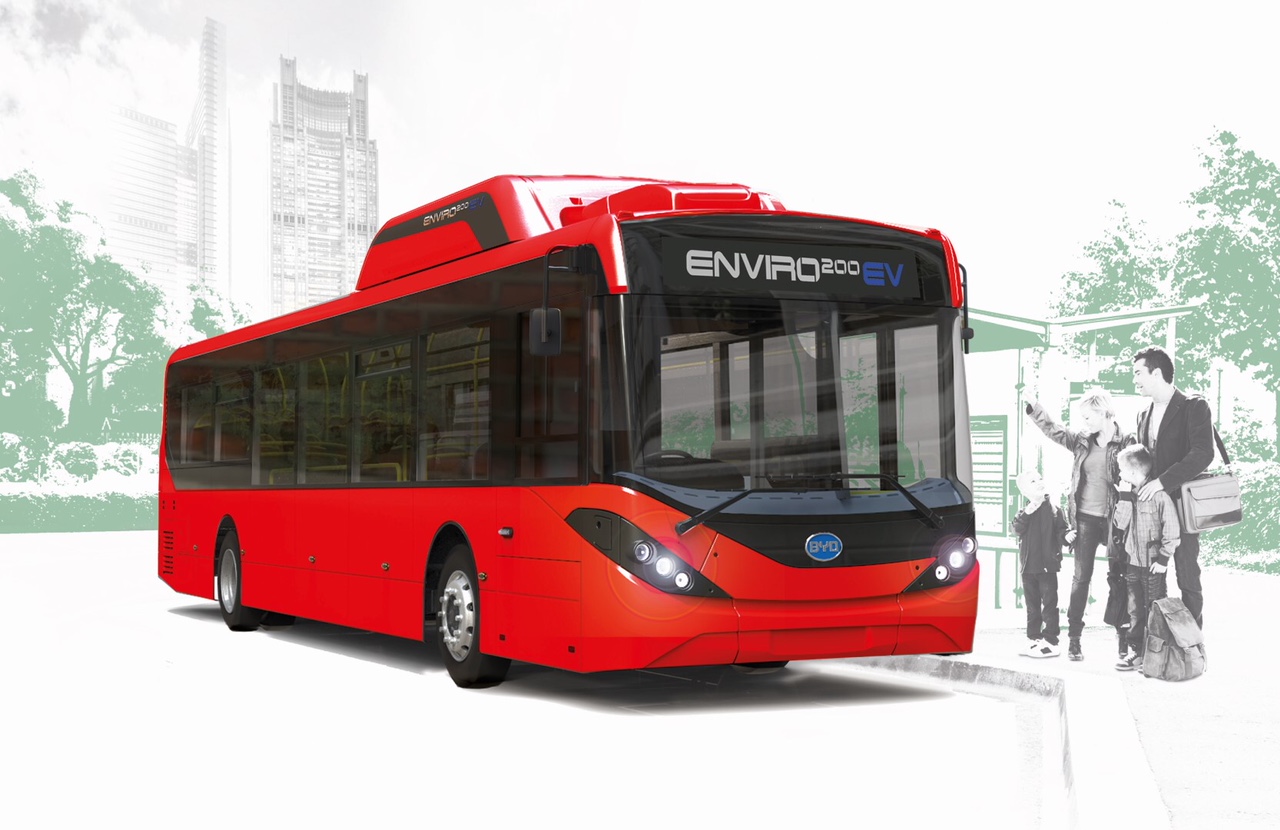 Three electric buses to replace three diesel buses
Many units of electric buses by Adl/Byd run in UK, that is the country with the highest number of electric buses contracts, such as 356 (Netherlands follows with 314). And Adl/Byd is at second place in Europe for market share in the field of electric buses, with 16 per cent. Just Solaris makes better with 18 per cent.
The new buses for New Zealand, which will be delivered by next March, will be used on the direct service route 29 between the CBD and Christchurch Airport which carries more than 200,000 passengers annually. Christchurch is the third biggest city of New Zealand. The fully-battery electric -powered Adl/Byd buses that will be permanent replacements for three diesel buses to expose this cutting edge technology and commitment to sustainability to Christchurch visitors and residents. The introduction of the buses is supported with funding from the Christchurch Agency for Energy Trust and regional council Environment Canterbury.
Enviro200Ev, best seller in Uk
The Enviro200EV combines Byd's state-of-the-art battery technology (the chinese company is considering to set up a battery factory in Europe) with Adl's expertise in building lightweight buses. It has been the United Kingdom's best- selling electric bus since its introduction in 2016, with 180 in service or on order (almost half of the 356 electric buses ordered or delivered in Uk to date). The three Enviro200Ev for Christchurch follow on from two similar vehicles that have been returning very positive operational results in Auckland since their introduction earlier this year.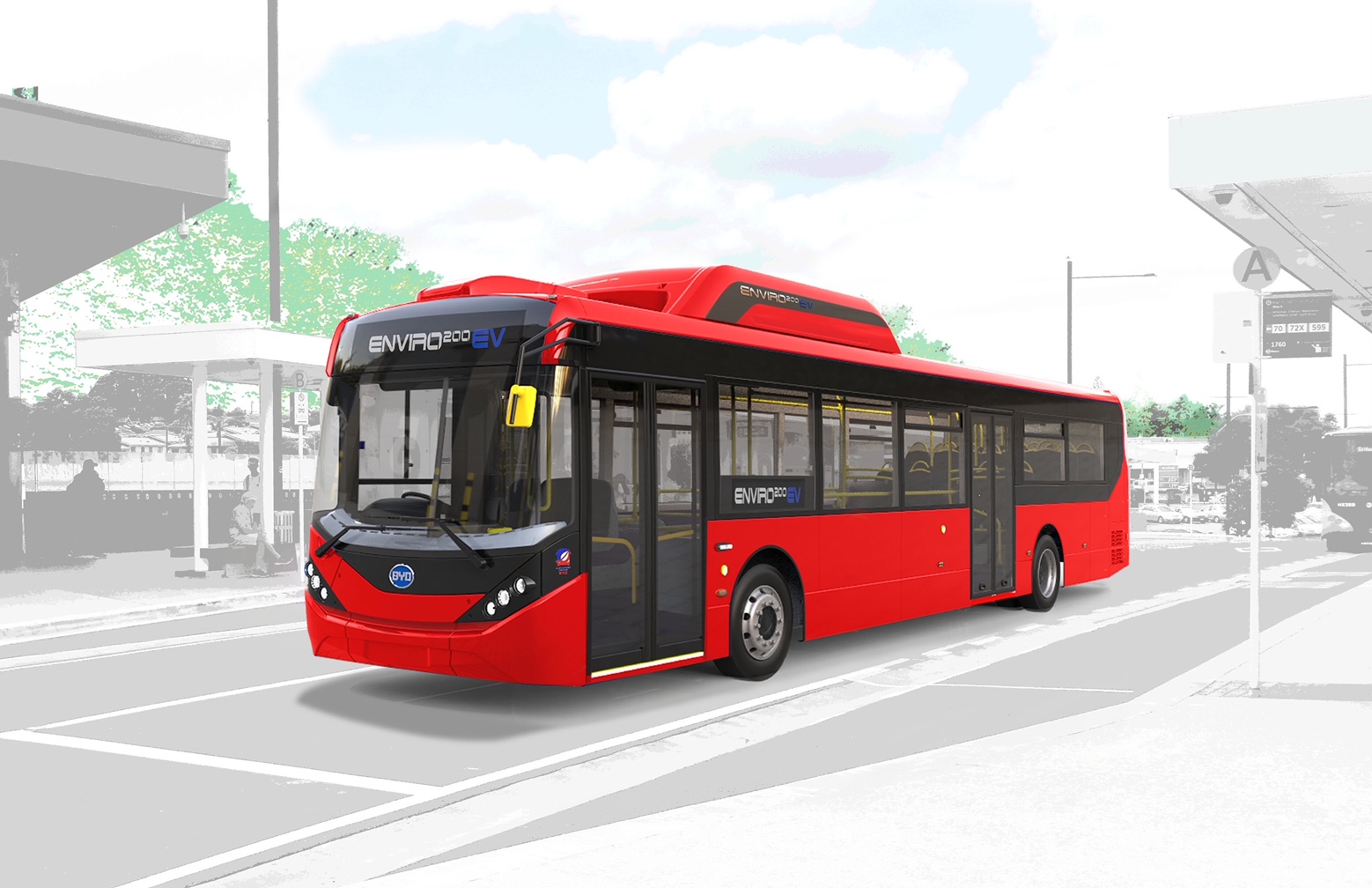 All day service without recharge, according to Red Bus
According to McNoe, chief executive of Red Bus, "Based on current use of a similar electric bus design in Sydney, Canberra, London and China we'll be able to use them all day on the airport service without needing a re-charge. Using electric buses on the airport service achieves 4 objectives simultaneously; an improvement of customer service through lower internal and external noise levels, the immediate and long term reduction in local exhaust emissions, reduced carbon consumption for this service and the opportunity to demonstrate the latest vehicle technology to our Christchurch residents".
Emission reduction target with renewable energy sources
The introduction of the buses also supports the Government's commitment to reach its 2050 emissions reduction target. Red Bus is committed to using renewable energy sources and assisting with New Zealand's contribution to climate change. Red Bus is interested in the potential for wider use of electric buses and will be testing the new buses on other routes – including Christchurch's hill suburbs – once they have settled into service. Besides, 80% of energy for electricity generation is from renewable sources (60 per cent from hydropower). And the country aims to transition to 100% renewables by 2035.